Avoiding oxyhydrogen explosions
from gas formation in the battery
When charging lead batteries such as traction batteries for forklift trucks, gas forms as the result of chemical reactions: the water inside the battery is electrolysed into hydrogen and oxygen. This produces oxyhydrogen, which is highly explosive even in small amounts.
"Safety first" in the charging station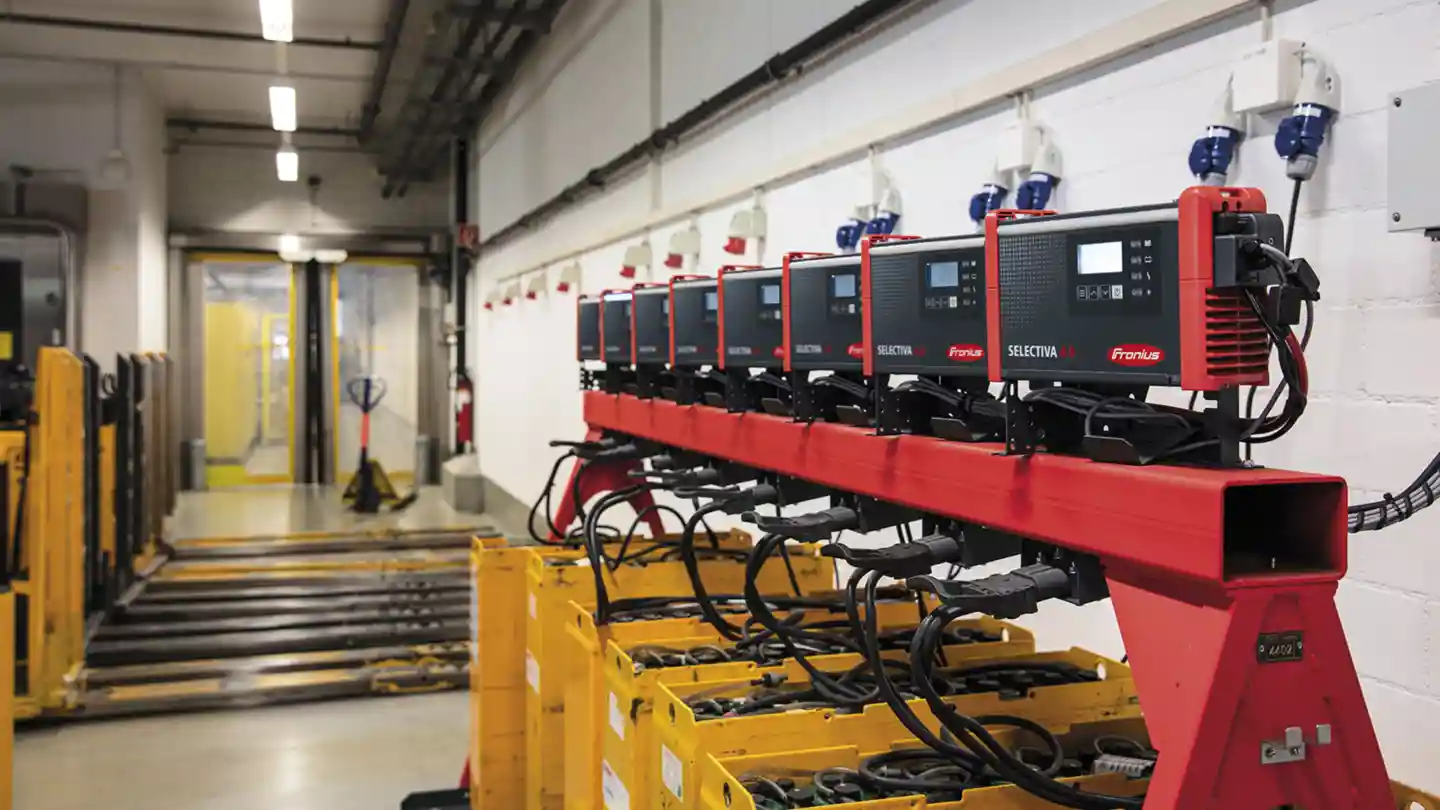 The chemical reaction in the battery can put employees in the vicinity of the charging station seriously at risk. Accidents resulting from oxyhydrogen explosions can prove expensive, as the operator will be held liable for the consequences in such cases.
The innovative Ri charging process of the Fronius battery charging systems reduces unnecessary and harmful overcharging of the battery to a minimum. This also reduces gas formation, which in turn reduces the risk of explosion. In addition, the user can delay the end of the charging process using the "charge end delay" function, allowing enough time for the oxyhydrogen to dissipate into the ambient air. This increases safety in and around the charging stations considerably.
An optional external start/stop function with a pilot contact also prevents harmful sparking when pulling out the charging plug. If oxyhydrogen has built up in the battery, this prevents explosions once the charging process is complete. Changing the battery is thus much safer.