Simplifying battery handling
Even utilisation of the battery pool extends the useful life of each individual battery. Yet in many cases the reality is often somewhat different: employees frequently select the wrong battery, which in the long term can lead to damaged batteries and expensive new purchases. To counteract this, Fronius offers solutions for optimising battery handling.
All-round battery charging system for the workshop or as a replacement device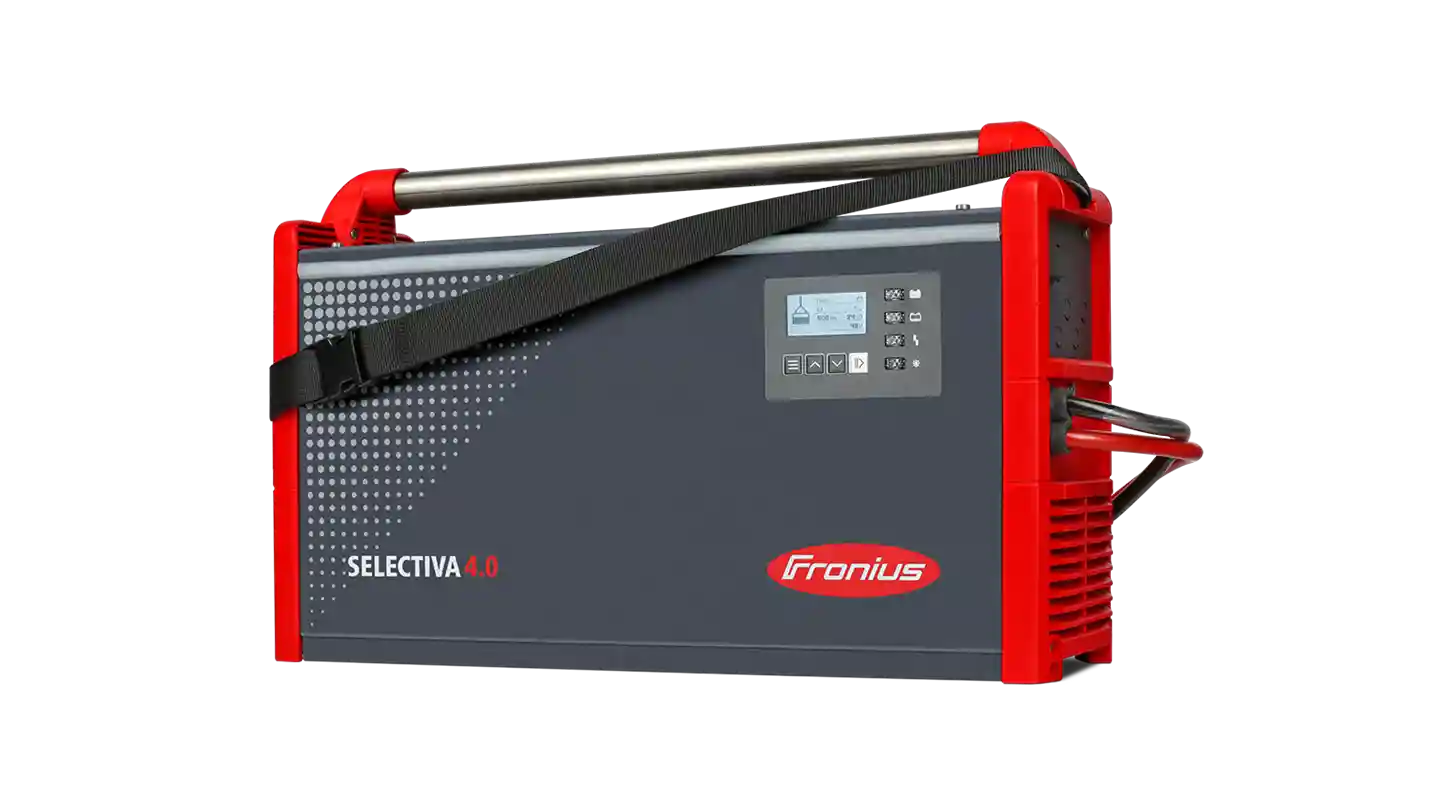 Be it as an all-rounder for the maintenance and servicing of forklift truck systems or as a replacement device, having a flexible battery charging system for all types of traction battery (irrespective of size, voltage, capacity or charging plug) is a huge advantage in countless applications. However, many suppliers are struggling to achieve this: battery charging systems are often designed for specific types of battery only and cannot be used as a universal tool.

Fronius is offering a truly all-purpose solution with the Selectiva 8090 battery charging system: it enables flexible charging of batteries with a voltage of 12 to 80 volts and is suitable for battery capacities of 225 to 1,500 ampere hours. Users will enjoy a universal battery charging system for all types of electrically-powered forklift trucks. Its compact dimensions and low weight mean it is easy to transport, while the comprehensive range of accessories allows it to be adapted to the individual needs of the user.
Find out more about our battery management solutions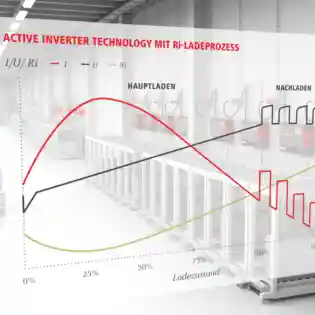 Unique Ri charging process
Only Fronius battery charging systems have the innovative Ri charging process, which adapts perfectly to every battery condition, making charging especially energy-efficient.