Battery charging technology and photovoltaics
from a single source
The production of solar energy for self-consumption is becoming more and more attractive to industrial enterprises and logistics companies. In addition, many businesses are striving for increased energy independence to compensate for ever increasing electricity prices.
A smart combination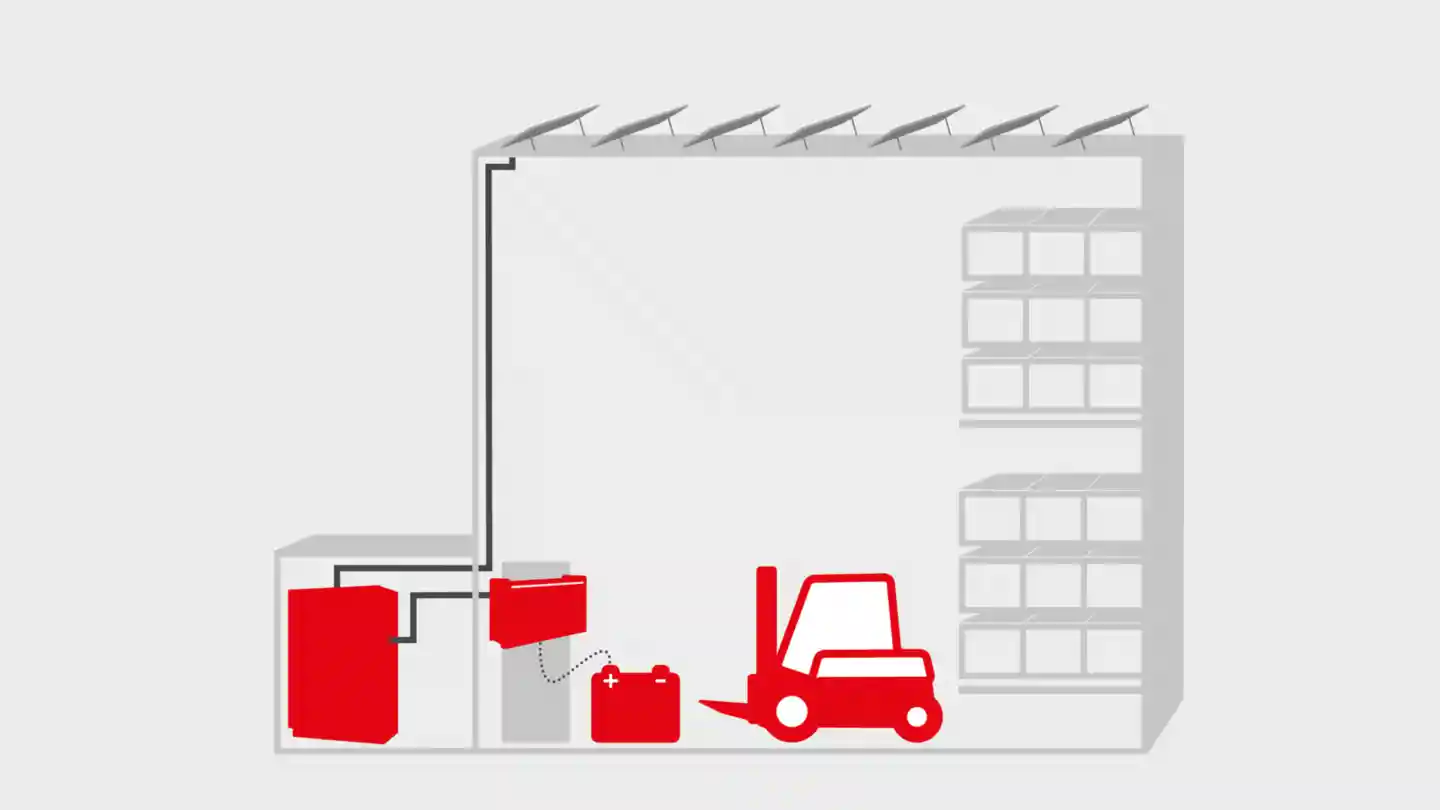 For example, an electric forklift truck fleet powered by its own photovoltaic system and combined with modern battery charging technology can be used independently and cost-effectively. Efficiency is therefore of crucial importance, as the cheapest energy is energy that is not used at all. This works best with a partner who offers every solution from a single source and responds flexibly to the individual needs of the operator.
With its Perfect Charging and Solar Energy Divisions, Fronius specialises in both innovative battery charging technology and modern photovoltaics. The company can combine solutions from both business areas to accommodate customer requests and provide customised complete systems from a single source – from collectors and inverters to energy storage systems and battery charging systems. The chargers of the Selectiva range significantly reduce energy consumption during charging thanks to the new Ri charging process, while the operator is granted independence from the clutches of energy suppliers and electricity prices with intelligent solar energy solutions from Fronius. The end result is an efficient, reliable and sustainable intralogistics operation.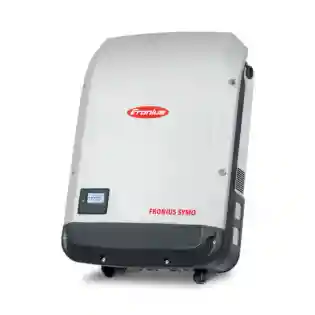 Fronius inverters for trade and industry
Inverter handling has never been as easy as it is with our new SnapINverter generation. These inverters are the perfect solution for the wide spectrum of technical requirements photovoltaic systems need to fulfil – and not just today, but tomorrow and beyond. Which is why the individual models can be used everywhere and anywhere, from a single-family home to a free-standing outdoor installation.