09-07-2019 / Mexico
Cool classrooms in caribbean temperatures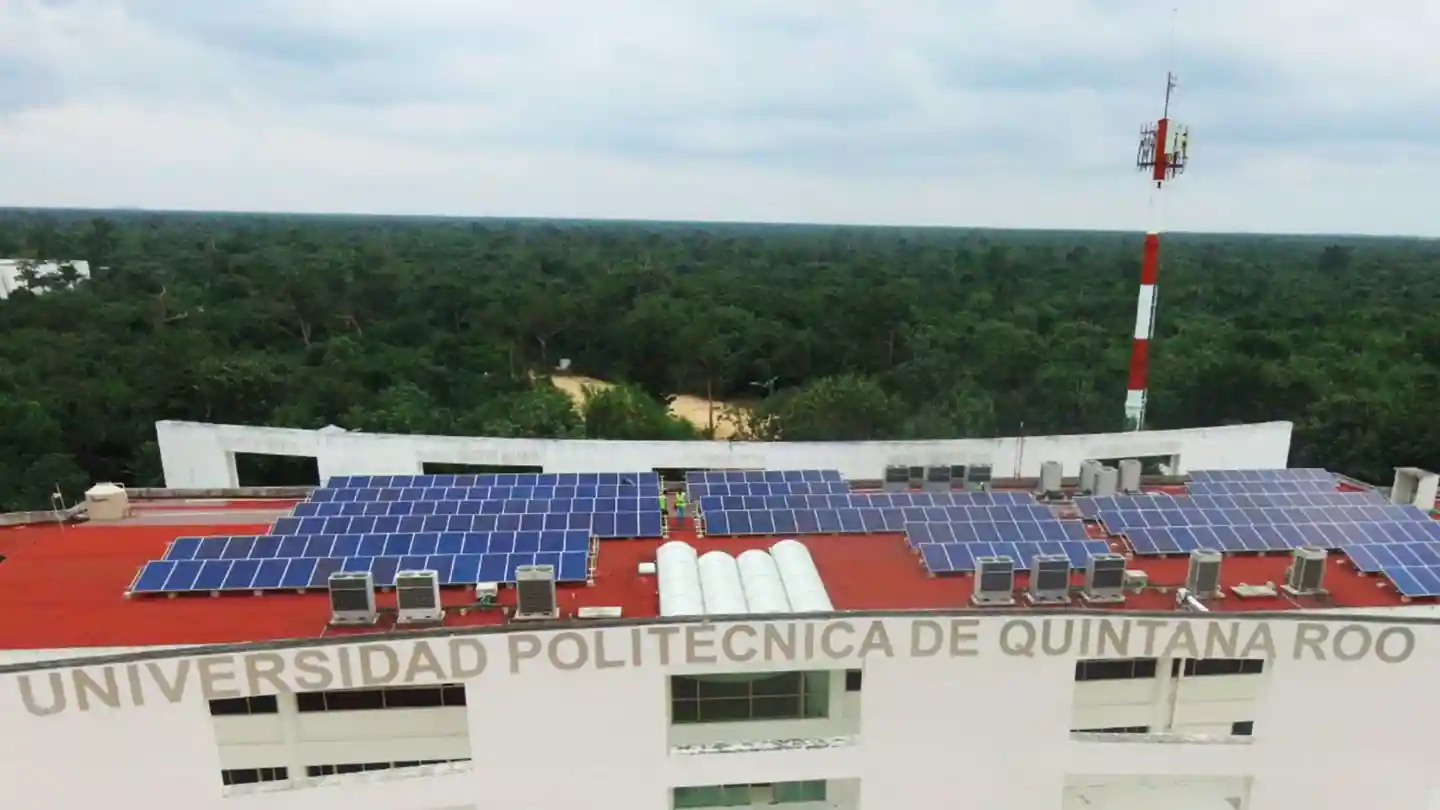 Polytechnic university uses solar energy to power air conditioning systems
A city in the north of Quintana Roo that is known the world over for its beautiful beaches and whose inhabitants still exhibit the warmth of their Mayan ancestors to this day. A civilisation that has succeeded in bringing together art, architecture, mathematics, astronomy and ecology in harmony with their environment.

The company Invierte Solar is following in the footsteps of its forefathers and drawing on the huge potential of the sun by installing PV systems. One example is the "Universidad Politécnica de Quintana Roo". This region has a tropical climate, making air conditioning systems essential in the classrooms. These air conditioners consume a large amount of energy throughout the year, some of which is now being supplied by the 75-kWp photovoltaic system with 5 Fronius Symo inverters.

This is just the pilot project for the first building, which already covers 25% of the energy requirements and saves 51.7 tonnes of CO2 per year. As a result of the energy savings achieved, the project has been extended to the rest of the university.
| | |
| --- | --- |
| Size of installation | 75.6 kWp |
| System type | Roof-top installation |
| Inverter | 5 Fronius Symo 15.0-3-208 |
| Commissioned | December 2017 |
| Annual yield | 129 MWh |
| CO2 savings / year | 51.7 t |