In focus: Fronius Solutions Partners Plus
13/06/2019 / AUSTRALIA
Fronius Solutions Partners Plus are improving levels of system quality, performance, and reliability throughout the industry.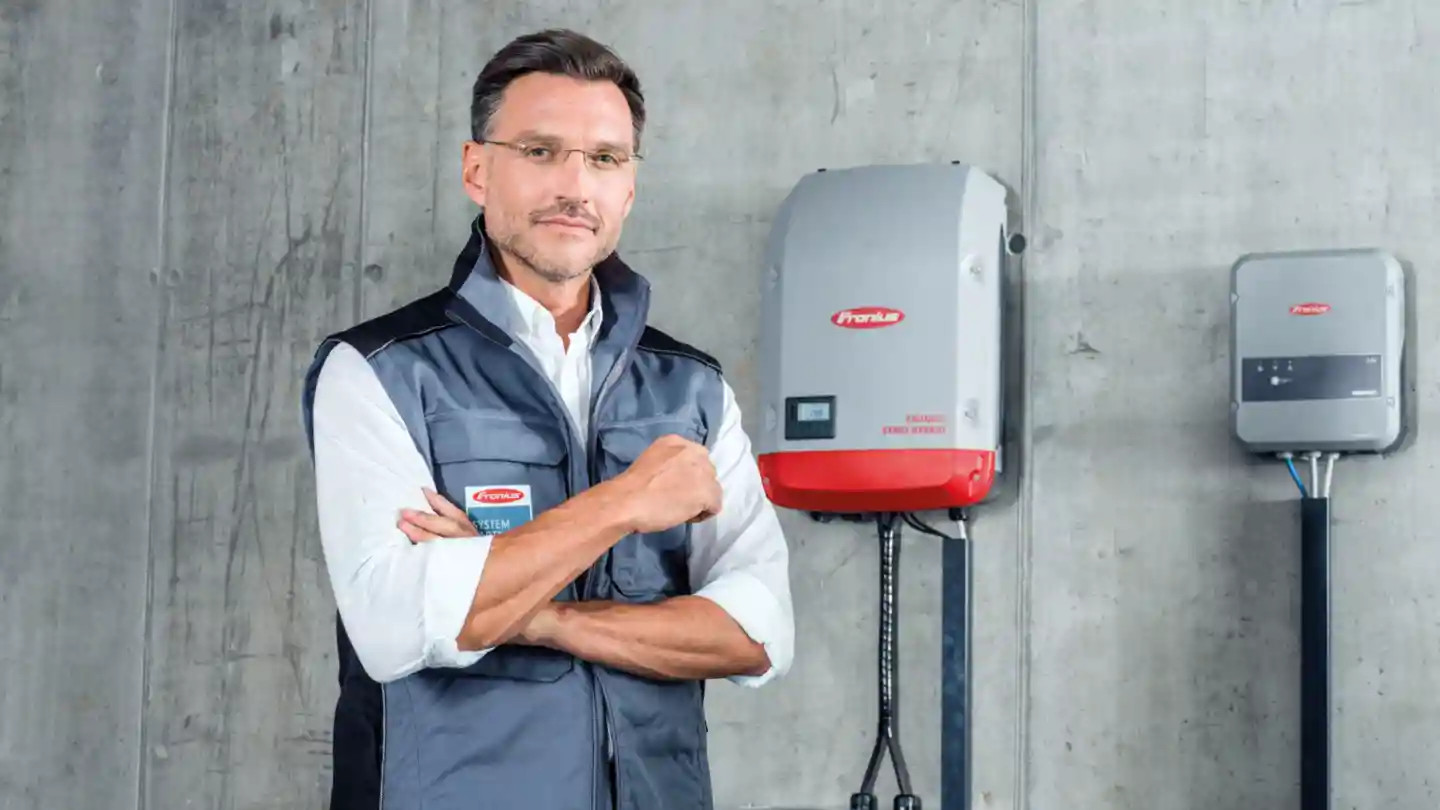 Fronius Service Partners (FSP) have been part of the Fronius network since 2000. Developed when photovoltaics was still in its infancy, the FSP program is today still the most innovative and successful in the marketplace. Meeting quality criteria has always been the benchmark: already quality providers in their own right, FSPs have always been carefully selected and trained to work with Fronius products by Fronius experts.
Rebranding the FSP program
Late last year we started rebranding the FSP program, changing the name to better reflect the services offered, and adding a top-tier level. Since FSPs offer much more than servicing alone, Fronius Service Partners became Fronius Solutions Partners, and a select group advanced from the existing program to become Fronius Solutions Partners Plus (FSPs+).
Fronius Solutions Partners Plus
Quality service, product choice and support to their customers is important for every FSP. Every FSP+ is required to go that one step further. FSPs+ are selected by Fronius because they have a proven track record working with Fronius products. Not only this, they have a proven track record in providing flexible, reliable and optimised solar systems: from choosing the best products for their customers' needs, to outstanding after-sales service, to future-proofing solar systems for the demands of tomorrow.
FSP+ commitment to quality
FSPs+ are committed to undertaking additional, intensive Fronius training throughout the year, and must consistently provide exemplary proactive solutions to their customers. In return for their commitment, FSPs+ are given priority access to engineers from our technical support team and are regularly included in roundtable discussions with Fronius to develop solutions for the future needs of the Australian solar market. FSPs+ are also able to offer their customers a full ten-year warranty. Together with Fronius, FSPs+ are improving levels of system quality, performance, and reliability throughout the industry.
MC Electrical is one of our first FSPs+ in Australia. MC Electrical has been in business for 10 years and their reviews speak for the quality service they offer. Here we speak to Mark Cavanagh, MC Electrical founder and manager, about becoming and FSP+.
Q. Mark, tell us a bit about your business, MC Electrical.
We're an electrical contracting business in South East Qld and we've been focussed primarily on residential and small commercial solar installations since 2009. We've built a strong team of around 40 staff who are dedicated to always lifting the bar with solar.
Q. How long have you been working with Fronius?
Since 2009. Fronius was one of the first inverters I installed. A lot has changed since then!
Q. When did you first become and FSP and why?
In 2015 we realised Fronius was fast becoming a dominant player in the industry and we were installing more and more Fronius inverters. The partnership meant our staff were thoroughly trained and better supported with after-sales service and repairs. This in turn means we can maximise our customer's solar uptime. The partnership went a whole lot further when we started engaging with Fronius Technical Support and understood how flexible the Fronius solution is.
Q. You recently became one of our first FSPs+ in Australia. What does that mean for your customers?
Most tangibly, Fronius offers our customers a full ten-year warranty on their inverter. This is in recognition of the trust we have formed with the Fronius team that our install methods are not just to-standard, but always best practice. It also means we'll have the best access to Fronius support and we have a head start on any new products Fronius releases.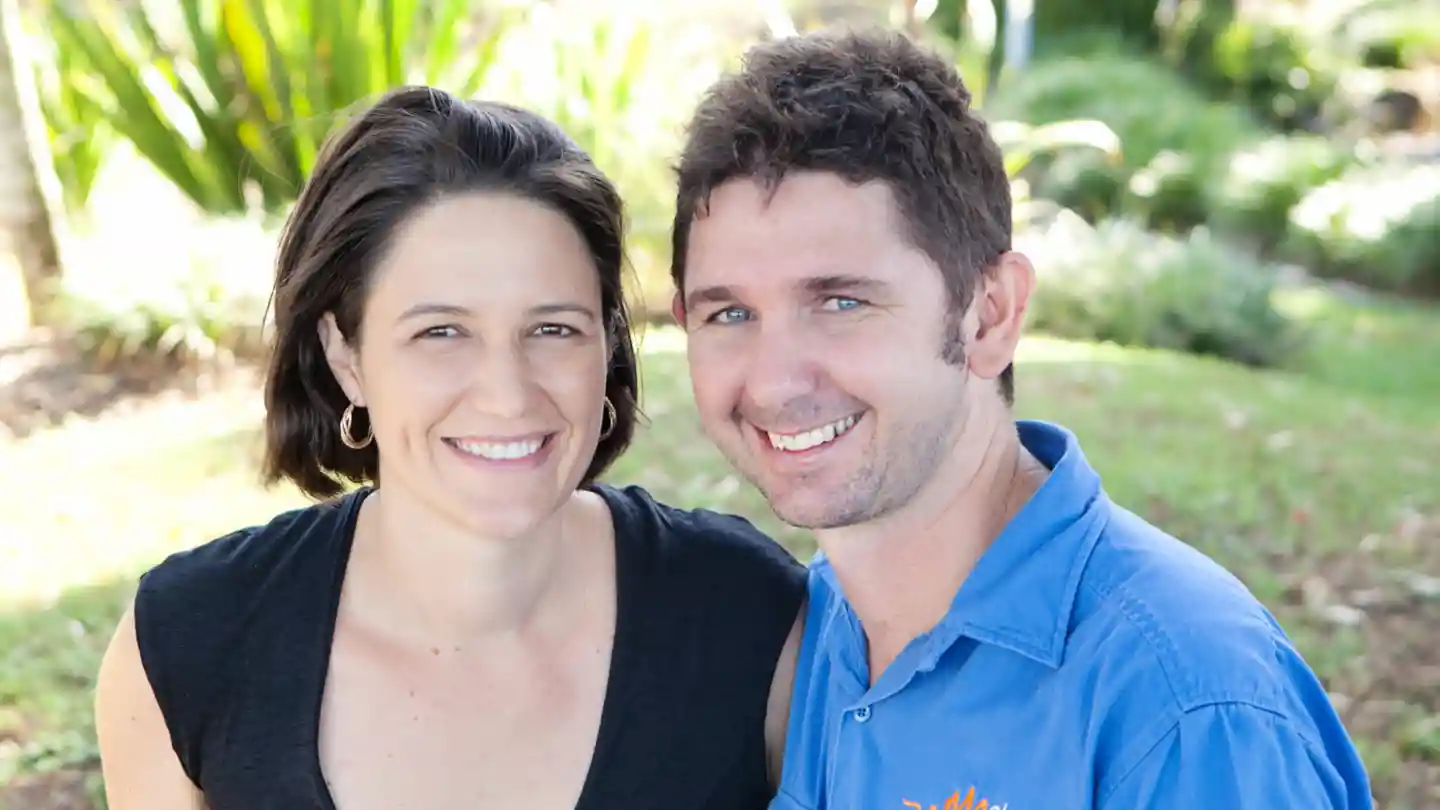 Q. What commitments for your business comes with being and FSP+?
We're committed to keeping up-to-speed with Fronius products and firmware updates so we can always offer our customers the best solution and the highest quality install.
Q. Tell us a bit about the part you are playing in our 24 hours of sun future.
We need solar to be long lasting so it will actually reduce emissions rather than ending up as solar land-fill. However, unbiased and well researched information about quality solar products is poorly lacking. As a business, we spend alot of resources researching products and sharing our findings on "Mark's Blog". This doesn't just improve the quality of our customer's solar systems, but by sharing our findings we are holding manufacturers to account and setting the standard high in the industry. Installation standards also need improving. That's why I became a member of the CEC installer's reference group. From a grass-roots level, we are committed to working towards a future of 24 hours of sun.

It's no overstatement to say the Fronius Primo inverter and Fronius Symo inverter has a cult following in the Australian solar market. But does the Fronius Inverter deserve its reputation? Before scrutinising the inverter, we'll start with a brief history of the company Fronius. We'll then have a glimpse at the mothership, Fronius International, and I'll introduce the Fronius Australia team
.
Read more