2/06/2019 / AUSTRALIA
Customised residential solutions for high-energy demands.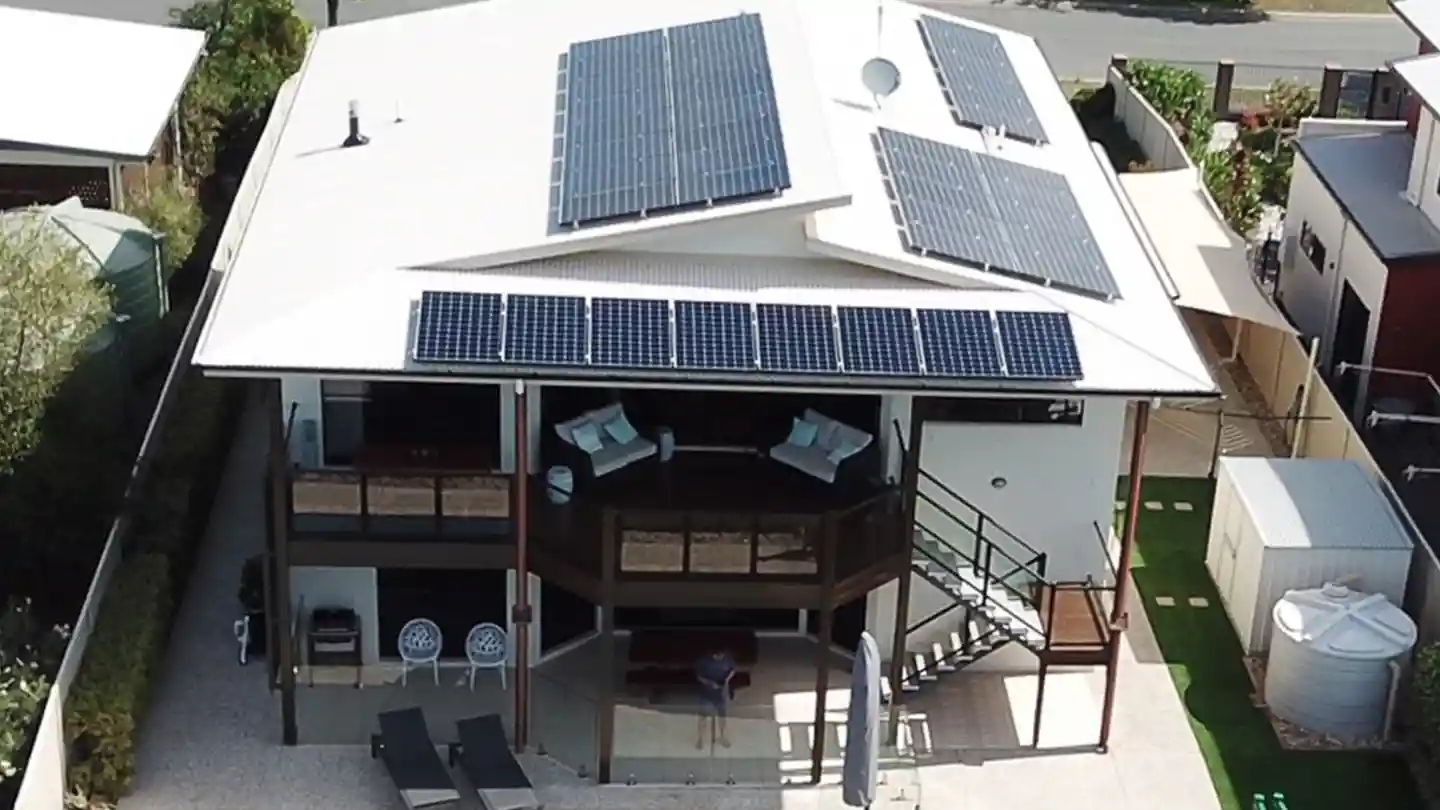 Jacobs Well, Australia: This 13 kW system, installed on the coast, south-east of Brisbane, is larger than most residential systems. It provides the household with plenty of power, covering their highest peaks, general usage, pool filtering and reducing their overall grid draw. Any excess is being sent back to the grid for a feed-in credit.
This residential customer was looking to minimise their power bills and dependence on the grid. The owners had high energy demands, which required a carefully tailored system to utilise all available roof space.
Multiple roof orientations - no problem with Fronius
"Aside from the general high reliability of Fronius and it's advanced monitoring, (production and consumption) the Fronius 10kW Inverter served another purpose here: The Fronius inverter range is exceptional at achieving multiple roof orientations while keeping to a single inverter. Simon and Karen had three optimal roof faces (North, East and West) but they needed a large system to cover their needs. We therefore had to use all three roof faces, which was achievable using the Fronius Symo 10 kW Inverter. Requiring only one inverter helped keep costs down for our customer, while simplifying the installation with no downsides for us", said Mark Cavanagh from installation company, MC Electrical. "This was a fantastic setting to install at, and a straightforward two-day installation with even strings paralleled across the roof."
Choosing the best installer isn't awlays easy - but you can rely on an FSP+
Choosing the best installer isn't always easy, but in this case homeowners Simon and Karen couldn't have been happier. "From the website, through to sales technician Nicole; from the installers Steve, Alan, and Shane to the commissioning folk, the stand-out feature of MC Electrical is their sheer professionalism and passion for what they do. These folk go way beyond simply selling you some newfangled product, rather, genuine research and background analysis is done before anything is offered - and only then having been tailored to your needs. I had a personal win with the team electrician, Steve, who kindly found the time to fit a Level 2 EV charger I'd bought separately - this work billed at a very reasonable charge", said Simon.
"Genuinely, I can't especially comment on relative costs of other PV systems as I was so instantly impressed with MC Electrical; whatever; I am convinced I've received value for money given the five-star service / friendly folk/ ease of process. But more than this, I've now had real first-hand experience of this company, and have absolute peace of mind that full support will be there should I need it. A big and genuine thanks to MC Electrical."

FRONIUS SOLUTIONS
/ Multiple roof orientations / Maximised self-consumption / Energy management
/ Flexible design thanks to Fronius SuperFlex Design / System oversizing to maximise peak production / Fronius Multiflow technology enables the inverter to divert power that is not being consumed to the grid
/ All available rooftops utilised / Increased self-sufficiency by 70-80%