24/07/2019 / Sri Lanka
High yields, even in tropical temperatures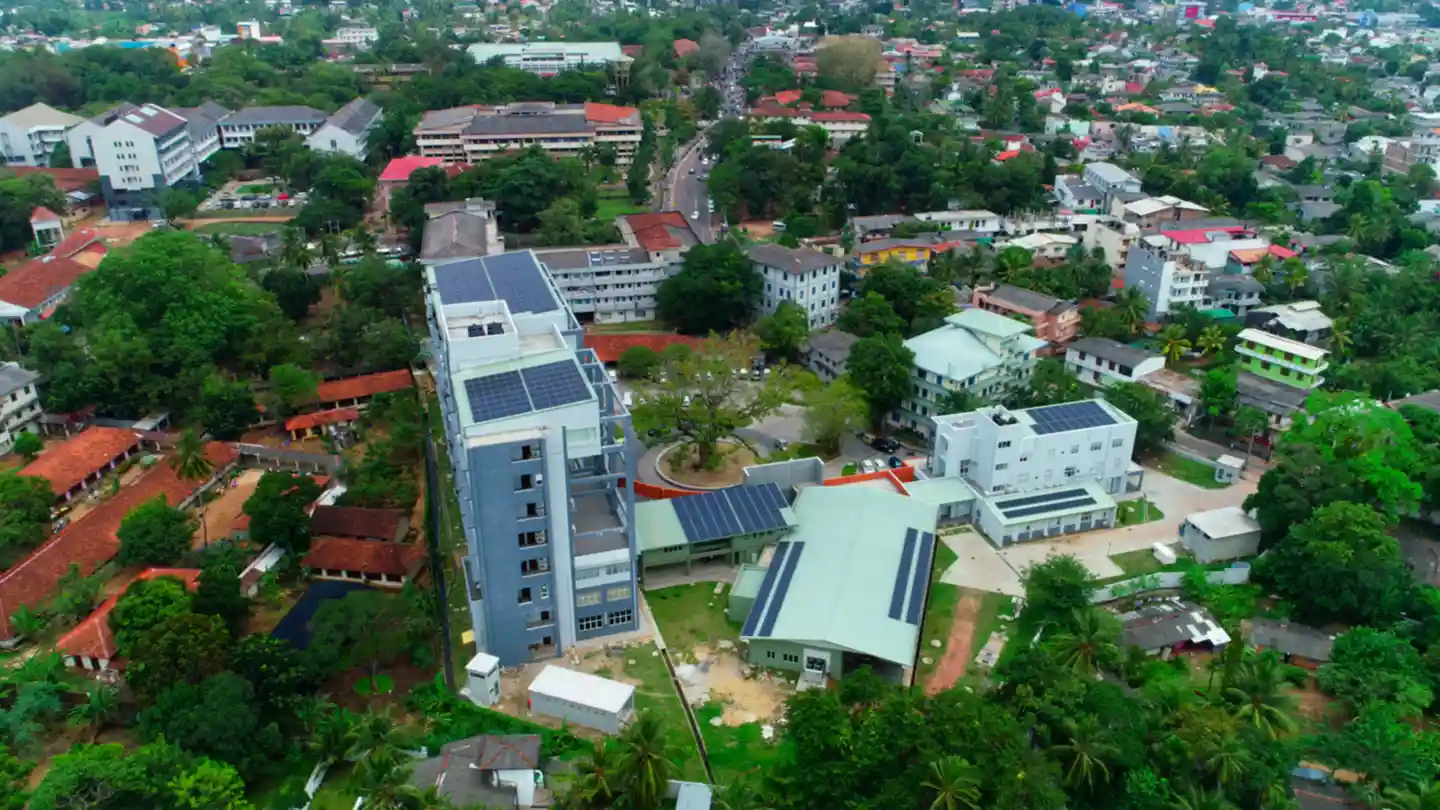 During the day, the University of Sri Jayewardenepura is completely energy self-sufficient
Sri Lanka's government is pursuing an ambitious goal: by 2050, it aims to cover the country's entire energy requirements using renewable sources. This goal has in fact been the reality at the University of Sri Jayewardenepura for the past year. During the day, the university covers 100% of its energy requirements using solar energy, generated by the photovoltaic system mounted on its roof.
This 205-kWp system is one of the biggest installations of its type on the roof of a public university in Sri Lanka. During the planning phase, particular attention was paid to the quality and reliability of the individual components. It was therefore no coincidence that the university chose Fronius to supply the inverters.
The subtropical climate allows the Fronius Eco inverters with Active Cooling Technology to really demonstrate their ability. Whereas inverters from other manufacturers that use passive cooling experience considerable losses in yield due to the high external temperatures, Fronius Eco devices continue to exhibit optimum derating behaviour, even in hot conditions.
Size of installation
205 kWp
System type
Roof-top installation
Inverters

5 Fronius Eco 25.0-3-S

3 Fronius Eco 27.0-3-S

Commissioned
June 2018
Annual yield
275 MWh
CO2 savings / year
145.8 to
Special feature
100% self-sufficiency during the day