Field installation in Argentina
25-09-2018 / Argentina, La Madrid
Clear insights into production and consumption thanks to intelligent software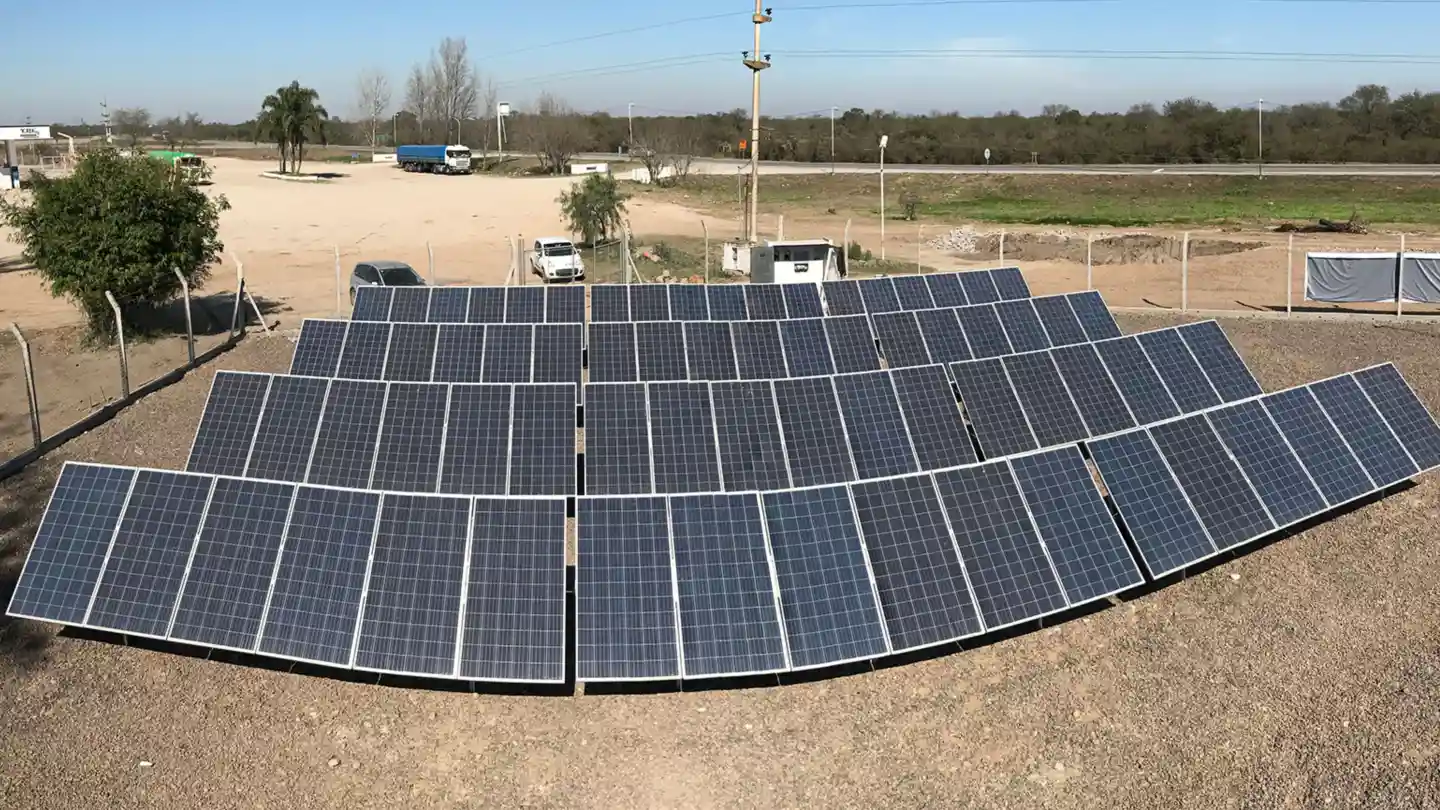 A PV system at a petrol station may seem something of a paradox at first. For Grupo Herrera, however, they saw no conflict of interest in using renewable energy in the sale of fossil fuels. Since it was commissioned, the 22-kWp PV system has generated enough power to cover 55% of the petrol station's energy needs.
Optimizing energy with the Fronius Smart Meter
Alexis Custodio from Decu/3 installed a Fronius Smart Meter in order to monitor the PV system's yield and consumption figures as accurately as possible. In combination with the Fronius Solar.web online portal, the power consumption data could be clearly presented, allowing optimisation of the energy management flows.
Demand for zero feed-in? No problem!
The ability to ensure zero feed-in was also important. With dynamic power reduction, Fronius offers a solution to establish the perfect feed-in management system. As zero feed-in is already a requirement in several Argentinian provinces, there was only one inverter that could satisfy Grupo Herrera's needs. The Fronius SnapINverters have everything in hand.
Our solution:
The Fronius Smart Meter ensures optimum management of energy flows
The Fronius Solar.web online portal presents the energy flows in a clearly understandable format
Zero feed-in available
You can find other relevant videos here