05-08-2018 / Austria
Fronius Energy Package ensures 90% self-consumption rate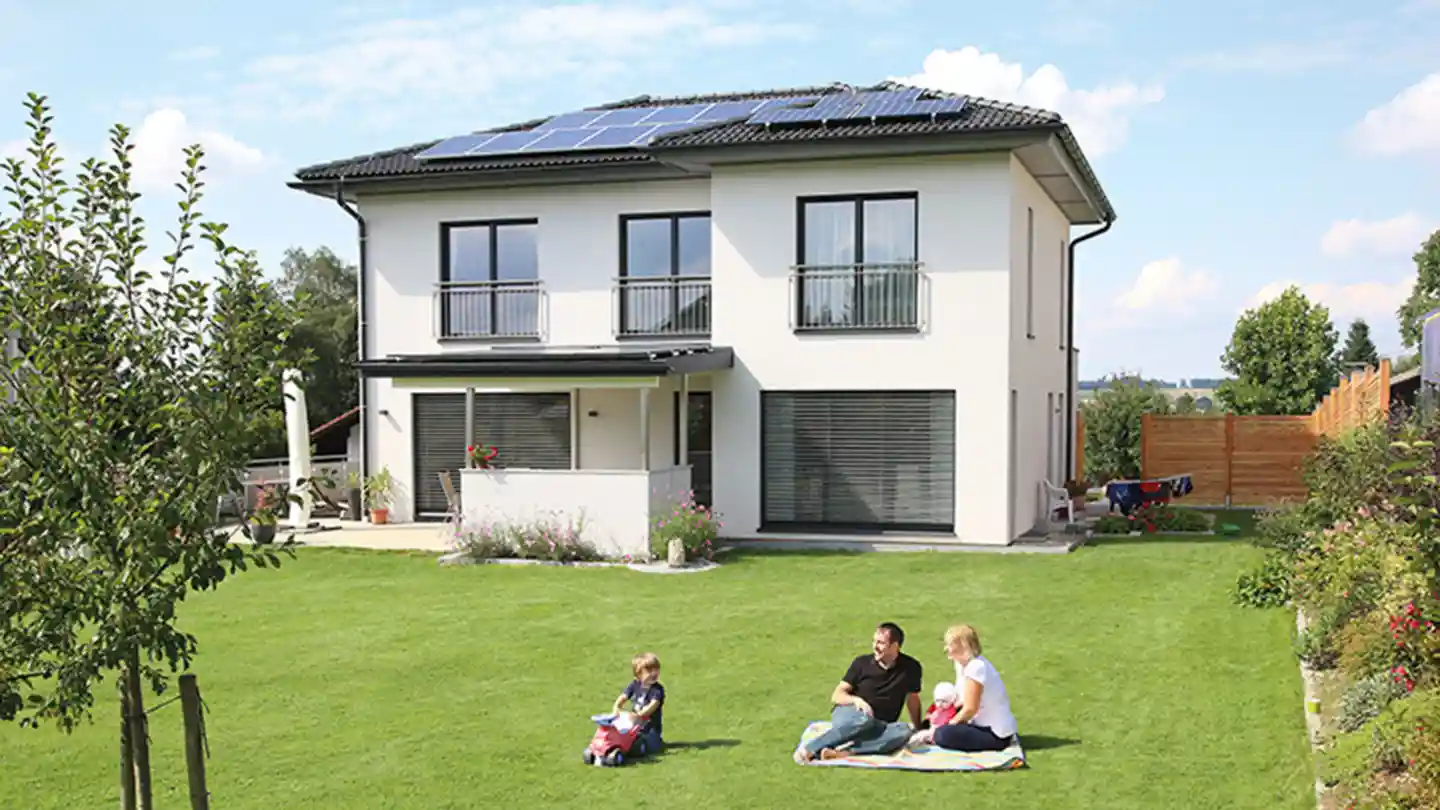 Hannes Heigl and his family have owned a 6 kWp PV system with a Fronius Symo 8.2 inverter since 2013. Thanks to the attractive Austrian ÖMAG public subsidy, the Heigls feed 100% of the yield into the grid.
In August 2014, the family upgraded their system. The new Fronius Energy Package, which includes the Fronius Symo Hybrid 5.0-3-S, the Fronius Solar Battery 7.5 and a Fronius Smart Meter, generates approximately 3,650 kWh of energy per annum. The family of four uses ninety percent of the solar power produced themselves. In addition, a heating element for producing hot water was installed at the same time, which in turn has had a positive impact on monthly costs.
"Fronius delivers the perfect complete system for storing the electricity we have generated so that we can use it ourselves. The easy installation of the Fronius Energy Package using the installation wizard and the fast data connection via WLAN really impressed me," reports Hannes Heigl.
| | | |
| --- | --- | --- |
| Size of installation | 3.18 kWp | 6 kWp |
| System type | Roof-top | Roof-top |
| Module type and area | 12 x Trina DC05A, 19.8 m² | 24 x Hareon 250, 40 m² |
| Inverters | Fronius Symo Hybrid 5.0-3-S | Fronius Symo 8.2-3-M |
| Storage solution | Fronius Solar Battery 7.5 | - |
| Commissioned | August 2014 | May 2013 |
| Annual yield | Approx. 3.6 MWh | Approx 6.9 MWh |
| CO2 savings / year | Approx. 1.9 to | Approx. 3.7 to |
| Special feature | 90% self-consumption | 100% fed into the grid |