30-07-2019 / Brazil
Power utility chooses Fronius solar solutions for field study on concentrated net integration of solar energy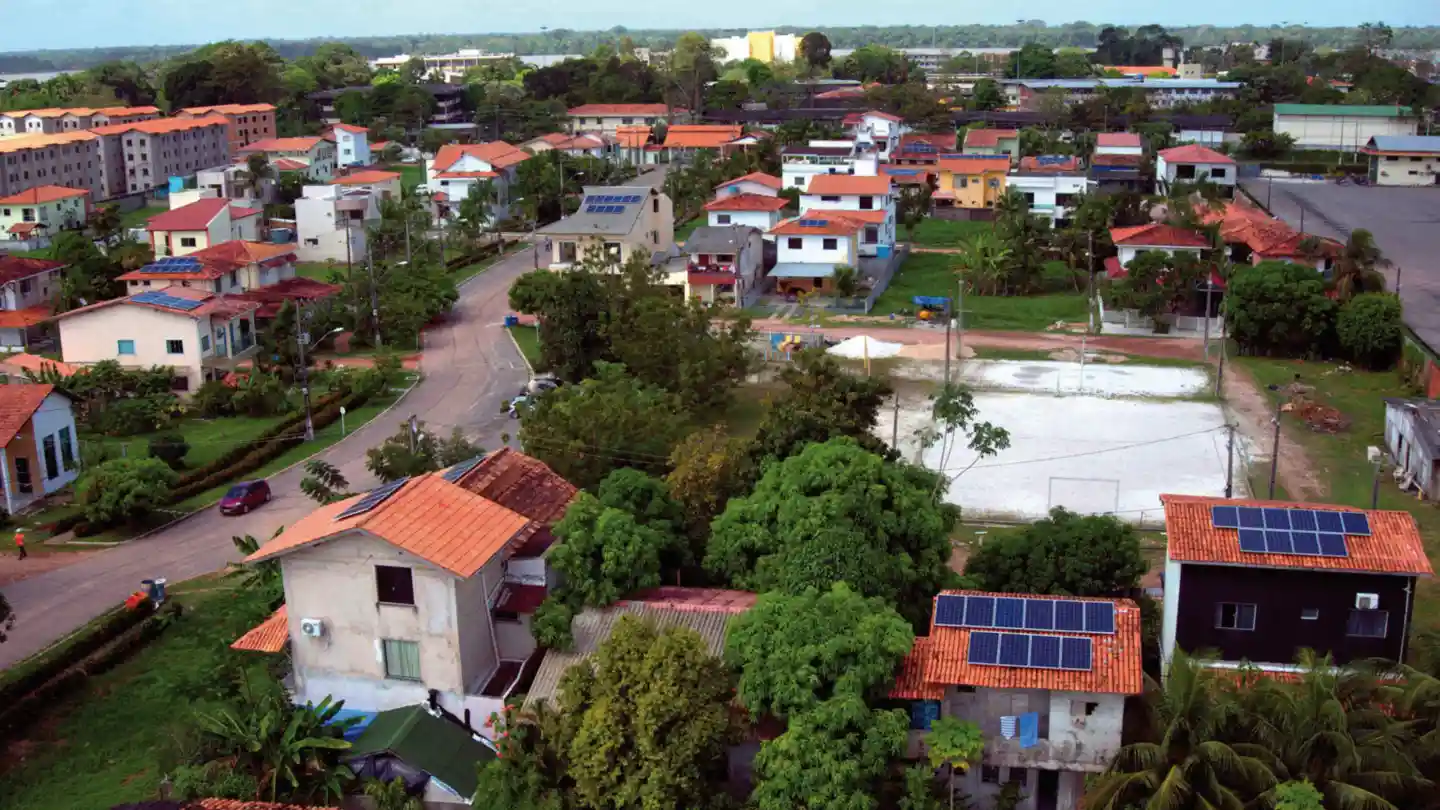 DETAILS
Size of installation

Total project size 250kWp consisting of
50x 2,5kWp, 10x 5,0kWp and 10x 7,5kWp sized PV systems

Purpose, system type

Roof-mounted systems

Inverter

100x Fronius Galvo 2.5-1

Commissioned

July 2015

Annual yield

350,000 MWh

Special feature

Field study that utilizes Fronius Solar.web for comprehensive research project monitoring, with Fronius Solar.web including individual and aggregated PV system performance monitoring and visualisation of meteorological data.

MORE INFORMATION
The city of Belem, in Pára in northeastern Brazil recently made another major step towards green energy. A field study conducted by the Universidade Federal do Pará UFPA and the power utility company CELPA investigates the effects of concentrated integration of photovoltaic energy in the power supply grid. 70 grid-connected photovoltaic systems are being installed on the roofs of selected residences and businesses. The properties were chosen in a way that the PV-systems are concentrated on a relatively small area, and appropriately reflect the differing power consumption characteristics of residential districts, shopping districts and commercial districts of a typical city.
Furthermore twelve PV-systems have been equipped each with a set of sensors to measure irradiation, wind speed, module temperature and ambient temperature. The sensors are connected to a Fronius Sensor Box. "This way we have really all relevant data available for a most comprehensive performance evaluation on Fronius Solar.web" explains Pedro Pinto, responsible system installer from Neosolar Energy. "The decision to utilize Fronius products was made jointly between all project participants. The installation of the Fronius inverters and the sensors was very easy, as well as the monitoring setup. Everything works 100% as planned."