24-09-2018 / Ukraine
The new generation of energy pioneers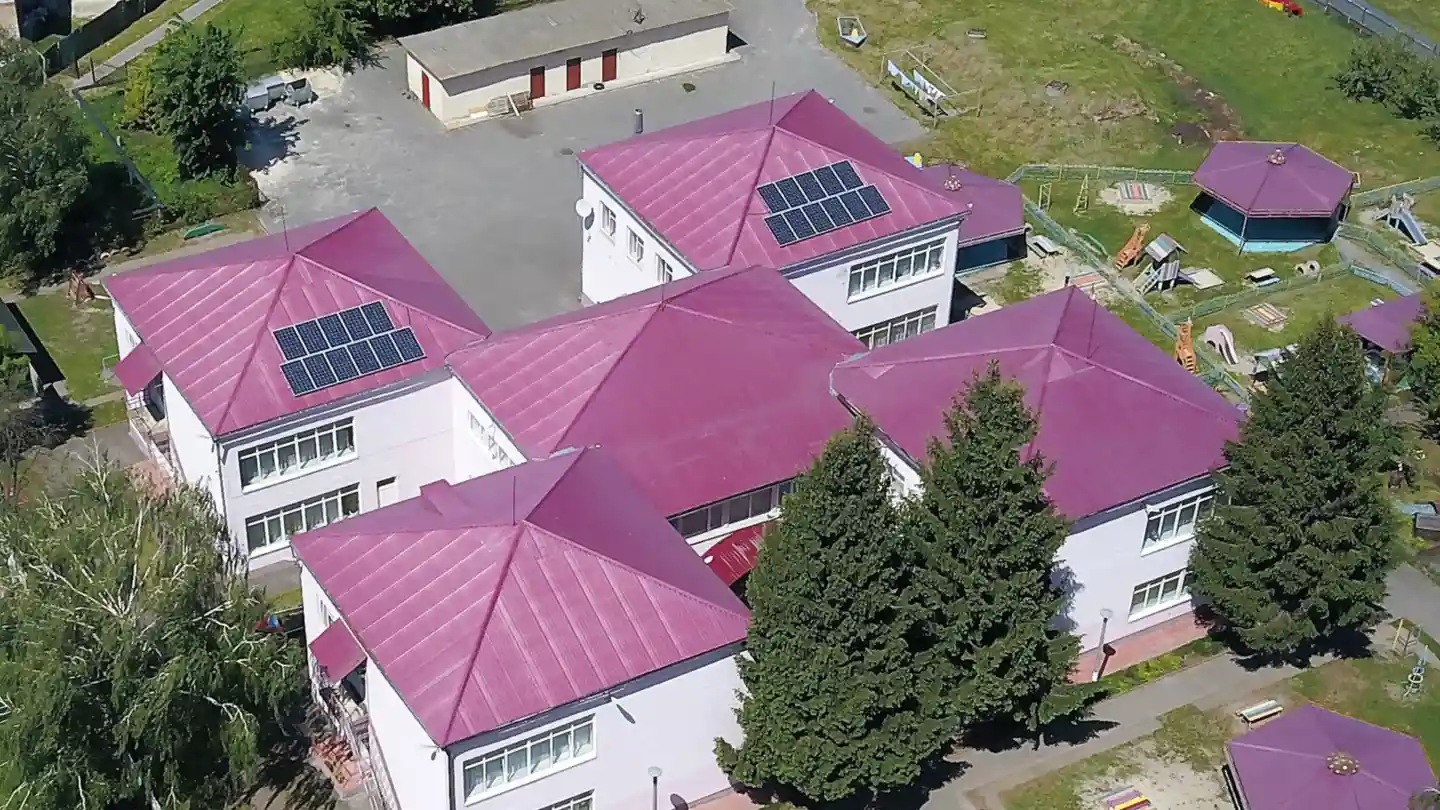 If you were to ask the children at the kindergarten in Vyshenka where electricity comes from, they would say "from the sun." And they would be right, because their kindergarten has a 5 kWp PV system atop its roof. This helps to raise awareness about renewable energy from children's earliest years, so using renewable energy becomes completely normal.


"For our children it will no longer be unusual to produce your own energy. They are already growing up with the knowledge that the sun and the wind create the energy they need to listen to music, for example." enthuses Alexander Schimpf, General Manager of Fronius Ukraine.


Of course, in a kindergarten, most energy is used during the day. The 5 kWp rooftop system with a Fronius Primo SnapINverter covers 20% of their annual energy needs. The kindergarten uses the money it saves to buy new play and learning materials.
| | |
| --- | --- |
| Size of installation | 5 kWp |
| System type | Roof-top installation |
| Inverter | Fronius Primo 5.0-1 |
| Commissioned | April 2018 |
| Annual yield | 2.5 MWh |
| CO2 savings / year | 1.3 t |