Fronius Solutions Provider: SnapINverter Service Solutions
8/14/2019 / Portage
event-registration
FSP Certification Training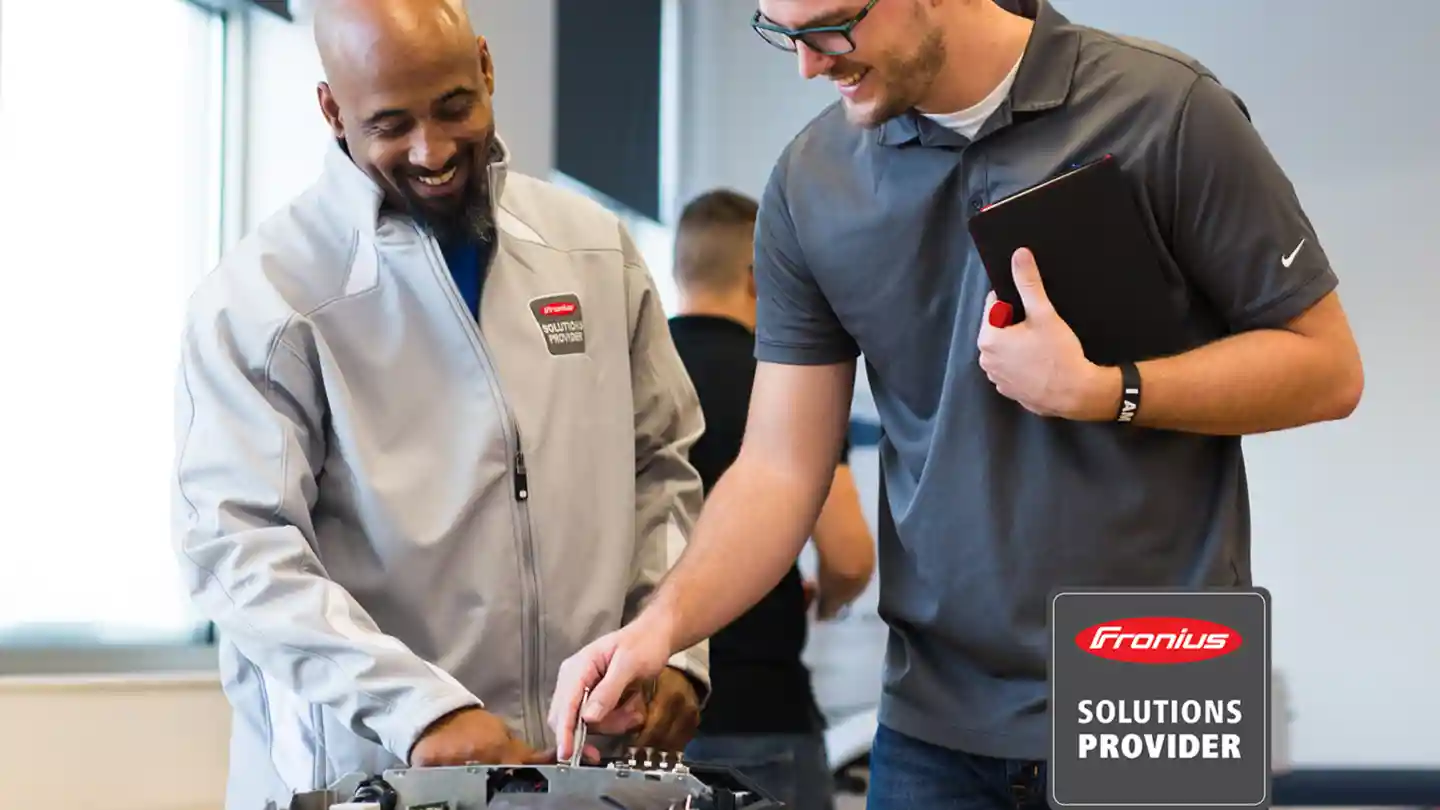 Fronius Solutions Provider Training
| | |
| --- | --- |
| Date | 8/14/2019 |
| Address | USA, Fronius USA Headquarters, 46368 Portage, 6797 Fronius Drive, Yosemite |
| Duration | 8 hours |
| Language | English |
| Max. Attendees | 16 |
| Costs | $293 |
event-registration
FAQs
WHAT IS THE FRONIUS SOLUTIONS PROVIDER TRAINING AND WHY WOULD I NEED IT?
Fronius Solutions Provider trainings are hands-on trainings per inverter series. Fronius Service Provider Certification is required for field service work on Fronius inverters and includes exclusive field service spare part pricing.
WHAT IS THE COST AND WHAT DO I RECEIVE FOR ATTENDING A TRAINING?
Each Fronius Solutions Provider full-day training course qualifies for 8 hours of NABCEP CEC's. Each day includes the training, training materials, meals, and can be used as a credit towards an FSP starter kit. The FSP starter kit is the collection of parts used most often in repair of each inverter. This kit is highly recommended, as it allows the installer to fully utilize the benefits of the FSP program. Installers may choose to do all four days of training or choose which products they'd like to become certified in. to learn more about pricing please contact pv-training-usa@fronius.com or calling (219) 734-5500.
HOW DO I MOVE FORWARD ONCE COMPLETING A TRAINING?
It's easy! Inside the agreement sent to you for the Online Installer Search that gives us permission to list you and your contact information online.
Sign up today and join the over 2,300 FSP providers in 30 countries who are currently delivering world-class service to their customers. Register and inquire about training courses near you by emailing us at pv-training-usa@fronius.com or calling (219) 734-5500.