Efficient energy management leads to free mobility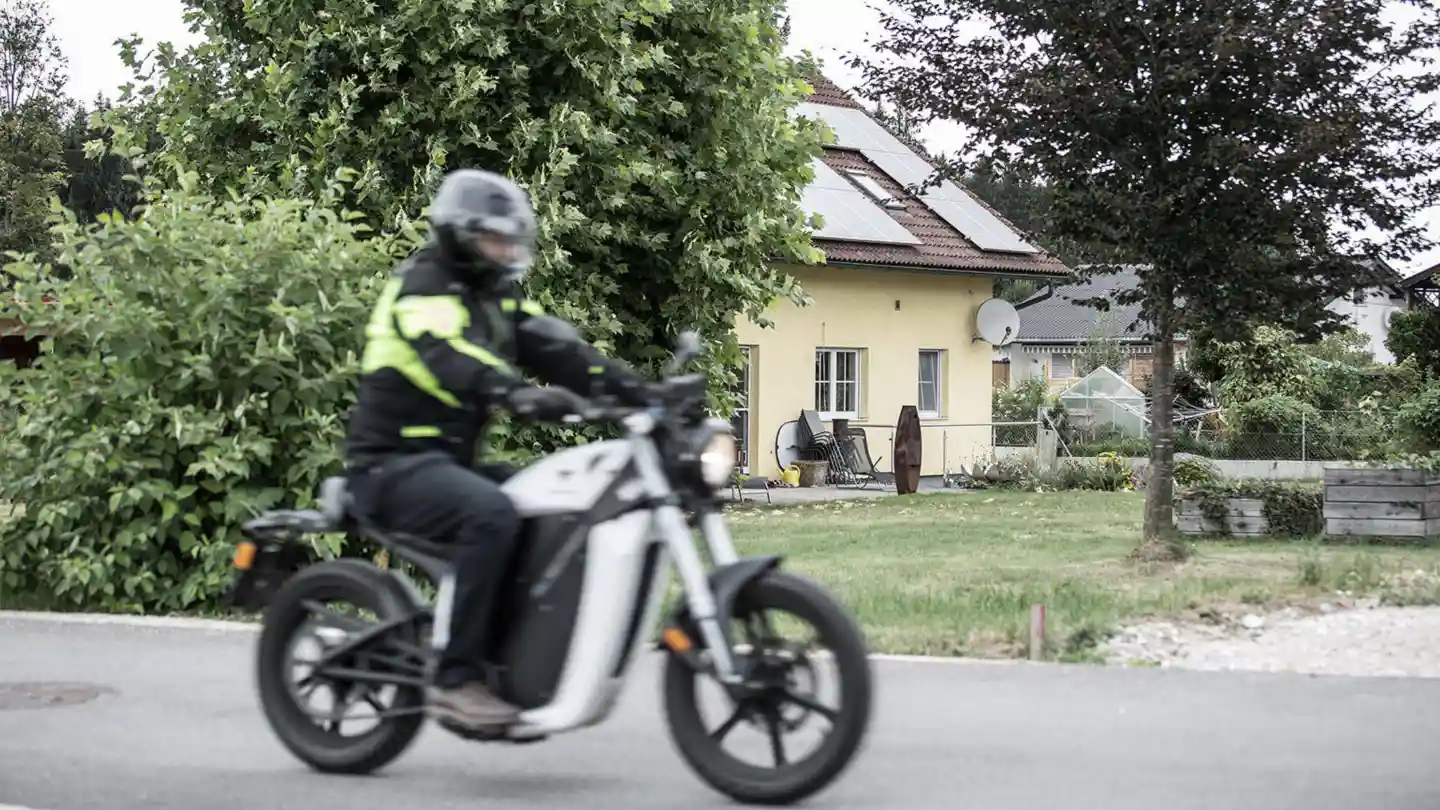 DETAILS
Size of installation

5 kWp

Purpose, system type

Roof-top installation

Storage unit

1 Fronius Solar Battery 7.5

Inverter

1 Fronius Symo Hybrid 5.0-3-S

Commissioned

Initial installation: July 2013
Upgrade with the Fronius Energy Package: January 2015

Annual yield
4,600 kWh

Special feature

Loxone Home Automation System.
One electric moped and one electric motorbike are powered with PV electricity

MORE INFORMATION
"Not having to pay a Cent when I go to the petrol station is certainly rather handy," says the 16 year old daughter of system owner Manfred Wittmann. "Putting petrol into their mopeds takes up a large part of my friends' pocket money. Not only can I fuel up for free, but my moped doesn't generate any harmful emissions." Anja uses the power generated by the roof-mounted PV system to keep her electric moped fully charged.
"We have had a 5 kWp PV system since July 2013. Now we have added a storage solution to make more efficient use of the PV electricity we generate. In doing so we have increased our self-consumption rate from a yearly average of 30% to 70%. A good proportion of the energy generated is used to power our electric bikes, which run almost exclusively on solar power." explains Manfred Wittmann.
The energy management processes are controlled by a Loxone Miniserver. In combination with the PV system, several consumers in the household are intelligently managed and the level of self-consumption is maximised. During summer the family can cover up to 90% of their electricity needs from their own PV system.