Prestigeous Melbourne University takes a step closer to its sustainability goals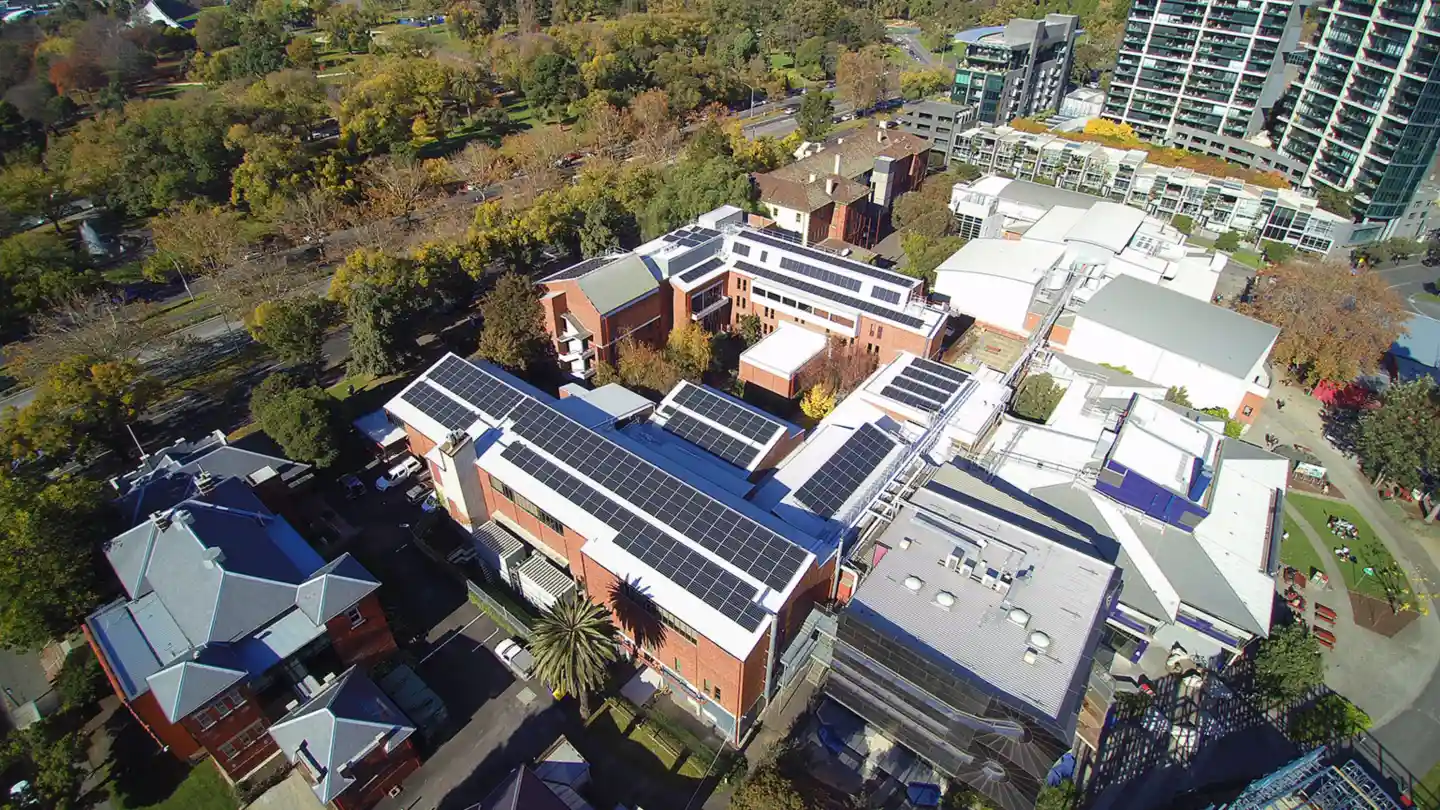 Together with EnviroGroup and solar consultants Enhar, the University of Melbourne's historic Southbank campus has recently seen the completion of an impressive 138 kWp system. The system features multiple Fronius Symo inverters and was installed as part of the University's ongoing commitment to reducing their greenhouse gas emissions and becoming more energy independent.
The solar experts at EnviroGroup carefully selected a combination of Fronius inverters as they have experienced considerable success with Fronius products in the past. Most notably, they believe that Fronius inverters provide excellent solutions for commercial projects.
While the system installation was a success, the project required precise planning. "We had multiple strings spread out across the buildings on roofs with different height orientations. Also, with an older building such as this, finding a suitable location for the inverter and marshallingall cables was definitely a challange."