310 kWp roof-top installation with Fronius Eco, Victron Quattro and BYD Battery Box Pro
6/11/2019 / Brazil, Maringa
100% independent power supply during power outages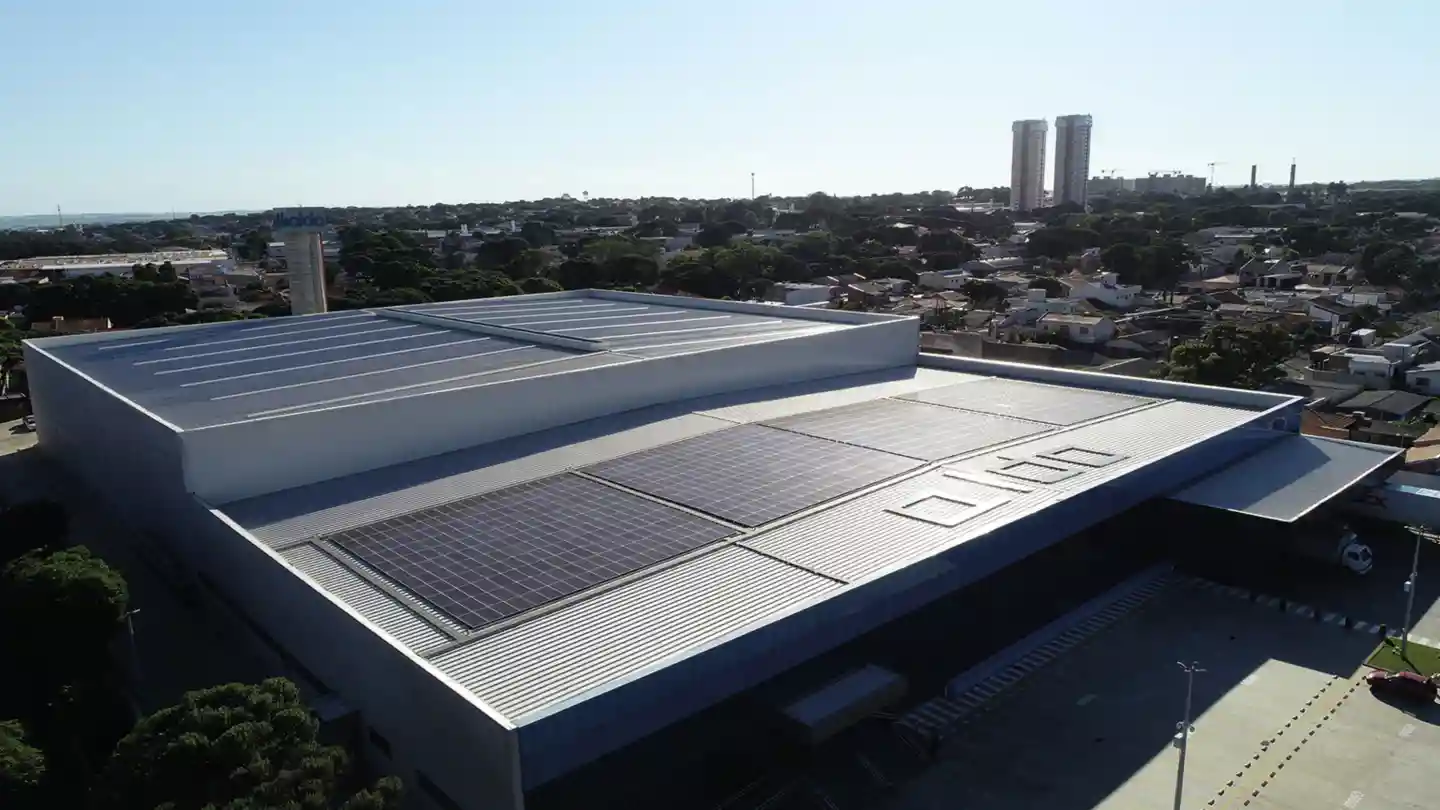 Powered by the sun at peak times and during power outages
Using our planet's natural resources responsibly and making solar energy more accessible in Brazil – that is the goal of Aldo, a Brazilian distributor of solar products, drones and IT products with 37 years of market experience. As well as generating energy from the sun, the company is also focused on storing this energy. The Aldo Solar 365 solar generator offers a solution that can provide solar energy 365 days a year, with the goal of saving energy during peak times and providing a back-up during power outages.


310 kwP PV system installed on an office and logistics building
As a distributor of solar products with a significant focus on sustainability, it was a logical step for the company to install a PV system on their own office and logistics building. The 310 kWp system supplies the company with solar power all year round and therefore achieves a self-consumption rate of 100%.


Maximum independence in the generation and supply of electricity
What makes this system so special is that the energy supply is 100% independent and off-grid during power outages. The stability of the electricity supply is particularly important to the company, as power outages can, for example, lead to the loss of important data. It is therefore essential for Aldo Componentes Eletrônicos to be able to ensure an independent energy supply during power outages.

Aldo's solution to this challenge is the Aldo Solar 365, which comprises Fronius inverters, Victron Energy inverters and BYD lithium batteries. The solar energy can be stored in the batteries and then used during peak times or power outages. This means that the company is fully independent in terms of generating and supplying their own electricity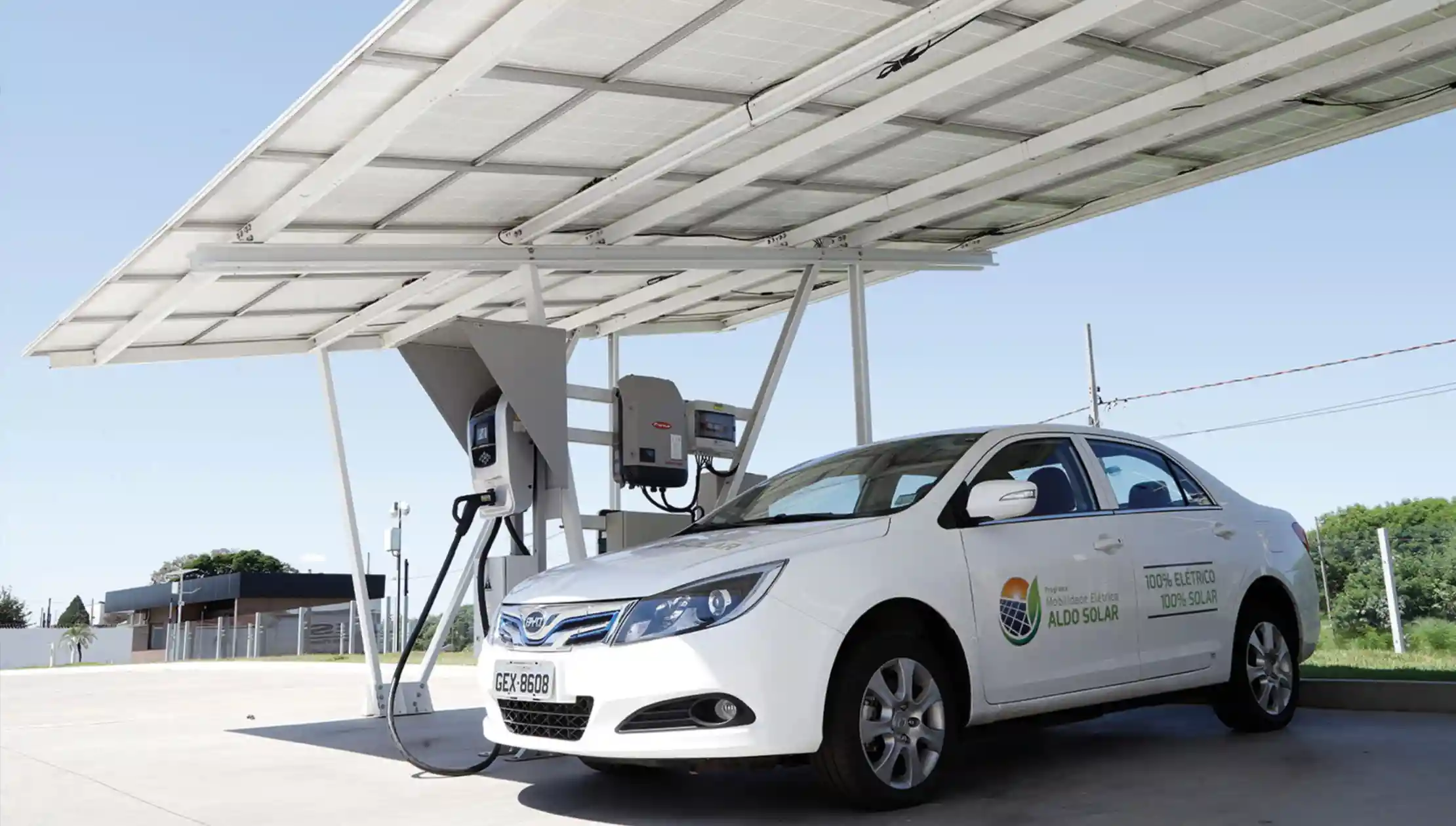 Refuelling station on the company premises
A carport with a charging station for three electric cars is also located on the company premises. The charging station is supplied with energy by the PV system with a Fronius Primo 8.2-1 inverter on the roof of the carport.
| | |
| --- | --- |
| Size of installation | 310.83 kWp |
| System type | Roof-top installation |
| Inverter | 8 Fronius Eco 25.0-3-M |
| Victron | 15 Victron Quattro 15 kW |
| Storage | 32 BYD Battery Box Pro 13.8 kWh |
| Commissioned | May 2018 |
| Annual yield | Approx. 481 MWh |
| Special features | 100% Self-consumption |
The solution:
Fronius inverter for power generation
BYD lithium-batteries for storing the energy
Victron Quattro for controlling the energy