Solar-supplemented diesel grid installed in Canada's sparsely populated, frigid northern Arctic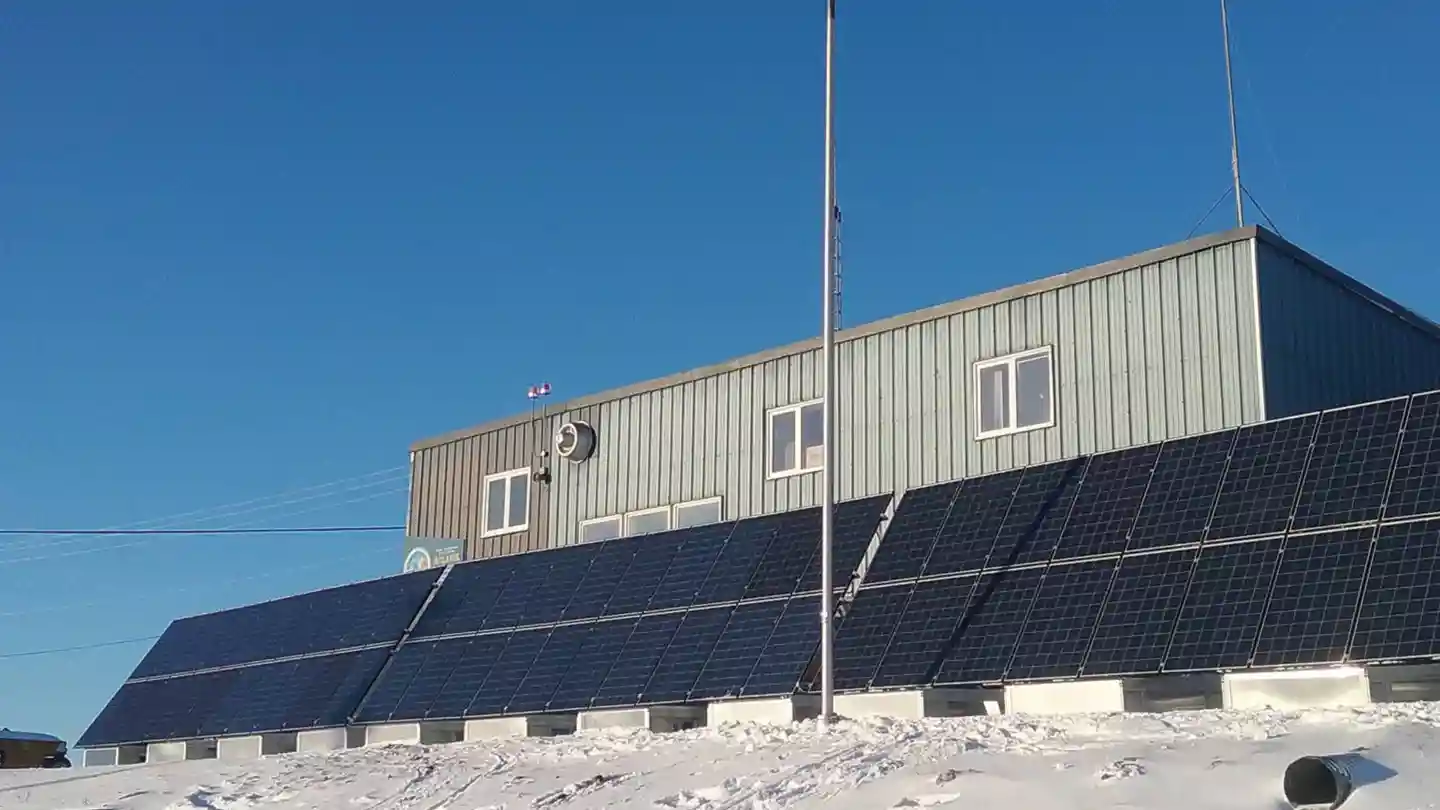 DETAILS
| | |
| --- | --- |
| Size of installation | 15 kWp |
| Purpose, system type | Ground mount PV system connected to micrgrid with diesel generator |
| Module type and area | 60 x Canadian Solar 260 W poly modules |
| Inverter | 3 x Fronius Primo 5.0-1 |
| Commisioned | Fall 2015 |
| Optional: Special feature | Inverters have to work under very harsh conditions |
MORE INFORMATION
Sachs Harbour is a hamlet located on the southwestern coast of Banks Island in Canada's Northwest Territories. Most of the town's 132 residents are Abori­ginal and earn their living from the traditional activities of hunting, fishing and trapping.
For this installation, it was imperative that the inverters worked at extremely low temperatures and in harsh conditions. The average temperature in Sachs Harbour ranges throughout the year from a high of -18°C to a low of -25°C.
The community was previously powered by a diesel generator. Recently, the Northwest Territories Power Corporation began to embrace alternative energy as a way to stabilize energy costs and protect consumers from dramatic spikes in the price of diesel fuel. This 15 kW, ground-mounted solar installation will run in conjunction with the generator and will help reduce the community's reliance on fossil fuels. The special low voltage ride through setting was enab­led on the Fronius Primos to assist in supporting the grid.
"We used a modular mounting system, which is designed for perma-frost loca­tions, is perfectly scalable, and works very well with the 5 kW Fronius inverters. We like the dual MPPT because it matches the system's dual row design," said Klaus Dohring, owner of Green Sun Rising Inc.