Megawatt system in southern Germany with 74 Fronius Symo 20 kW inverters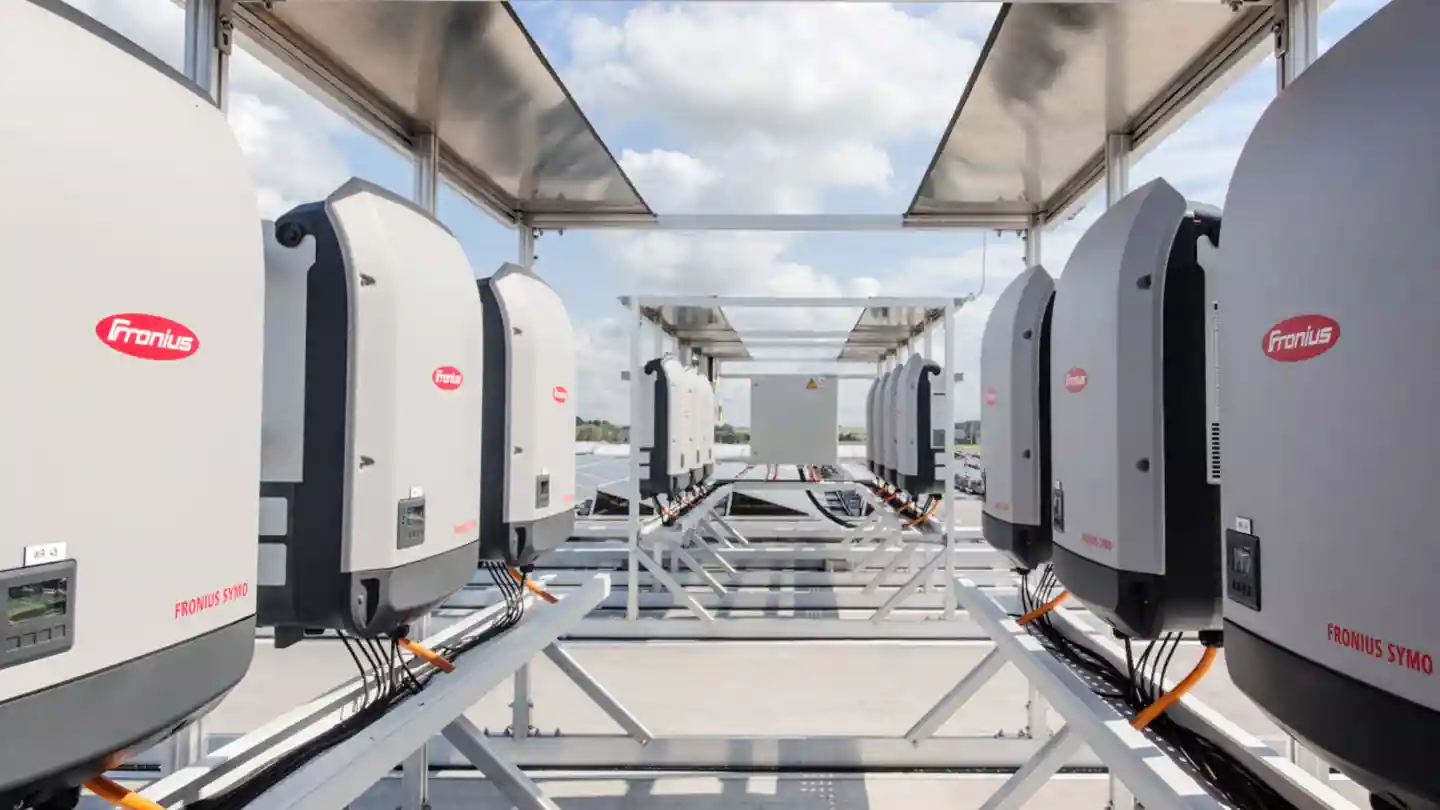 DETAILS
| | |
| --- | --- |
| Size of installation | 1.52 MWp |
| Purpose, system type | Roof mounted system |
| Inverter | 74 Fronius Symo 20.0-3-M |
| Commissioned | January 2015 |
| Annual yield | Approx. 1,525 MW |
| Special feature | Direct marketing system |
MORE INFORMATION
"We only invest in projects with a long and successful lifespan. To realise this goal, we need partners we can rely on for decades to come. This is why we opted for Fronius for the megawatt system. The company's excellent foundations were one of the main reasons behind our choice of inverter manufacturer," explains Roger Kanzenbach from investor Activ-Solar.
The 1.5 MW system is subject to a mandatory direct marketing regulation, meaning that the energy yield cannot be sold directly to the grid operator. Instead the energy is distributed through a direct marketer in the conventional energy wholesaler sense. "Instead of the fixed national feed-in tariff, our proceeds are comprised of the market electricity rate and the market premium," adds Roger Kanzenbach.
The inverters were installed next to the modules on the roof of a logistics centre. Such positioning is particularly advantageous to installers if they do not have to replace the entire device during any servicing work. The PC board replacement process allows individual parts to be replaced directly on-site- and thus involves only one service visit.