Innovative field installation that also shades crops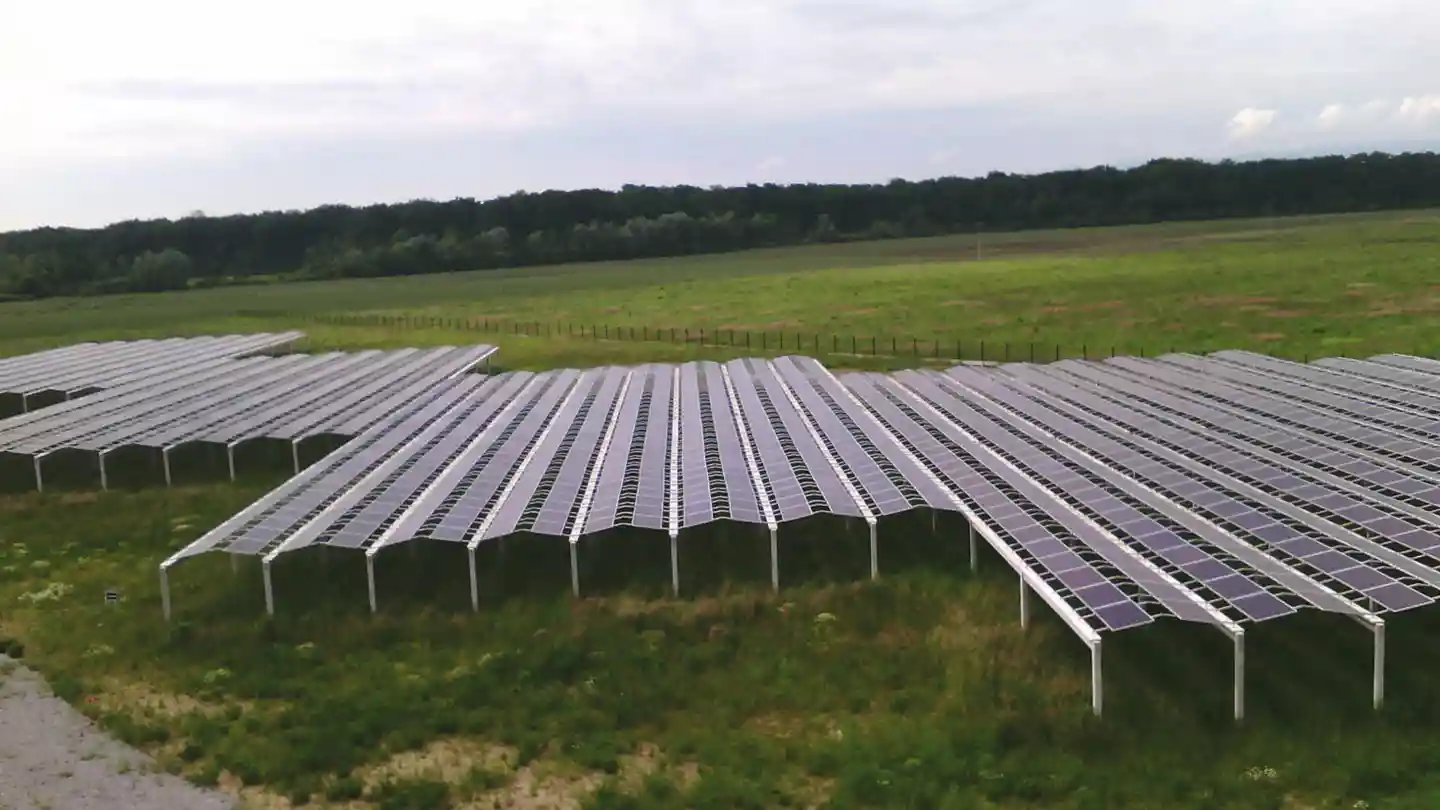 DETAILS
| | |
| --- | --- |
| Size of installation | 500 kWp |
| Purpose, system type | Free-standing |
| Module type and area | 2128 x QSMART-G3 260 |
| Inverter | 32x Fronius Symo 15.0-3-M 2x Fronius Symo 10.0-3-M |
| Commisioned | January 2016 |
| Annual yield | 565.85 MWh |
| CO2 saved/ year | 217 t |
| Optional: Special feature | Solar modules are used to provide shade for crops |
MORE INFORMATION
This special project was a collaborative effort that was undertaken together with the Slatina secondary school for agricultural engineers and the faculty of agriculture at the University of Osijek. The energy generated is primarily used for irrigating the fields as well as powering the machinery used to plant orga­nic vegetable crops. One special feature of the system is that the roughly 6000 m² of solar modules provides the perfect protection from the sun for crops that prefer shadier locations, meaning that the site is being used as efficiently as possible.
"Both the inspiration and the design work came from Work-ing d.o.o. The Fronius inverters with two MPP inputs proved to be the perfect choice," explains the owner of Work-ing d.o.o, Luka Predragović.
"This an example of an innovative project that is not only unique in Croatia, but in the entire EU too. A combination of solar energy, agricultural production and cooperation between scientific institutions has allowed a certain amount of income to be generated for the community of Virovitica-Podravina. It perfectly demonstrates what wonders can be achieved if you have a bit of creativity and passion," underscores the local council leader Tomislav Tolušić.