20 kW PV system brings clean solar power to a family home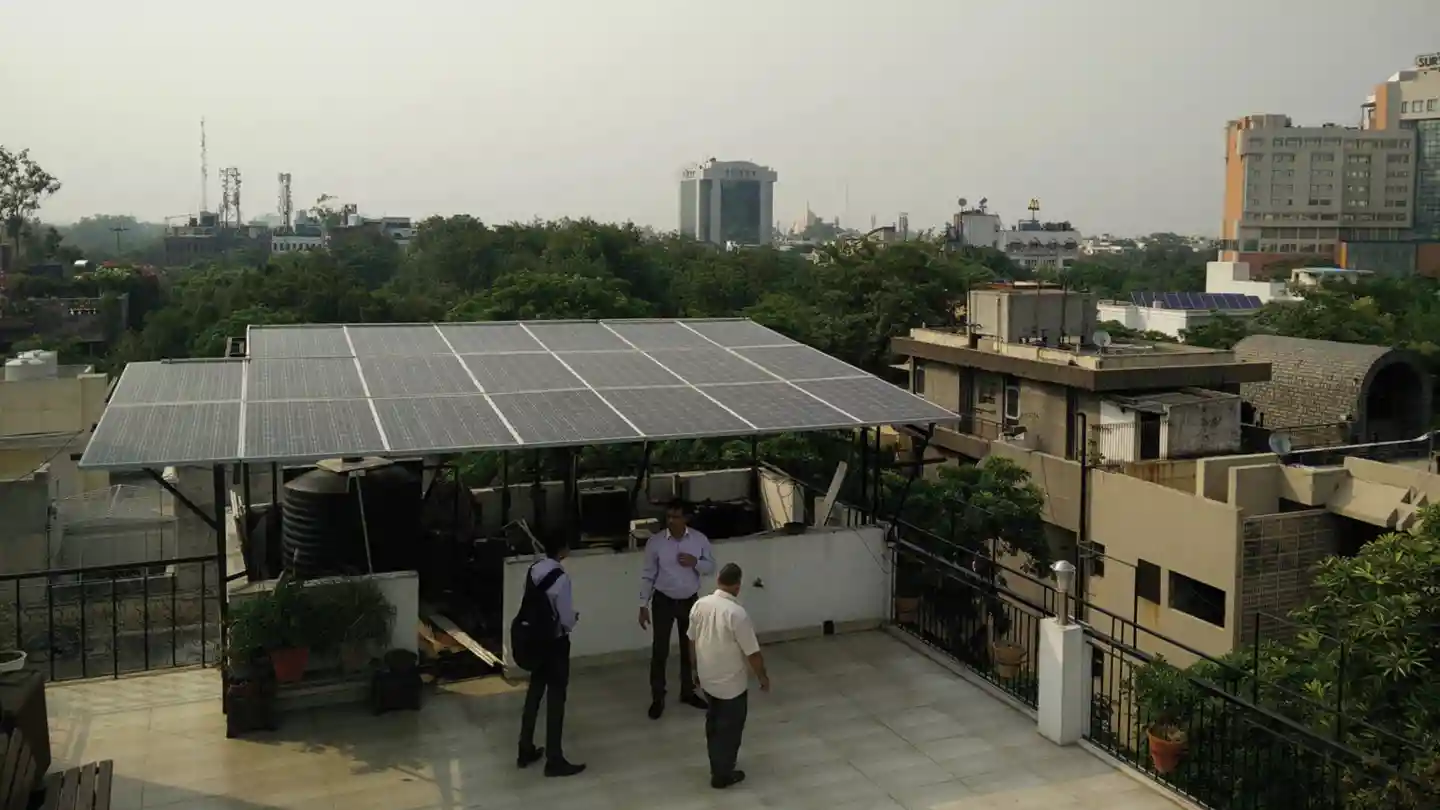 | | |
| --- | --- |
| Size of installation | 20 kWp |
| Purpose, system type | Roof mounted system |
| Inverter | 1 Fronius Symo 20.0-3-M |
| Commissioned | May 2015 |
| Annual yield | Approx. 32,500 kWh |
| Special feature | Very hot climate, self-consumption system |
MORE INFORMATION
The self-consumption market in India is still relatively untapped. However, there is at least one household in New Delhi which has already reduced theamount of energy it must purchase thanks to self-generated PV energy. A considerableamount of the energy required by the occupants is covered by solarpower. Any excess PV yields are then credited using a net metering system,which makes this PV system one of India's largest to feature net metering.
The system installer, Surindar Ahuja from Medors Biotech, explains: "The Fronius Solar.web online platform helps us monitor the performance of the systemand also increases the customer's awareness of the energy generated." Thisis made possible by the energy management relay built into the Fronius Symoinverter, which helps optimise self-consumption of the energy generated bythe system. If an energy meter is also connected to the inverter, energy consumptiondata can be displayed on Fronius Solar.web.
"We have been a Fronius Service Partner for a while now. We like the highquality of the products and the SnapINverter technology makes installation andmaintenance extremely easy, saving us time and money," adds Surindar Ahuja.