Impressive 1 MWp roof-top system in hot and humid temperatures
12/10/2018 / Vietnam, Bai Dai
Keeping a cool head - with Active Cooling Technology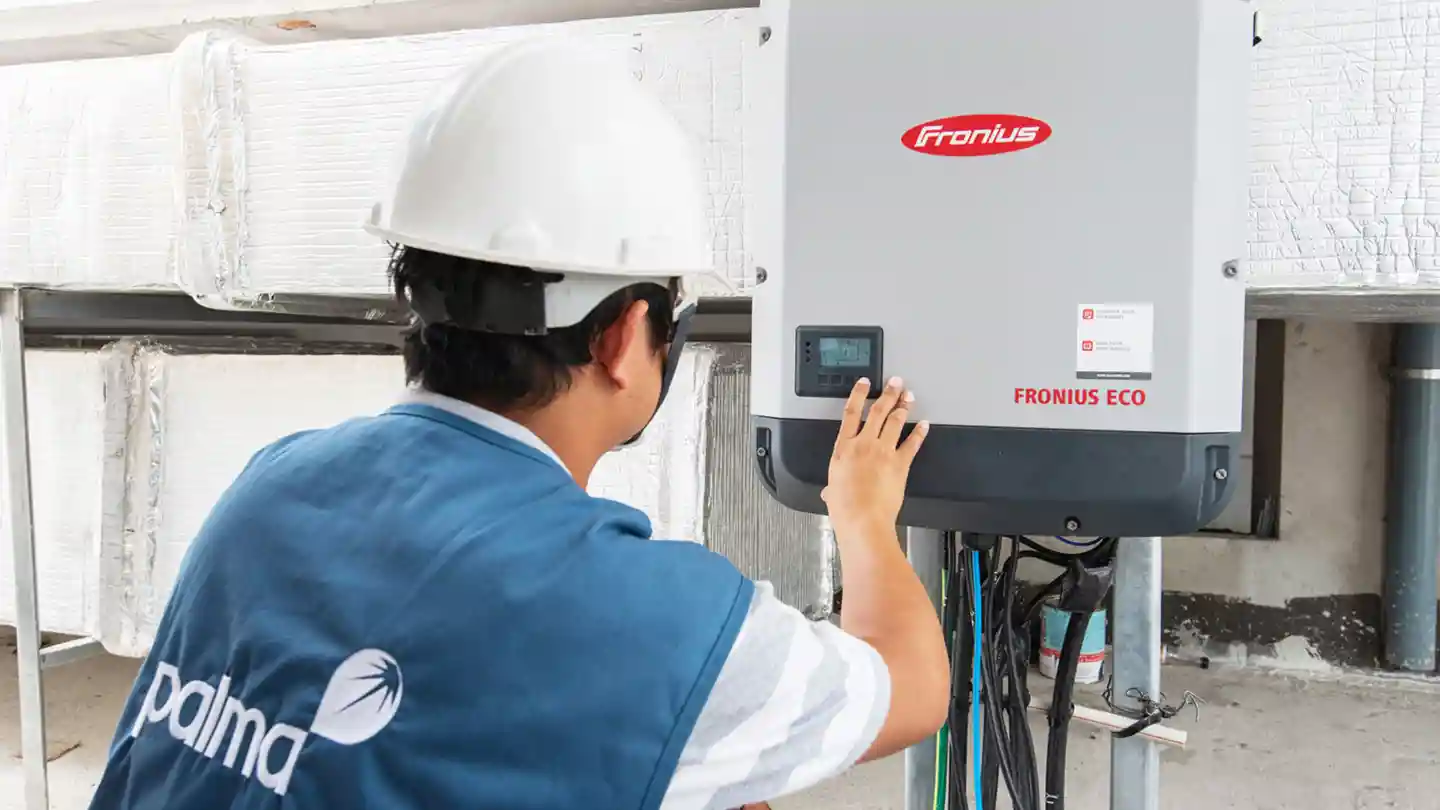 Humidity and hot temperatures are a fact of life in the Khanh Hoa region along Vietnam's eastern seaboard. The choice of inverter is therefore extremely important, as the heat will have a direct impact on the performance of the device. Fortunately, the Palma Vietnam Investment Joint Stock Company opted to install a Fronius inverter in their 1 MWp system.
Fronius inverters are equipped with Active Cooling Technology – an intelligent cooling system with temperature-controlled fans that keep the inside of the unit cool. This ensures that even high ambient temperatures do not have a negative impact on the service life of the inverter. In addition, this technology has a positive effect on the derating behavior – and therefore yields – of our inverters.
The customer is also delighted with the Fronius Solar.web online tool: "With Fronius Solar.web, we can easily monitor and check the PV system both from a PC and the app."
Did you know?
A temperature increase of 10°C halves the service life of the power electronics. So we've taken action: Fronius inverters are equipped with Active Cooling Technology, which cools the sensitive power electronics and extends the service life of the inverter.
The system is split into one roof-top installation at the clubhouse and 91 roof-top installations at individual villas
Size of installation

1.051 MWp

System type

Roof-top installation

Inverters

91 Fronius Symo 8.2-3-M

10 Fronius Eco 27.0-3-S

Commissioned

October 2018
The system is oriented towards east and west. Although the Fronius Eco offers only one MPP tracker it is efficient to use it for this system. Detailed explanations can be found in the technical article at Downloads.