Austria
The largest field installation in Austria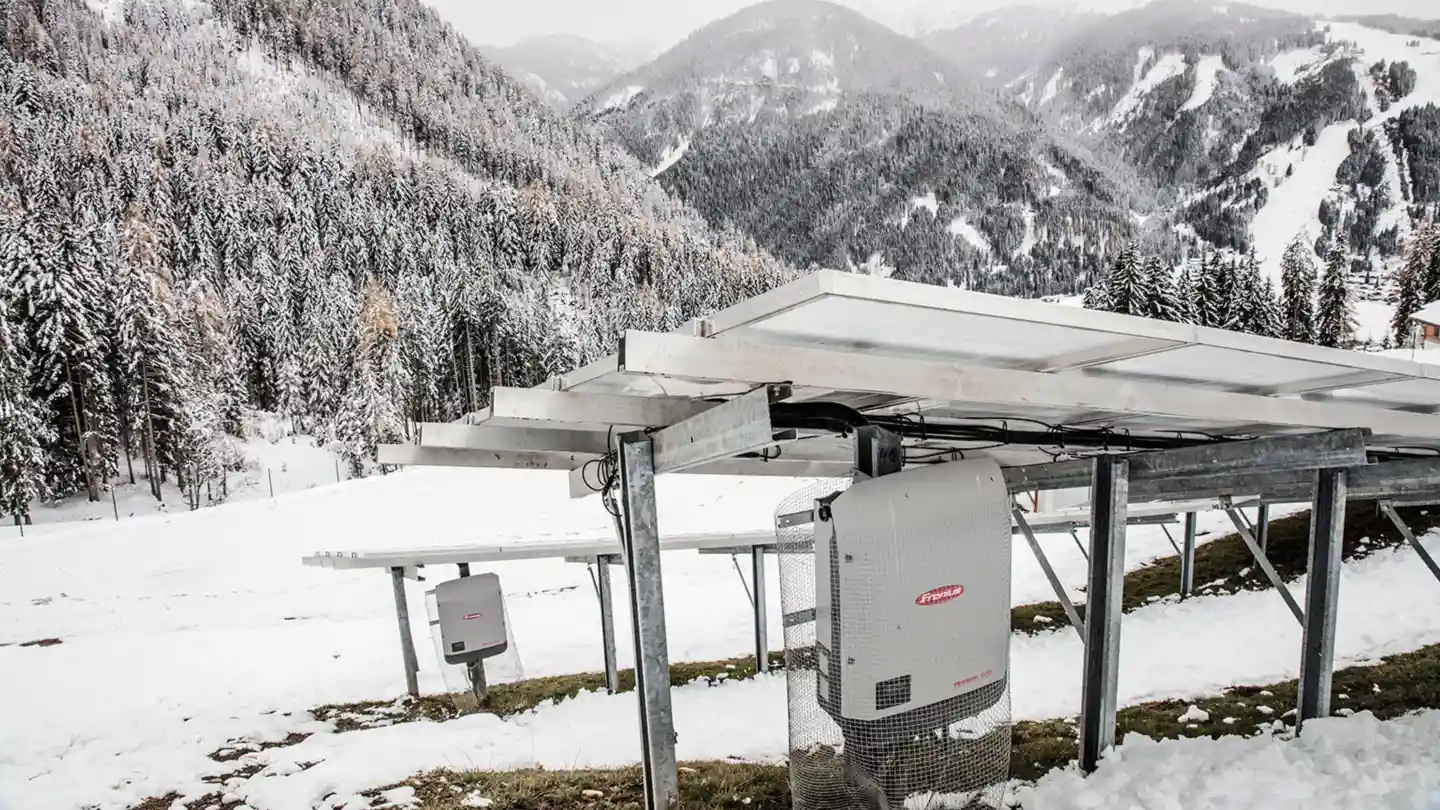 / With an output of 3.15 MWp, the PV power plant in Flachau is currently Austria's largest field installation. The system is south-facing and lies at 1,200 metres above sea level in a meadow grazed by sheep.
/ The substructure consists of piles that have been driven two metres into the ground. By adopting this method, the use of concrete could be avoided, and no soil sealing has occurred. "We are also making a significant contribution towards adding regional value, as we have only used Austrian components to build the system," explains the farmer. The substructure came from Lower Austria, the panels from Carinthia, and the inverters from Upper Austria.
/ A 1.4-kilometre underground cable directs the PV energy into the valley and feeds it into Flachau's local grid. The electricity generated by the PV system almost fully covers the energy requirements of the Flachau community.