Austria
Maximum yields even with unusual module orientations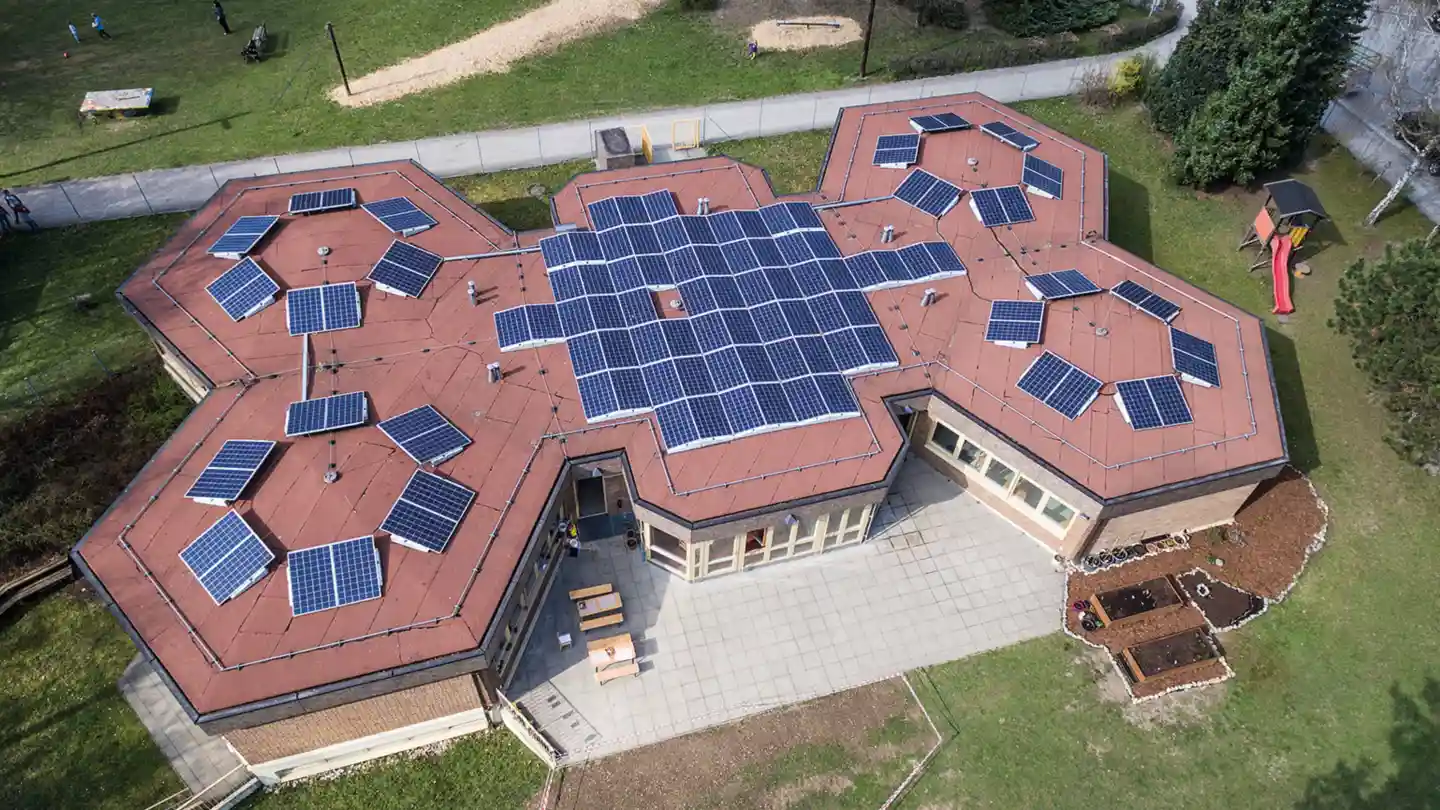 / For a while now St. Stefan's Church in Wels has not only been receiving guidance from above, but energy as well. A system installed on various roofs provides clean solar power that covers a significant part of the church's energy requirements.
/ A special feature of the site is the system mounted on the roof of the kindergarten attached to the church. The system impresses with its unusual module orientation. Eight different orientations have been implemented using only one inverter. This was made possible by combining the module-integrated electronics from Maxim Integrated with the perfectly synchronised inverter technology from Fronius.
/ "The photovoltaic system on the roof of the kindergarten was not only challenging architecturally, but also in terms of connecting (stringing together) the solar modules. After all, it consists of eight different orientations, all connected to one MPPT. This adds another dimension to the applications of our SuperFlex Design," explains David Hanek, product manager at Fronius International.
System data

System size

120 kWp

System type

Roof-mounted
Module type
Different module types in various orientations

Inverters

3 Fronius Symo 10.0-3-M; 1 Fronius Symo 15.0-3-M; 1 Fronius Symo 20.0-3-M; 2 Fronius Eco 27.0-3-S

Commissioned

2017

Special feature

Eight different module orientations on one roof – made possible by the module-integrated electronics from Maxim Integrated in combination with Fronius technology