Ireland
Energy savings for busy commercial business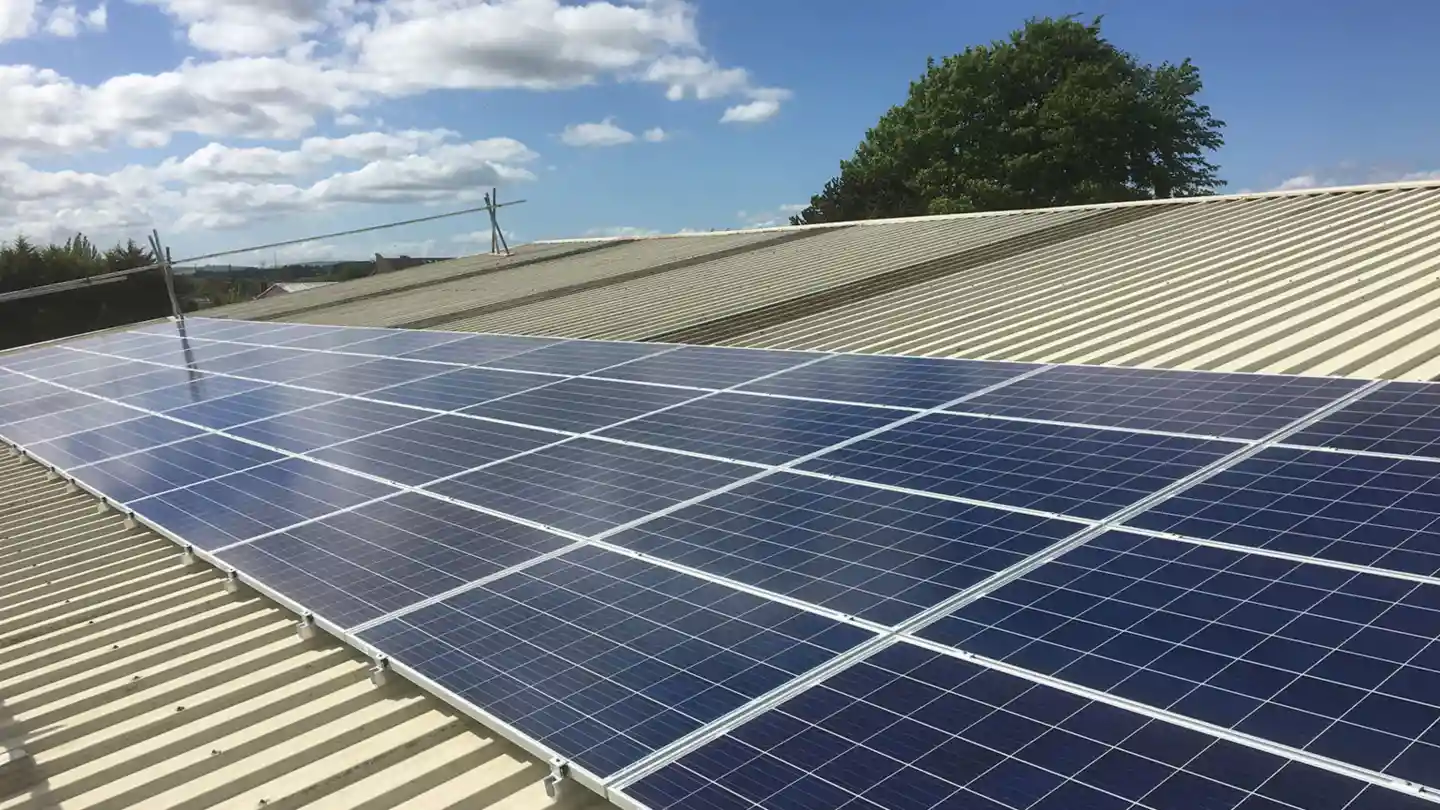 / For a busy electrical wholesaler open daylight hours and using a lot of electricity for lighting, display units, POS systems and more, solar energy is an ideal match. To combat increasing energy bills, the Rexel branch of Kellihers Electrical in Cork decided to install a photovoltaic system on their premises.
/ Fronius Service Partners, PV Generation, installed a Fronius Symo 10.0-3-M, complete with a Fronius Smart Meter on this 11 kWp system, giving the Branch Manager full insight into the systems energy production, consumption and savings.
/ The inverter is displayed in the branch show room and is connected to Fronius Solar.TV. Customers of Kellihers Electrical can now see real time and historical system values.
/ "We were delighted to work with Kellihers Electrical on this job, a brilliant roof for solar PV – and it should help raise the profile of solar PV in Cork" comment Martin Desmond and Joe Garvin, Directors of PV Generation.
| Installation data | |
| --- | --- |
| Size of installation | 11 kWp |
| Purpose, system type | Roof-top installation |
| Module type and area | 48x Trina Solar 270w Polycrystalline panels covering 80 m2 |
| Inverter | 1 Fronius Symo 10.0-3-M |
| Commissioned | June 2017 |
| Annual yield | Approx. 11,000 kWh |
| CO2 saved/ year | Approx. 5 tonnes |
| Special feature | Fronius Solar.TV and public display of inverter |