ELEKTROMOBILITEIT VOOR BEDRIJVEN
27-8-2019
Intelligente planning voor een toekomstbestendig wagenparkbeheer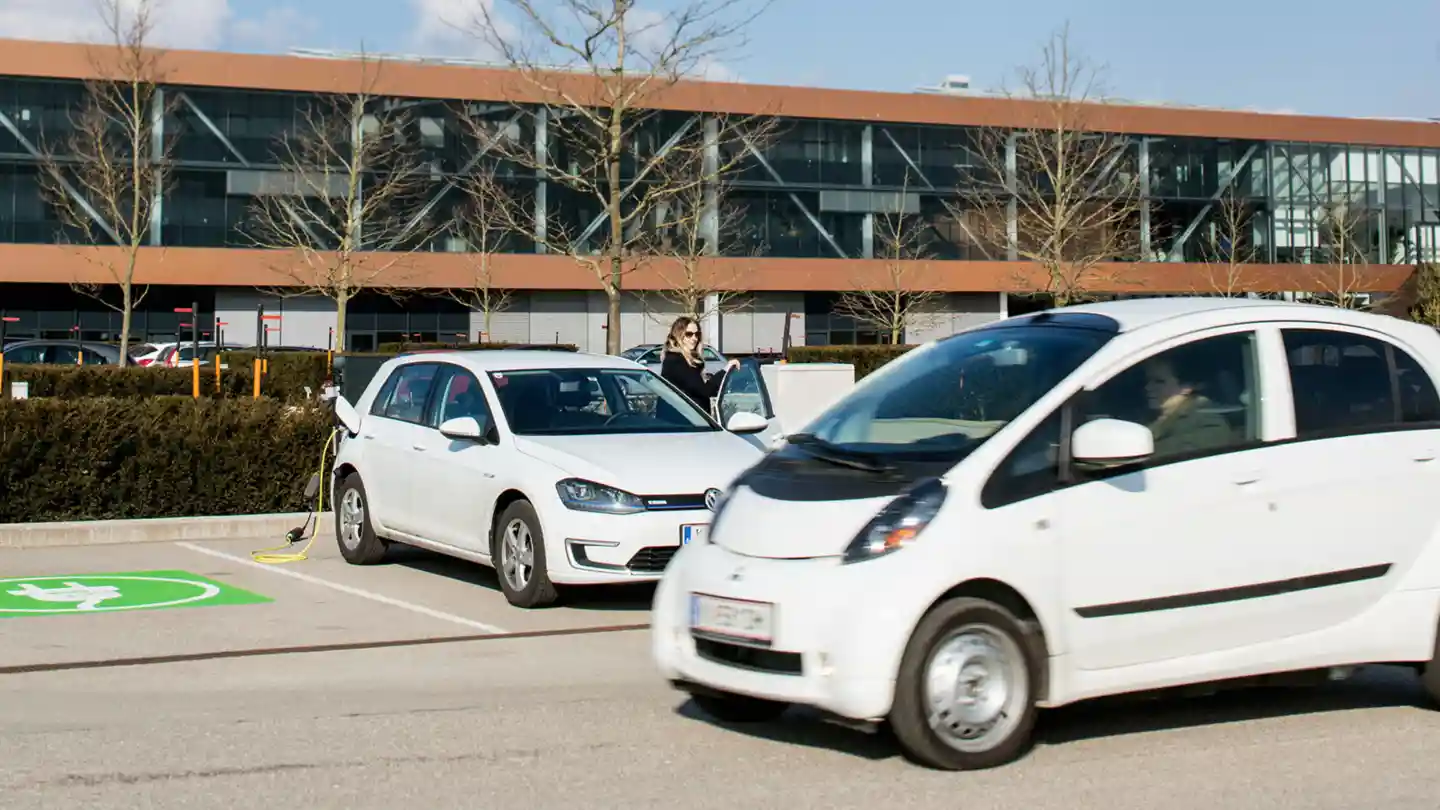 Niet overhaast te werk gaan – dat is het motto bij het aanbrengen van een intelligente laadinfrastructuur voor bedrijven. Elektromobiliteit is al jaren in opkomst, maar voor bedrijven zijn er nog maar weinig goed doordachte concepten beschikbaar die praktisch en efficiënt toepasbaar zijn. In dit persbericht leest u meer over het belang van een doordacht mobiliteitsconcept – ook in een bedrijfsomgeving.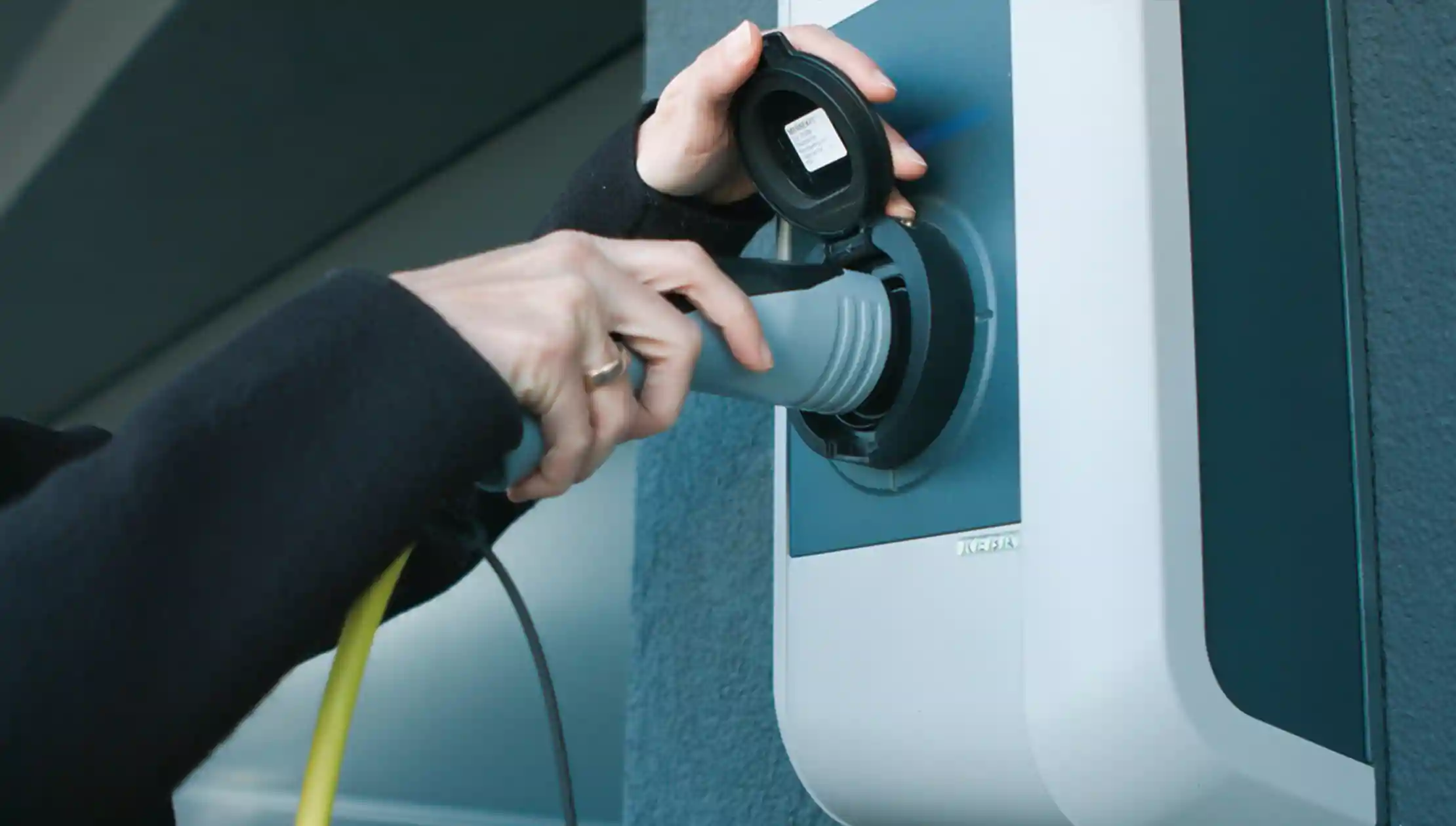 WAT KOMT EERST: PV-INSTALLATIE, ACCULAADSTATION OF WAGENPARK?
Bij bedrijven treffen we in 98% van de gevallen de volgende uitgangssituatie aan. Eerst investeert een bedrijf in een grote PV-installatie. Als stap twee overweegt men investeringen in een acculaadstation, omdat elektrische auto's aan belang winnen binnen het wagenpark.
Bij deze gang van zaken stuiten we vaak op het volgende probleem: alle medewerkers beginnen 's ochtends bij aankomst vrijwel tegelijkertijd met het opladen van hun elektrische auto's. Deze piek in de elektriciteitsbehoefte kan een veiligheidsuitschakeling in de lokale infrastructuur veroorzaken en extra kosten voor netverbruik met zich meebrengen. Ook wordt er vaak onvoldoende geanticipeerd op de geleidelijke toename van het aantal elektrische auto's, wat leidt tot aanzienlijke meerkosten bij de uitbreiding van de elektrische infrastructuur. Het bedrijf krijgt financieel zo het nodige te verduren: door mogelijke storingen in de infrastructuur, door een hoger netverbruik vanwege piekbelastingen en ten slotte door extra kosten bij de uitbreiding van de laadinfrastructuur.
Met een goed onderbouwde planning vooraf kunnen deze scenario's worden voorkomen.
DIT INZICHT DELEN WE GRAAG MET U, WANT WIJ WETEN UIT EIGEN ERVARING WAARMEE BEDRIJVEN BIJ DE AANLEG VAN ELEKTRISCHE LAADINFRASTRUCTUUR REKENING MOETEN HOUDEN
Bij Fronius zijn acculaadstations voor elektrische auto's bekend terrein. Al sinds enkele jaren laden medewerkers en klanten overal ter wereld hun auto's op met elektriciteit uit PV-installaties van Fronius. Ook in ons eigen wagenpark zijn veel auto's met verbrandingsmotor al vervangen door elektrische auto's. Wij hebben al 60 slimme acculaadstations opgeleverd en inmiddels voorzien we met onze zonne-energie jaarlijks in zes miljoen autokilometers. Daarom beschikken we over uitgebreide knowhow voor de integratie van elektromobiliteit in PV-installaties.

PLANNING IS ALLES BIJ ELEKTROMOBILITEIT
Michael Schubert, mobiliteitsexpert bij Fronius, deelt zijn ervaringen: "Voor bedrijven raden wij echt aan om voldoende tijd te investeren in de planning van een PV-installatie met geïntegreerde mobiliteit. Plannen betekent hierbij vooral dat de specifieke eisen van het wagenpark worden meegenomen, en dus is een goede wagenparkanalyse onontbeerlijk. Daarbij komt de vraag of er voor medewerkers en klanten een laadvoorziening moet worden aangeboden. En er volgen enkele organisatorische vraagstukken rond de authenticatie, rapportage en facturering van de laadprocessen. Ten slotte wordt de toekomstbestendige infrastructuur daadwerkelijk ontworpen en aangelegd. Een professioneel energiebeheersysteem is hierbij de sleutel tot succes."
De reden hiervoor kan eenvoudig worden uitgelegd met een voorbeeld:
Werknemers brengen dagelijks meerdere uren door op de werkplek – voor hen is het meestal niet van belang hoe lang het laden van hun auto duurt. Ze willen vooral dat hun auto aan het einde van de werkdag voldoende is opgeladen. De situatie is anders bij poolauto's, die op elk moment van de dag volledig geladen moeten zijn. Qua energieverdeling is het dus efficiënter om de voertuigen van verschillende gebruikersgroepen op verschillende snelheden en tijdstippen te laden. Daar komt intelligent energiebeheer bij kijken. Met een doordachte planning kunnen al tijdens de installatie kosten worden bespaard.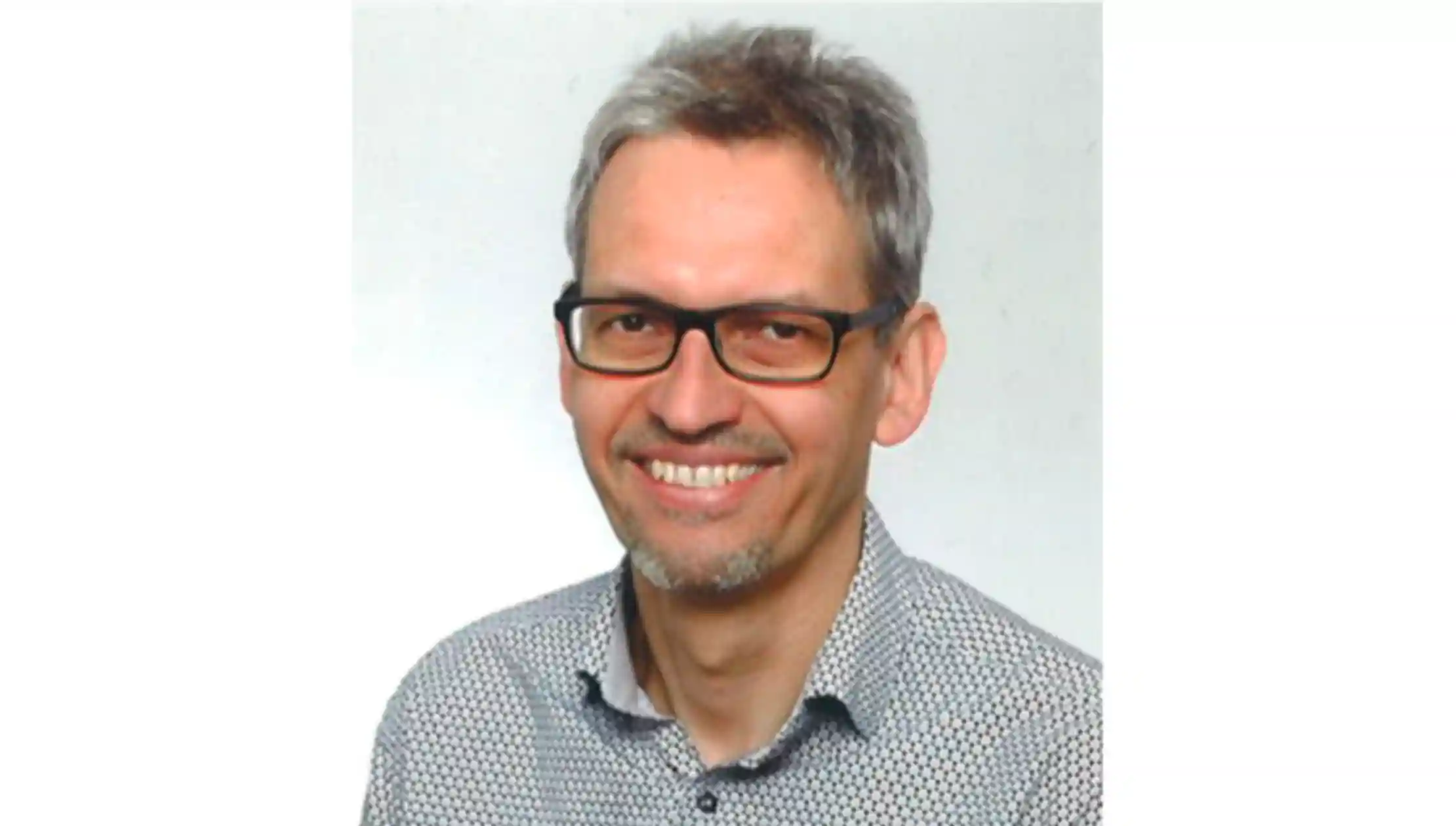 "Iets meer tijd investeren in de planning betaalt zich zeker terug. Als niet alle auto's tegelijkertijd hoeven op te laden, kunnen er bijvoorbeeld dunnere kabels en geoptimaliseerde verdeelkasten worden gebruikt", licht Michael Schubert toe.
"Het is zeker geen energieprobleem", verzekert Michael Schubert, waarmee bij bedoelt dat er voor elektromobiliteit voldoende duurzame energie beschikbaar is. Het is duidelijk dat steeds meer mensen zullen overstappen op elektrische auto's. "Een grotere uitdaging zijn de vermogenspieken binnen korte periodes, zowel lokaal als in het openbare net. Door toekomstige ontwikkelingen ruim van tevoren te anticiperen en te plannen, kan dit probleem optimaal worden getackeld. De inverter groeit zo uit tot een centrale schakeleenheid in het energiesysteem van het bedrijf."