Italy
Poultry farm with 240 kWp roof-mounted system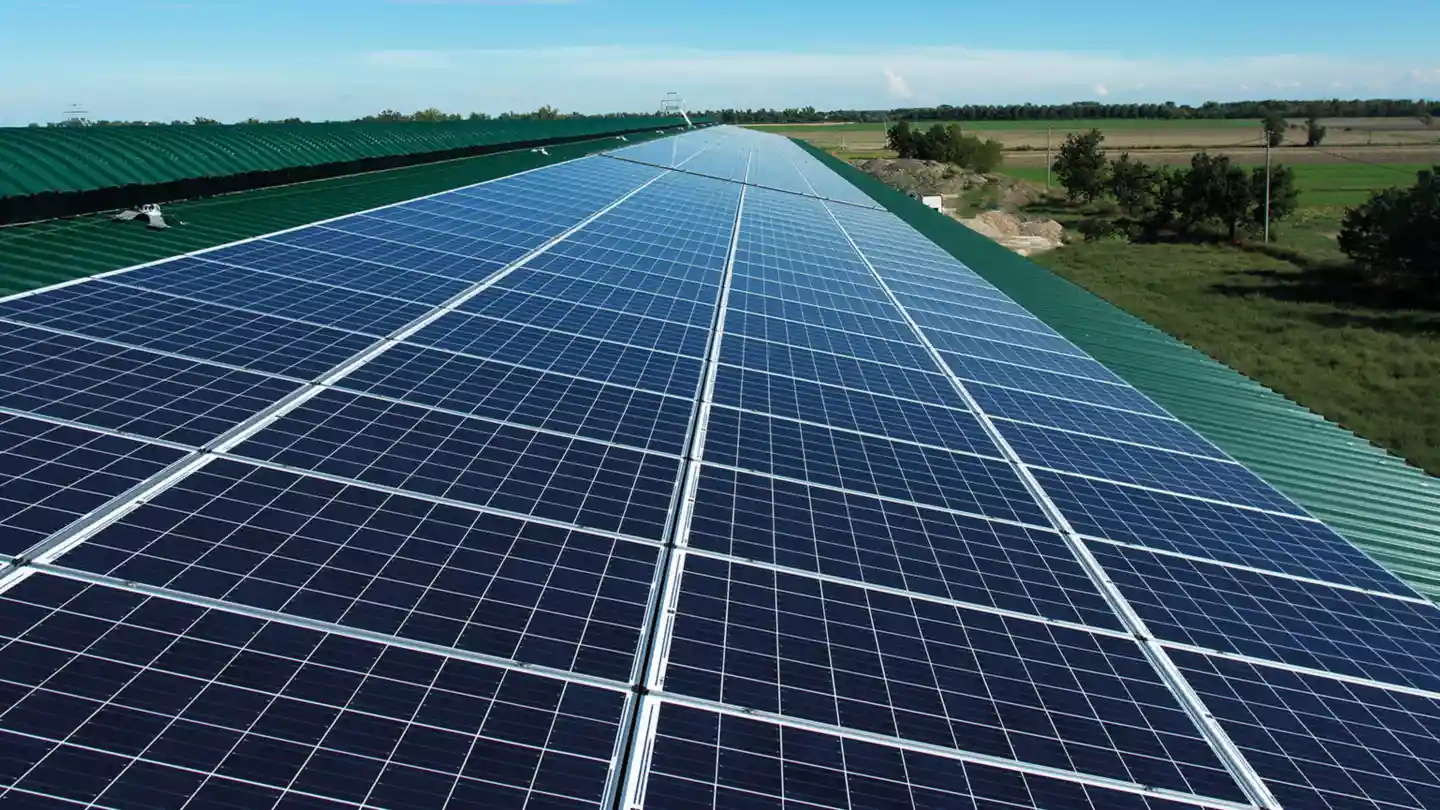 The Campana Piccola poultry farm in the district of Trecasali (Parma) has commissioned the construction of a 240 kWp photovoltaic system in order to improve the ecological footprint of the business. The system has already been rated highly in accordance with the requirements of the Italian AIA (integrated environmental permit).
The planning and installation of the photovoltaic system was carried out by Biosolar S.r.l., a Fronius Service Partner: "Installing the Fronius inverters was extremely quick and easy: the SnapIN mounting system is very convenient and above all functional, as it makes the installation phase as well as maintenance significantly easier."
"In light of the customer's request for reliable electricity generation from renewable energy, we decided to install Fronius inverters. These are definitely the right products for us and, as a Fronius Service Partner, we can provide on-site customer service and support on behalf of Fronius Italy."
In addition to the Fronius Eco inverters, which are ideal for new industrial systems thanks to the 25 kW and 27 kW sizes, temperature and insolation sensors have also been installed.
| Installation data | |
| --- | --- |
| Size of installation | 239.2 kWp |
| System-type | Roof-top installation |
| Inverters | 10 Fronius Eco 27.0-3-S |
| Annual yield | 263 MWh |
| Further products | Fronius Sensor Box, temperature and insolation sensors |
| Special feature | 80% self consumption |