Finland
Flinkenberg Oy as a major producer and user of renewable energy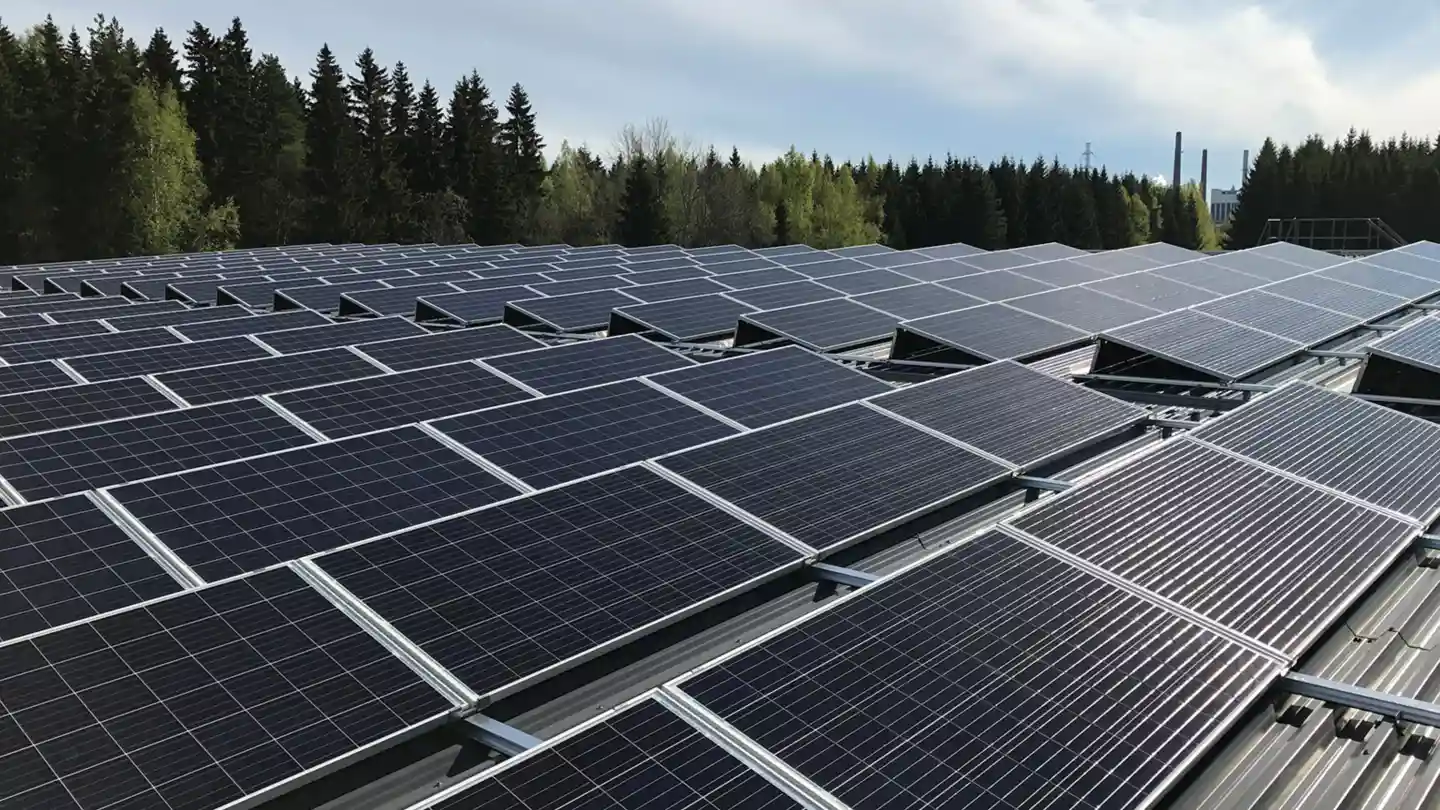 Flinkenberg Oy, based in the south of Finland, has been active in the steel, energy, chemical and components industries for almost a century. Reliability is, naturally, an important part of their everyday ethos and this plays a major role when it comes to selecting business partners. It should therefore come as no surprise that Flinkenberg Oy opted for technology from Fronius to be installed in a 160-kWp PV system on the roof of their premises. "The system consists of six Fronius Eco 27.0 inverters and we can safely say that the installation was quick and easy," reports Christian Lignell from Flinkenberg Oy.
Flinkenberg Oy uses the majority of the energy it produces for its own purposes – either for production or for the Steel Service Centre. "We are constantly working to reduce our carbon footprint. We have taken another huge step in that direction by installing this roof-mounted system. We also implore our clients and business partners not to ignore climate change, but to work positively and proactively to try and counter it."
As a premium provider with high standards of quality, Green Energy Finland was responsible for the planning and installation of the system. Flinkenberg Oy relies on Green Energy Finland's GEF VisionTM visualisation program to monitor their system.
| Installation data | |
| --- | --- |
| Size of installation | 160 kWp |
| System type | Roof-top installation |
| Inverters | 6 Fronius Eco 27.0-3-S |
| Commissioned | June 2017 |
| Annual yield | Approx. 134,000 kWh |