Combustion engines versus electric drives
Compared to alternatives with internal combustion engines, electrically-powered forklift trucks offer a whole host of benefits. They can be flexibly used both indoors and outdoors, are extremely low maintenance and reduce noise pollution considerably. In addition, they help companies to comply with increasingly stringent environmental protection regulations as they do not produce any exhaust emissions. Forklift truck manufacturers are offering more and more battery-powered models, even in the case of large forklift trucks with a load capacity of between five and eight tonnes.
Electric drives are more economical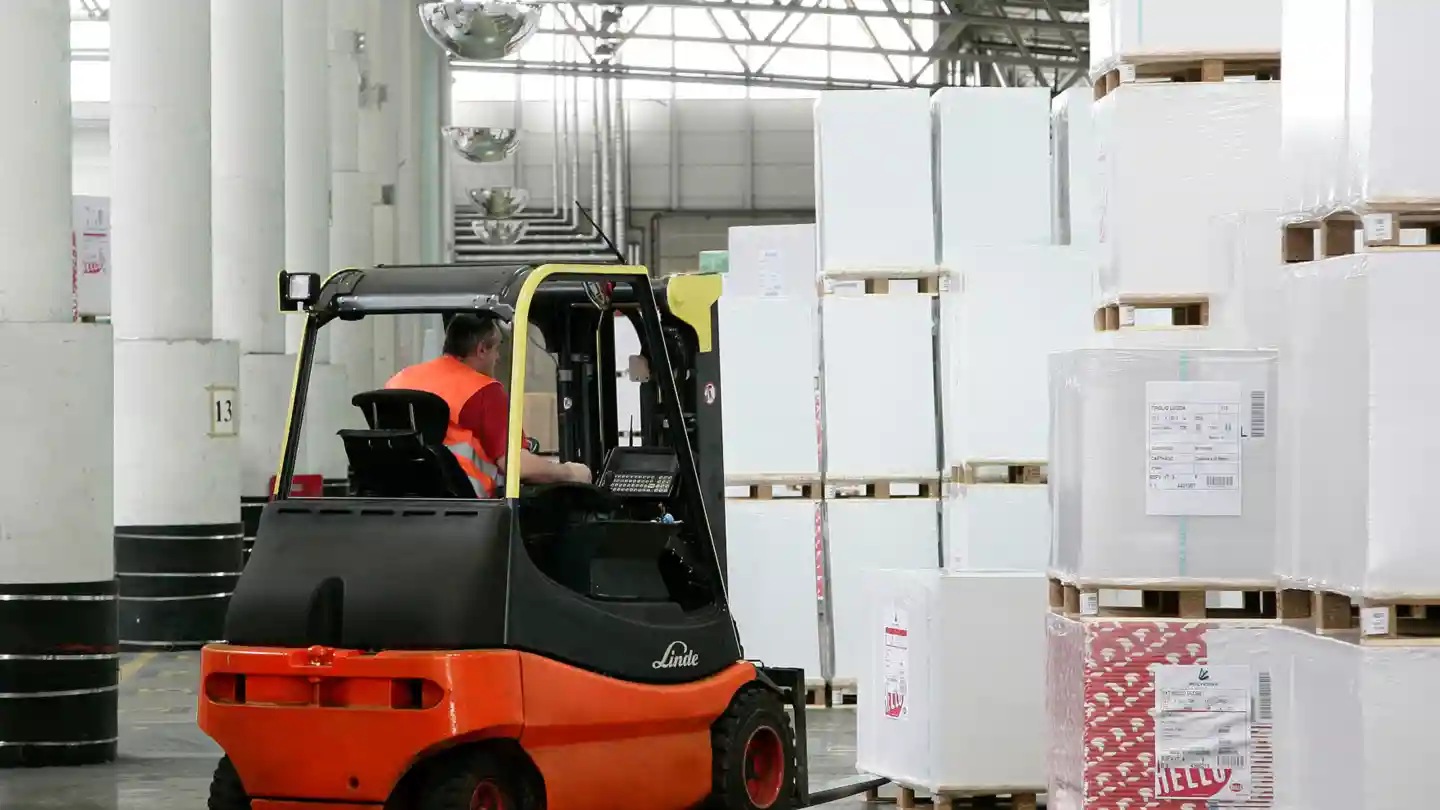 Efficiency and cost effectiveness are key criteria in choosing battery-powered forklift truck systems. In order to keep the total operating costs (total cost of ownership, TCO) as low as possible, users must consider and analyse the three-part system - consisting of forklift truck, battery and battery charging system - as a whole. The right battery charging technology can play an important role in making forklift truck systems more economical, irrespective of whether the fleet in use has been purchased or leased.
Although battery life and maintenance costs are important factors when purchasing forklift trucks, they are irrelevant for customers with a full-service leasing contract. This is not the case for energy consumption and CO2 emissions, however: these are a concern for all users and can generate significant costs. Selectiva charging systems from Fronius with the new Ri charging process offer a clear advantage. This charging process does not follow a fixed characteristic; instead it adapts according to the age, temperature and state of charge of the individual battery. Overcharging – which causes high energy losses and harmful battery warming – can thus be reduced to a minimum.
As far as the user is concerned, this system delivers two significant advantages: it increases energy efficiency during charging - thereby reducing energy costs and CO2 emissions - and it extends the service life of the battery, both of which help to optimise the TCO for the entire forklift truck system.