Standards-compliant charging stations
and rooms
Charging stations and rooms must comply with numerous standards and regulations: a dry, frost-free and cool environment is equally as important as sufficient ventilation and fire and explosion protection measures.
Safe battery charging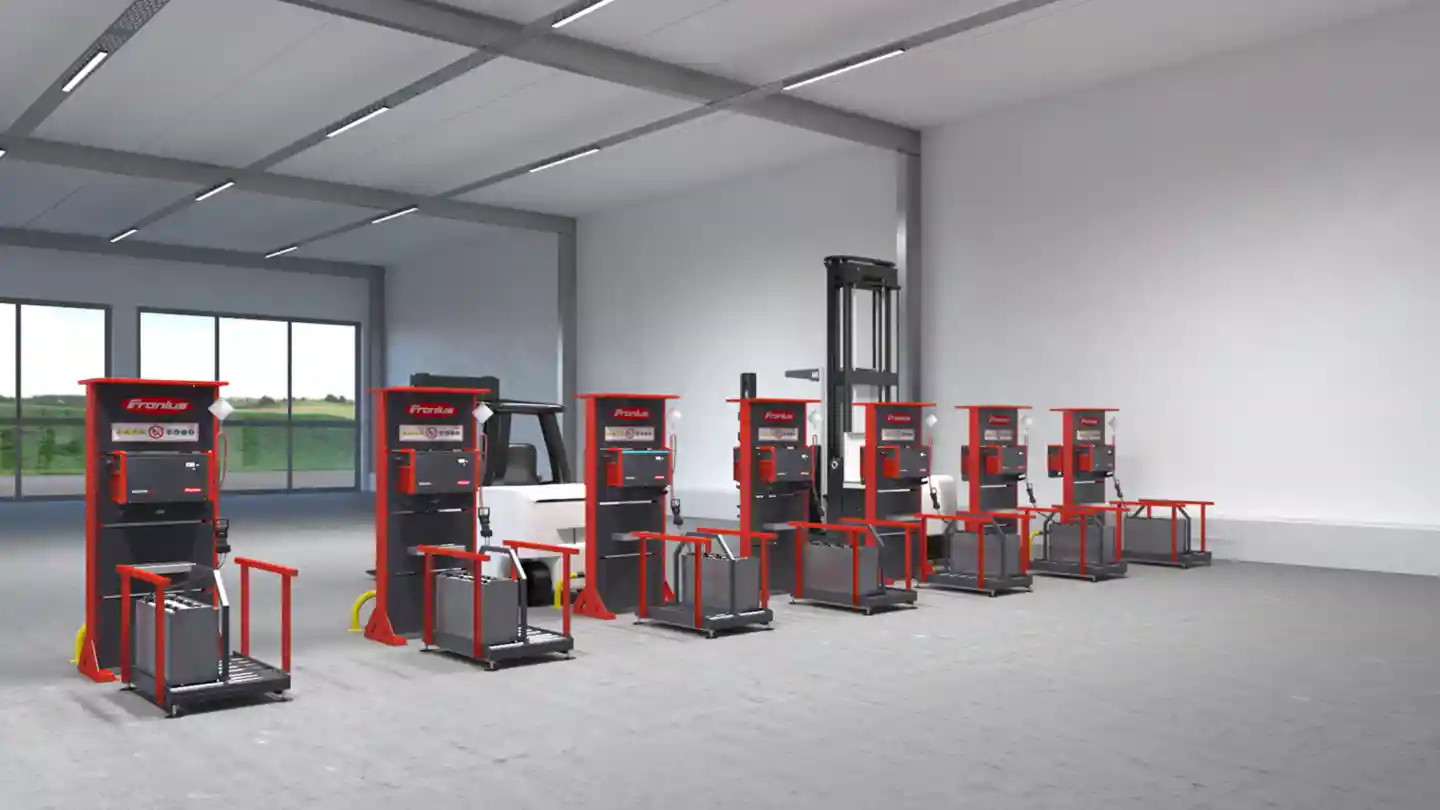 The minimum distances between the individual charging locations and battery charging systems must be observed, and a safe distance must be kept from storage areas at risk from fire or explosion. Notices and safety symbols must also be used, such as information, warning and prohibition signs. However, all this presents huge challenges for forklift truck operators, as they are not always aware of all these standards and regulations and often lack the know-how required for implementation at a practical level.
Fronius is highly skilled in equipping standards-compliant battery charging rooms and stations. The specialist in battery charging technology supports its customers right from the planning phase and ensures that the systems meet all the necessary requirements, including fire and explosion protection or occupational health and safety. In addition, Fronius offers a comprehensive product portfolio for adapting battery charging rooms and stations to individual circumstances and requirements, including charging modules in various sizes, safety and maintenance modules and changeover stations.

As a specialist in battery charging technology, we plan your entire battery charging installation on a customer-specific basis.
Find out more
Benefit from our customised solutions

Fronius offers a customised, full-service package of maintenance, servicing, safety, regulation and cleaning options for all aspects of charging traction batteries.
Find out more