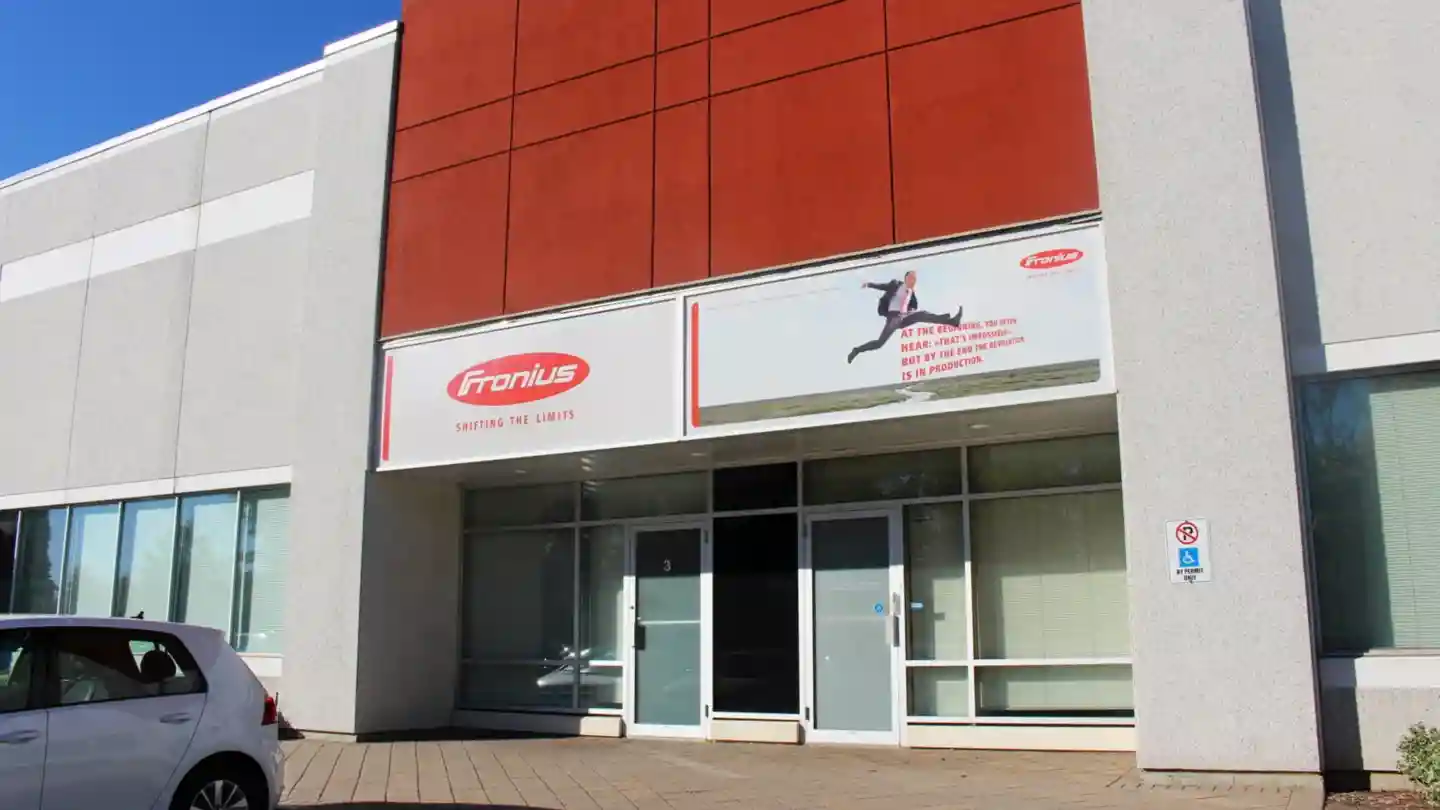 Froni-who?
"Fronius – that's an odd name, what does it mean?"
That's a good question, thanks for asking. It's the most common question we get asked when we meet new people on the road. It's our Austrian founder's last name, his full name was Guenter Fronius. It's pronounced FRON- EE-US.
Company history says he was a character – a tinkerer who thought it was ridiculous that people in the early days of automobile ownership would just throw out car batteries after they drained. He thought there must be a way to re-charge batteries for continued use. So he developed a car battery charging system and started booting cars across the region. In the 1950s, he expanded into welding systems. He invented early DC-powered welders from recycled electronics and later, the first transistor-switching welding power source, inspired by the compact transistor radios he saw on a business trip to Japan.
The concepts of constant innovation, the drive to find a better way and to save resources is still an integral part of our identity today. We continue to manufacture welding and battery charging systems. Our environmental consciousness inspired the second generation of Fronius entrepreneurs to launch a Solar Energy Business Unit in 1992.
Fronius today
Guenter Fronius founded Fronius International GmbH in Pettenbach, Austria back in 1945. Today, there are eight sales, service and manufacturing sites spread out across Austria. In the early 1990s Fronius International decided to expand internationally and begin global exportation of their products. We now have over 5,440 employees working at 34 international subsidiaries. Fronius remains a family-owned private company, with third-generation family members Elisabeth Engelbrechtsmüller-Strauß, Klaus Fronius and Brigitte Strauss leading our six-person board of directors.
Fronius Canada was established on October 31, 2007 in Mississauga, Ontario with the formation of the welding Business Unit. The Solar Energy Business Unit was added in 2010 when Ontario passed the Green Energy Act, creating the first stable PV market in Canada. Our Canadian office has more than 35 staff and interns working for both Business Units, and boasts a 22,000 square foot warehouse, training facility, welding lab and repair facility. In keeping with our corporate value of sustainability, we commissioned our 5 kW AC rooftop, net metered PV system in September 2012. It reduces our electricity bill by generating energy for the facility during peak demand hours. You see how much electricity our PV system is making in real time here.