THE QUICKEST WAY TO FIND YOUR SOLUTION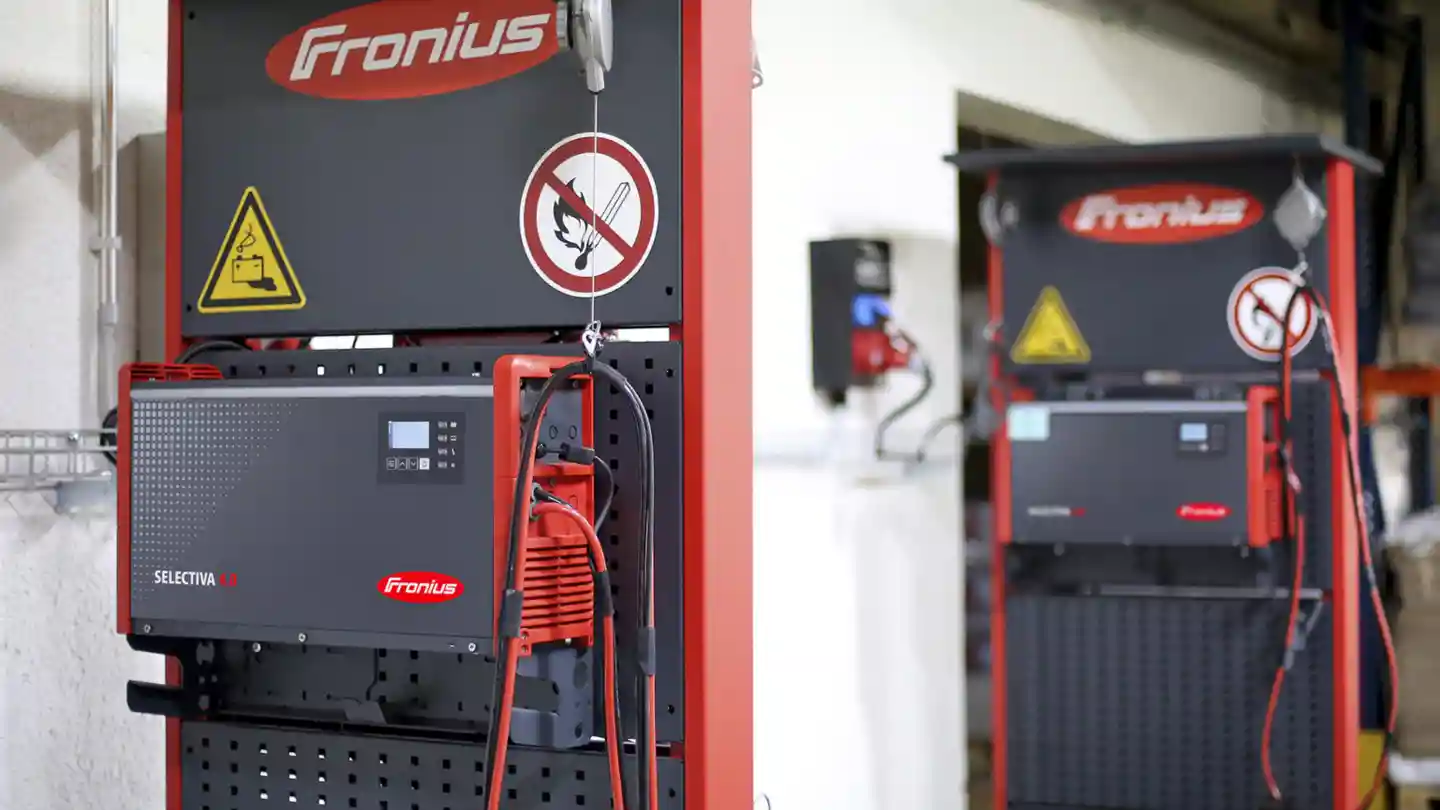 Perfect Charging
Perfect Charging is the oldest of the three Fronius Business Units. Since we were founded in 1945, we have been working with battery charging technology as we develop battery charging systems for starter and traction batteries. The innovative range of products and services from the Perfect Charging Business Unit allows us to deliver impressive levels of performance, efficiency, cost effectiveness and sustainability. Be it for the operation of electrically powered forklifts in intralogistics, or a reliable power supply for starter batteries of vehicles in production plants, showrooms and workshops: Fronius technology ensures maximum availability of your vehicles, significantly lowers operating costs and enables a longer service life for batteries in numerous applications.

Corona crisis
Dear Sir or Madam,
Dear customers,
In addition to the health risks, the coronavirus pandemic is also presenting an enormous economic challenge. At Fronius, we are committed to ensuring that the company remains operational. This is the only way that we can ensure our global customers can continue rely on our services and for us to guarantee that no jobs will be lost among our workforce.
Our sales and technical support teams will continue to be fully available to you via telephone and email. In addition, our Human Resources department will remain open. Service and repair work on your premises will be possible in urgent cases, however we will be subject to any national legislation imposed due to the corona crisis. All personal sales and consultation meetings as well as face-to-face training sessions are unfortunately suspended until further notice.
Many of our employees are currently working from home to help mitigate the spread of the pandemic. In those areas where this is unfortunately not possible, our workers are following strict safety and protection measures. The health and welfare of all our employees remains our highest priority. By adopting this package of measures, we hope to see through this difficult time with as little disruption as possible.
WORKING AT FRONIUS

"As I had always been interested in technology, I decided to join Fronius as an apprentice 27 years ago. For the past 15 years I have been part of the Technical Support team. I love my job as it allows me to combine my passion for technology with my interest in experiencing new cultures; I spend a lot of time travelling around Asia and Latin America. The job is also extremely varied and no two days are the same. I also appreciate the comprehensive training options that are open to every employee."
Careers at Fronius