Fronius UK returns to Robotics and Automation exhibition
08/08/2019 / Milton Keynes
After two successful years, Fronius UK's welding experts are returning to Robotics and Automation on 29th & 30th October.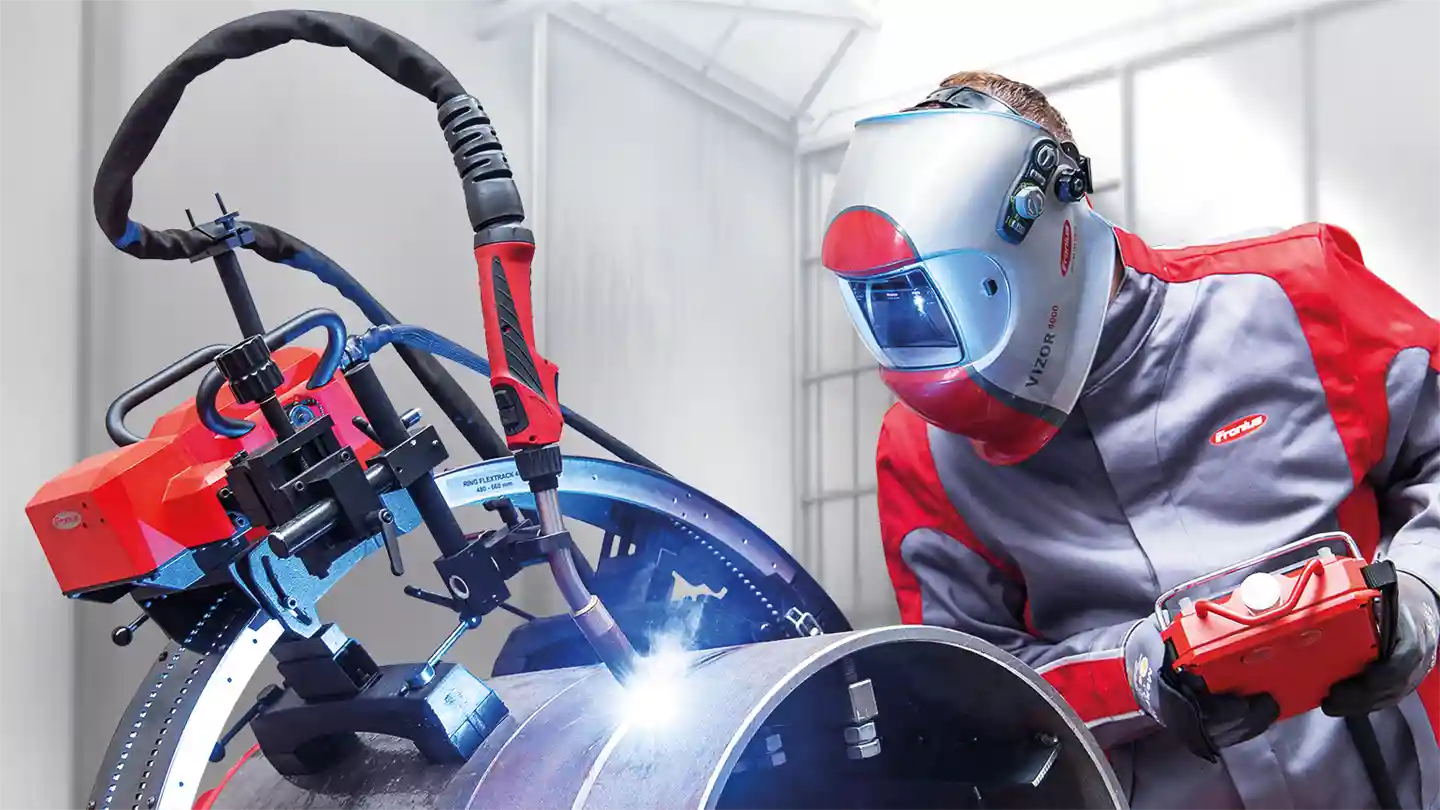 Welding solutions to improve production processes.
Fronius UK's welding experts are returning to Robotics and Automation on 29th & 30th October. Having grown since the first show back in 2017, the specialist trade show has moved to a larger venue, the Ricoh Arena, and brings together industry leading robotic and automation technologies that optimise operation processes.
The welding technology specialists at Fronius will be exposing their capabilities within the fields of welding automation and robotic welding. As a systems supplier, Fronius have been creating cost-effective, customer specific and complete solutions for mechanised arc welding for seventy years.
Mechanised welding systems for optimum welding results and maximum return on investment.
Fronius' welding automation experts will be on hand to talk about the extensive portfolio of products that range from welding carriages to cladding cells, orbital welding systems to complete turnkey solutions that result in outstanding welding results and significant competitive advantages when welding components. Visitors can also find out more about Fronius' new mechanised application for TIG welding called ArcTig. The process achieves a high level of efficiency, with faster welding speeds than conventional TIG welding, without compromising on the quality of the weld seam, reduceing the need for preparatory work and rework.
Robotic Welding for defined quality.
Industrial series production has its own rules: defined quality, defined process times, defined costs and in theory, boundless reproducibility. The robotic welding experts will be on hand to talk to visitors about Fronius' robotic welding and data management capabilities including the intelligent TPS/i welding power souce that, in conjunction with the Fronius SpeedNet data transfer, continuously analyses data which is sent back from the arc at over 10,000 times per second or the LaserHybrid welding process, which combines the advantages of MIG and laser-beam welding processes.
Documenting, visualising and analysing welding data are becoming increasingly important in many production operations. With the WeldCube data management system, Fronius is making it possible to record, analyse and evaluate welding data across multiple power sources. This helps the user to identify potential areas for optimisation in welding production lines.
To find out how Fronius can help you to dramatically increase the cost effectiveness of your production process, visit them at stand 222 of Robotics and Automation 2019 at Ricoh Arena, Coventry on the 29th and 30th October.