Battery charging technology for
automated guided vehicles and
automation solutions
The unstoppable march towards automation in the intralogistics industry continues apace. Automated guided vehicles (AGVs) are becoming increasingly popular in production lines, warehouses and distribution centres for making processes safe and efficient.
Solutions for automated guided vehicle systems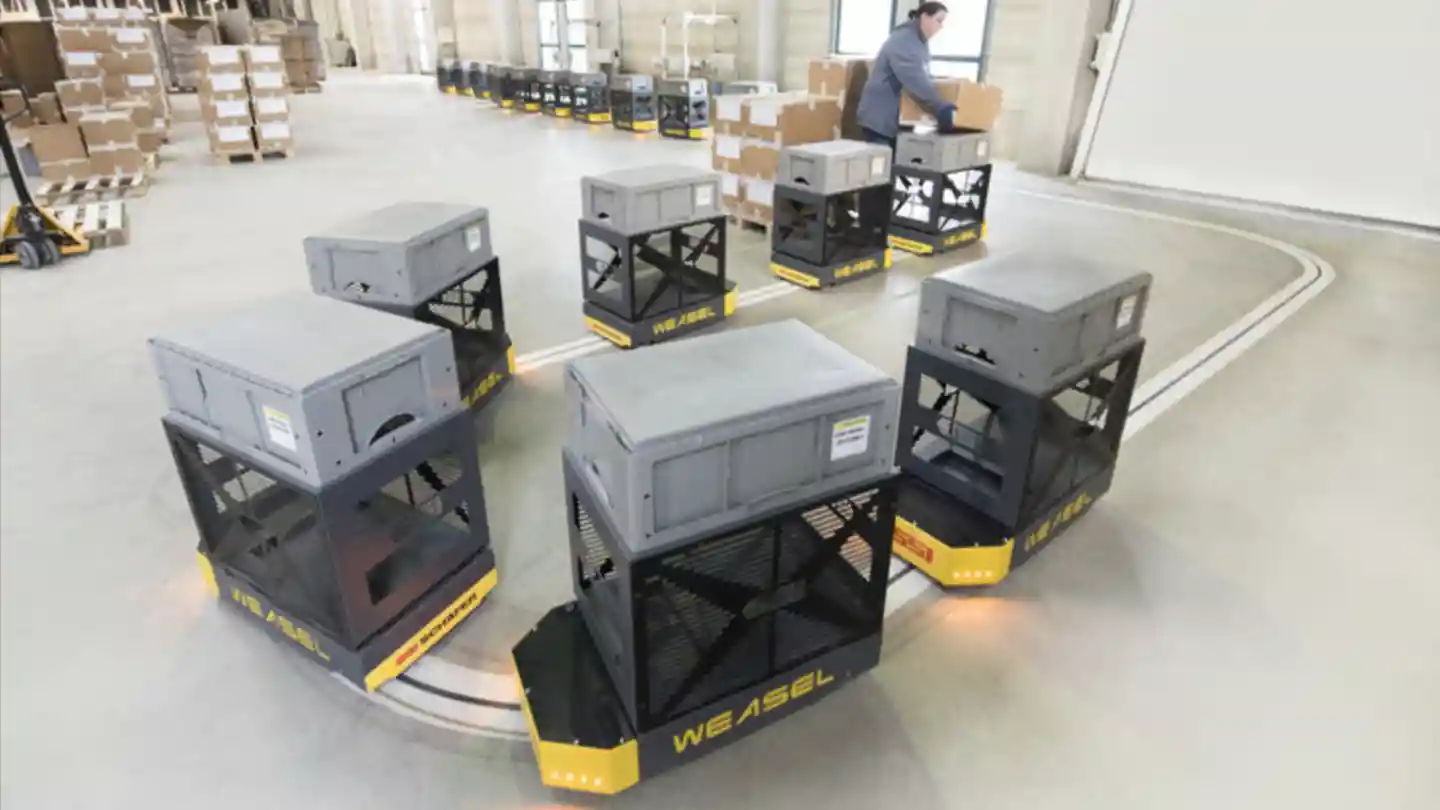 The renowned IFOY Award also acknowledges the importance of automated forklift trucks and recognises the best "Automated Guided Vehicle" (AGV) in its own category. Battery-powered solutions are ideal for such applications. They are efficient, quiet, low maintenance and supply themselves with energy as required – provided that the right charging technology is being used.
Together with forklift truck suppliers, Fronius is developing individual and practical solutions for automated guided vehicle systems. The Selectiva battery charging systems are the basis for this. These are available on request with a relay board that makes available all the required signals to the AGV control system. This means that a forklift truck can activate a charging station independently, charge its battery and then continue about its work - reliably, efficiently and automatically. Fronius can even provide battery charging systems with sliding contacts, an external start/stop function or back-up batteries that are replaced manually - all without difficulty and according to the individual needs and wishes of the user.