Please choose your desired product.
Enhanced decentralized documentation with configurable range of functions
For users who need limit monitoring, editing functions for set values, and actual values recorded at a sampling rate of up to 100 ms alongside the mean values, WeldCube Basic is the answer. This variant also records data directly in the welding system and visualizes them online for each TPS/i. Furthermore, the data can be exported in both PDF and CSV format.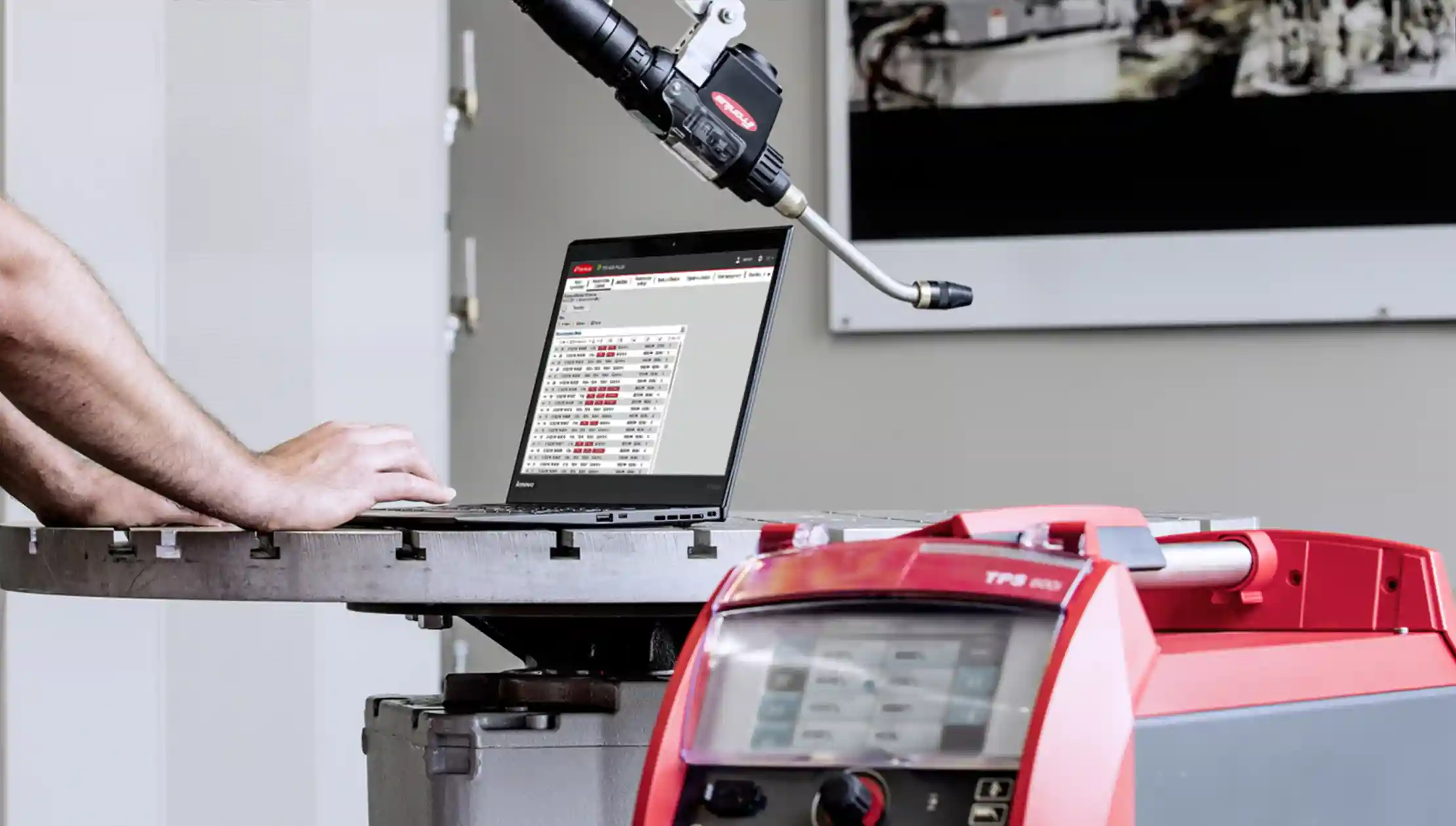 THE ADVANTAGES OF WELDCUBE BASIC
Scalable range of functions: options for jobs, actual-value documentation and limit monitoring
The ideal solution for smaller companies with only a few welding systems
Transparency & traceability at seam level
Can be upgraded at any time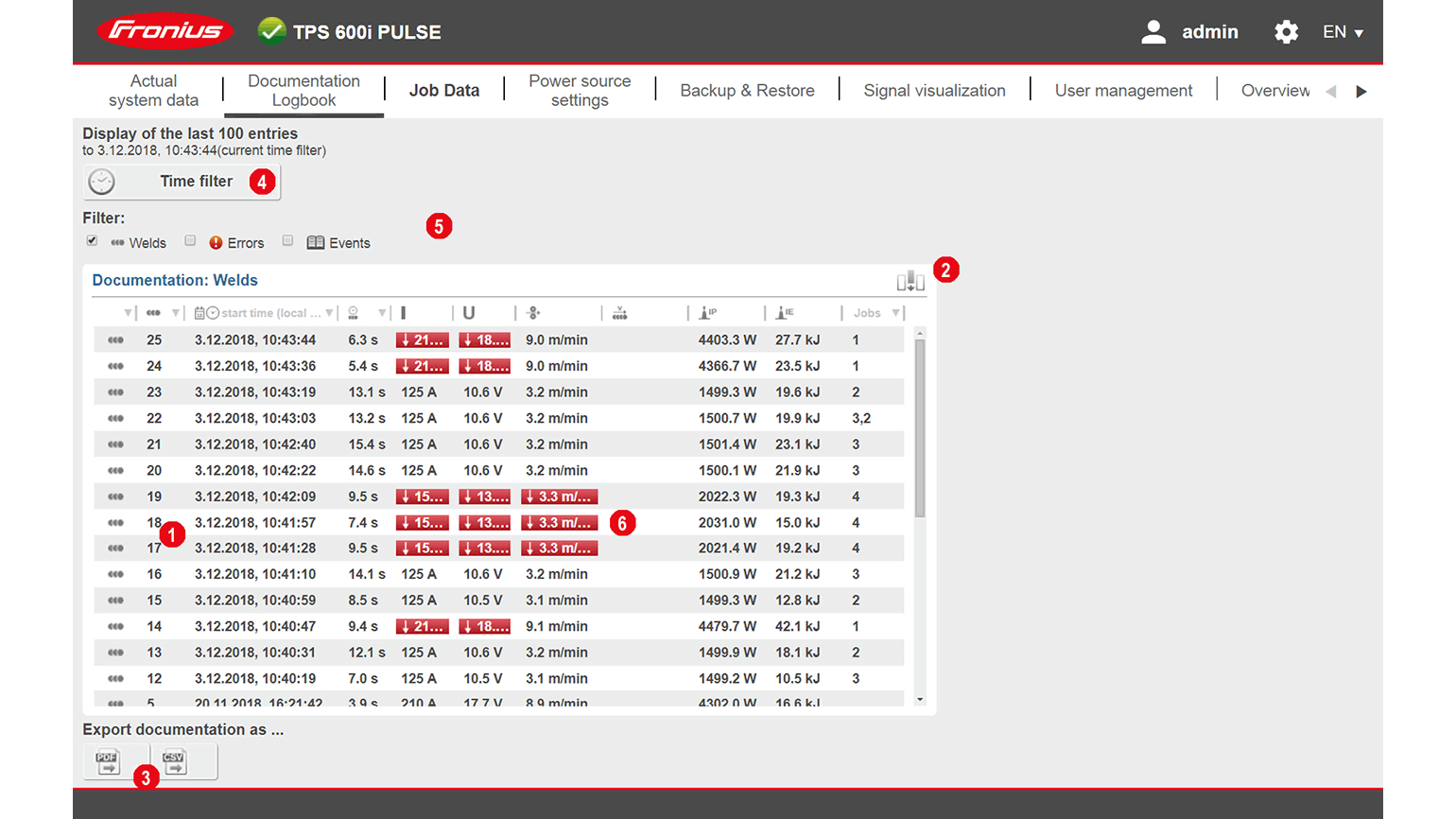 Datadocumentation
(1) Mean values of every weld seam are recorded: time, duration, current, voltage, wire speed, power.
(2) Add columns
(3) PDF/CSV export
(4) Restrict results using time filters
(5) Filters for welding operations, faults, and events
(6) In the event of limit violations, the weld seam concerned is highlighted in red.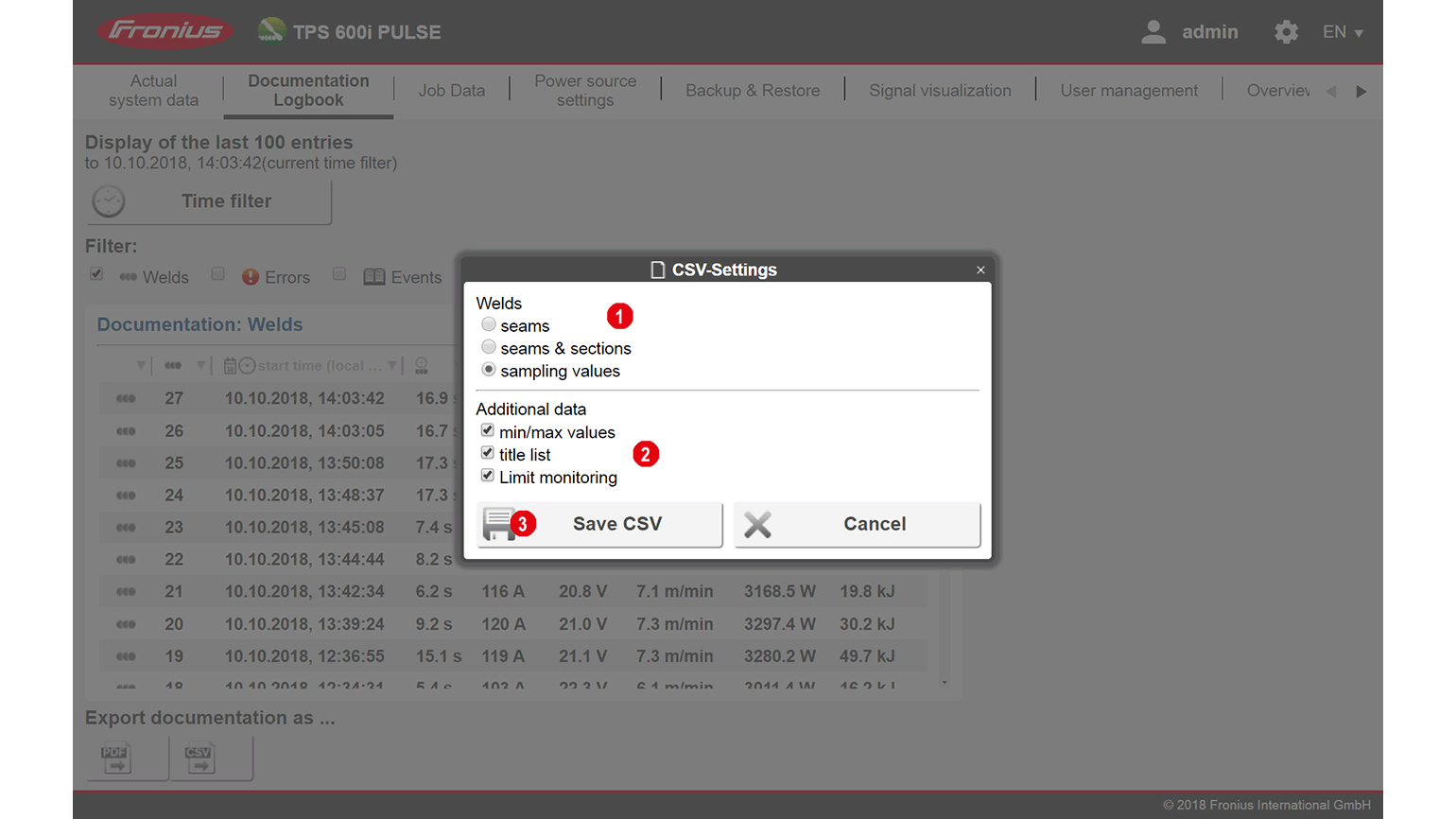 Possibility of export via CSV
(1) Ability to export weld seam data (average value or sampling rate based)
(2) Additional parameters can be exported if needed
(3) Save CSV files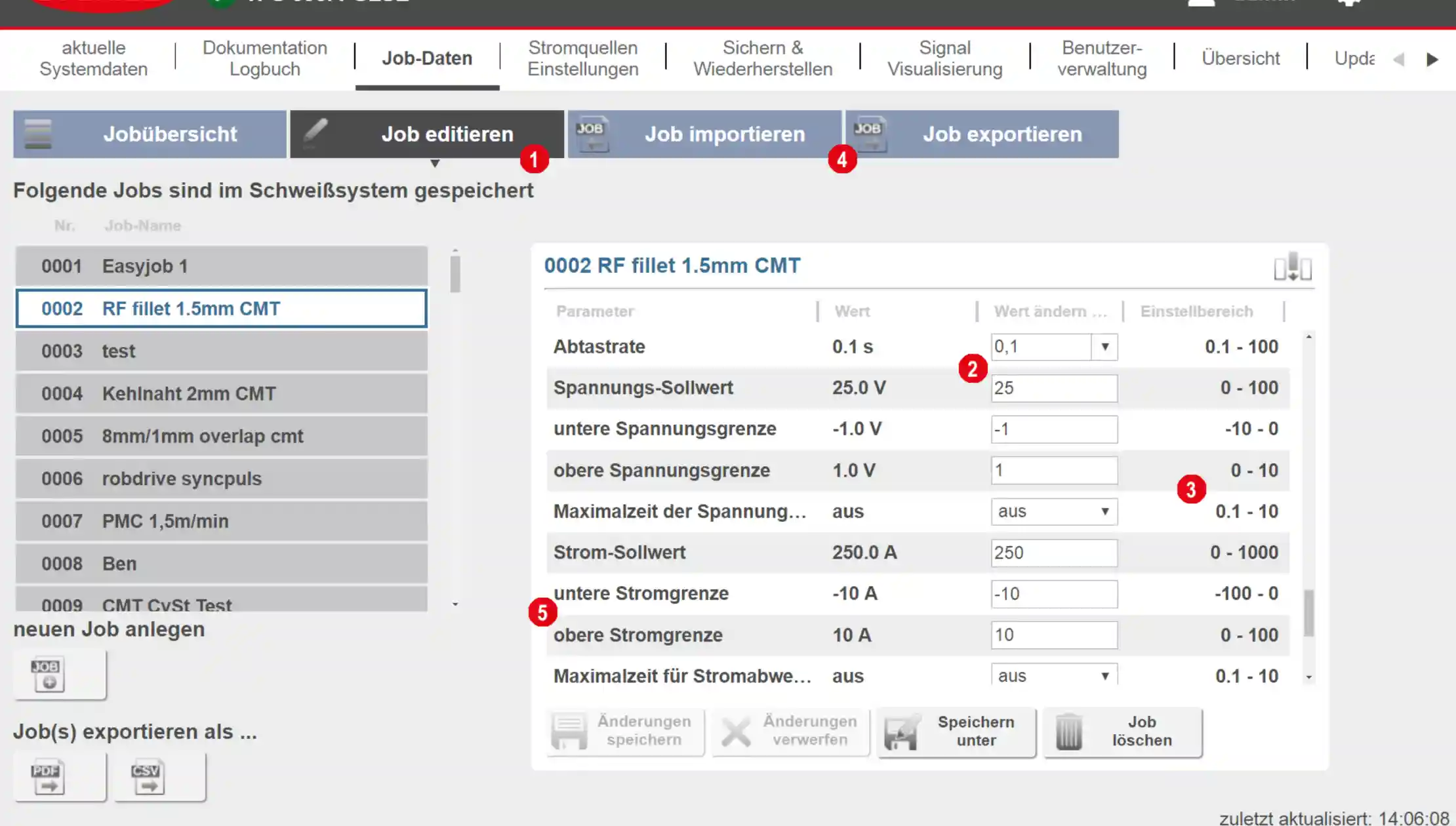 Edit jobs
(1) Edit jobs
(2) Values can be directly changed
(3) Display of possible adjustment range
(4) Jobs can be exported and imported on other devices
(5) Upper and lower limit values can be set for the basic parameters (A, V, Vd)