Please choose your desired product.
Basic decentralized documentation as standard for every TPS/i
WeldCube Light is provided for free in the SmartManager of every TPS/i. Mean values for every weld seam are stored directly in the welding system, which can then be separately visualized online for each TPS/i and exported in PDF format.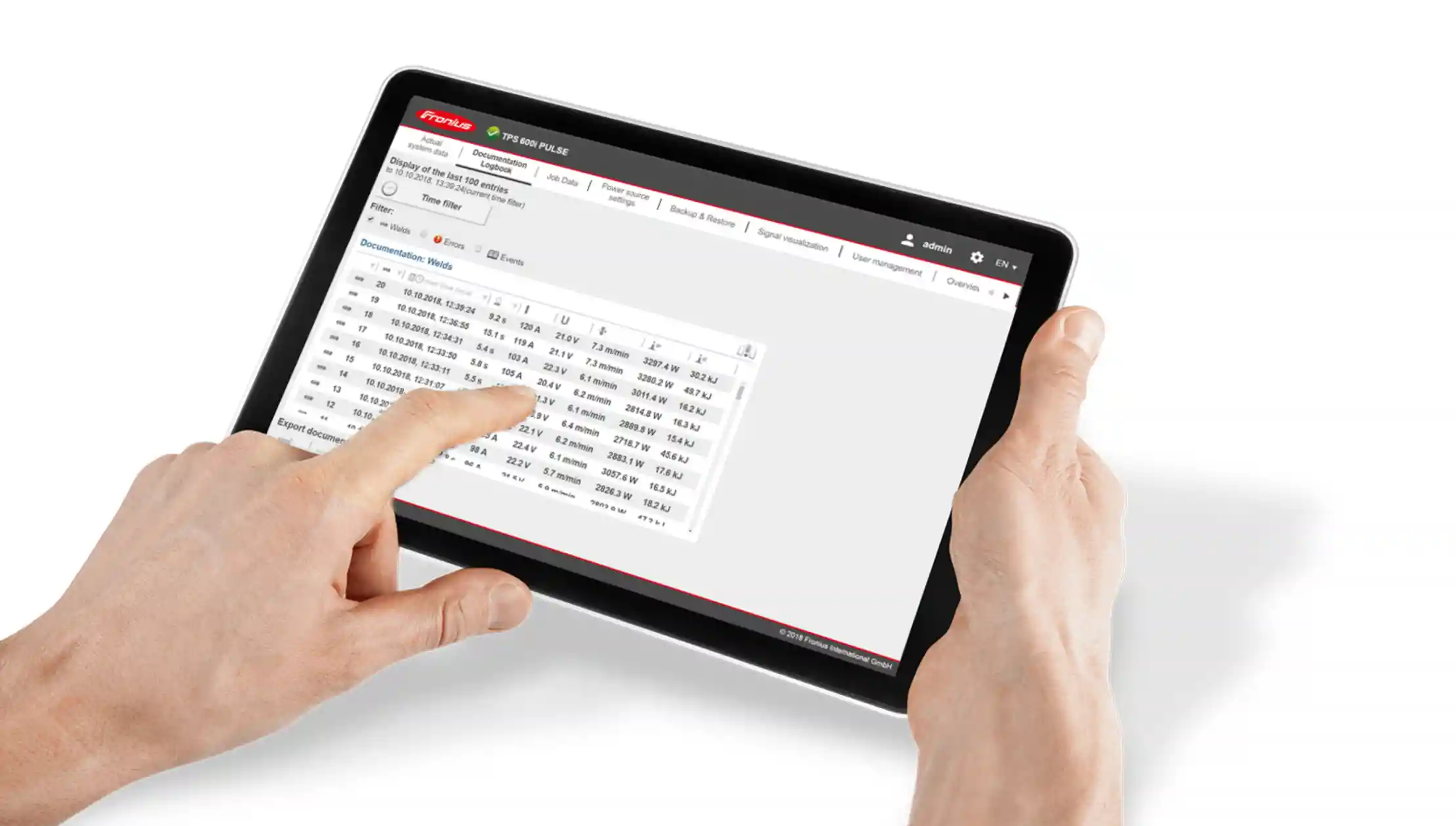 THE ADVANTAGES OF WELDCUBE LIGHT
Free introduction to the world of documentation
EN 1090 ready
Transparency and traceability at seam level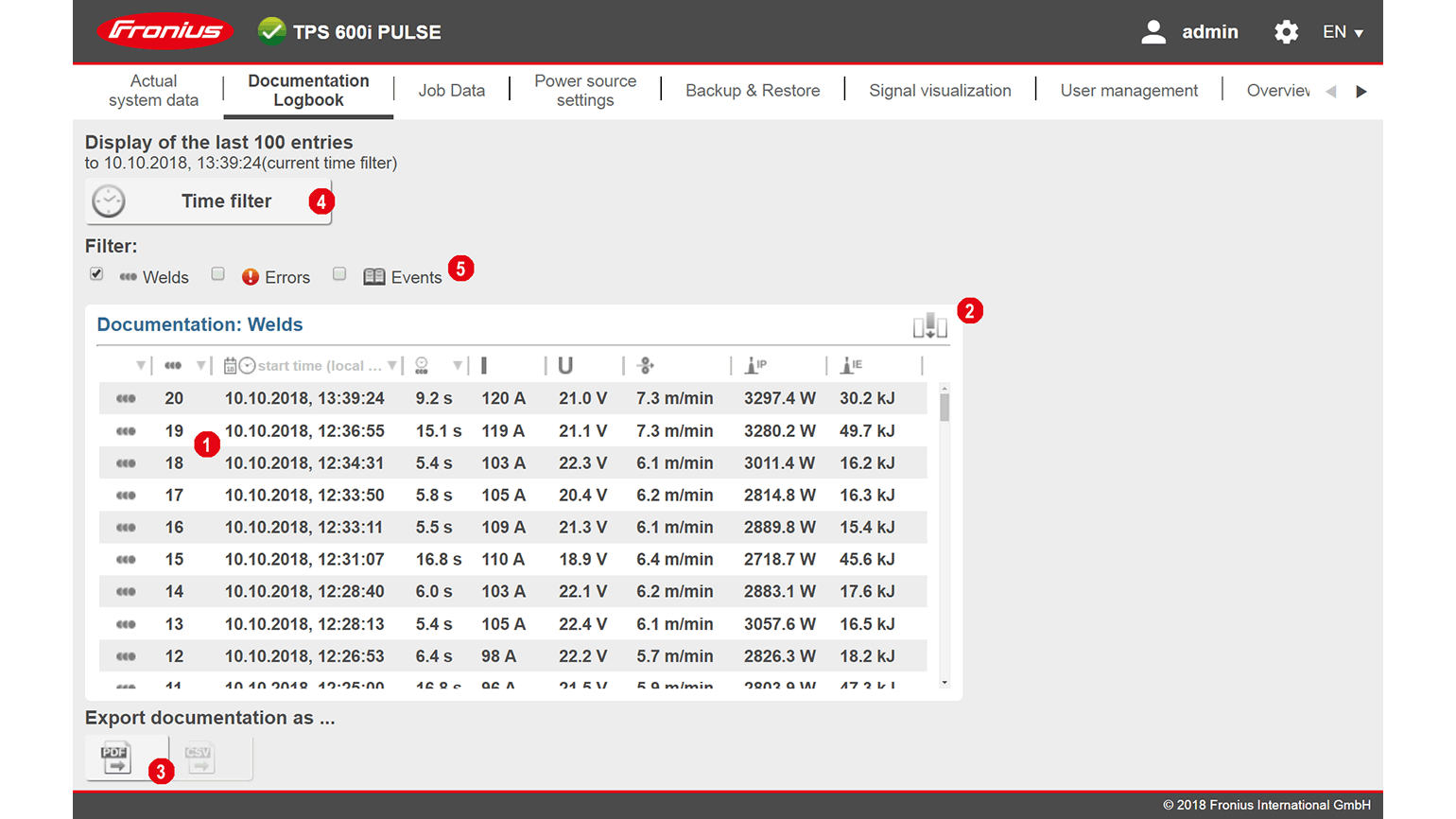 Datadocumentation
(1) Mean values of every weld seam are recorded: time, duration, current, voltage, wire speed, power.
(2) Add columns
(3) PDF export
(4) Restrict results using time filters
(5) Filters for welding operations, faults, and events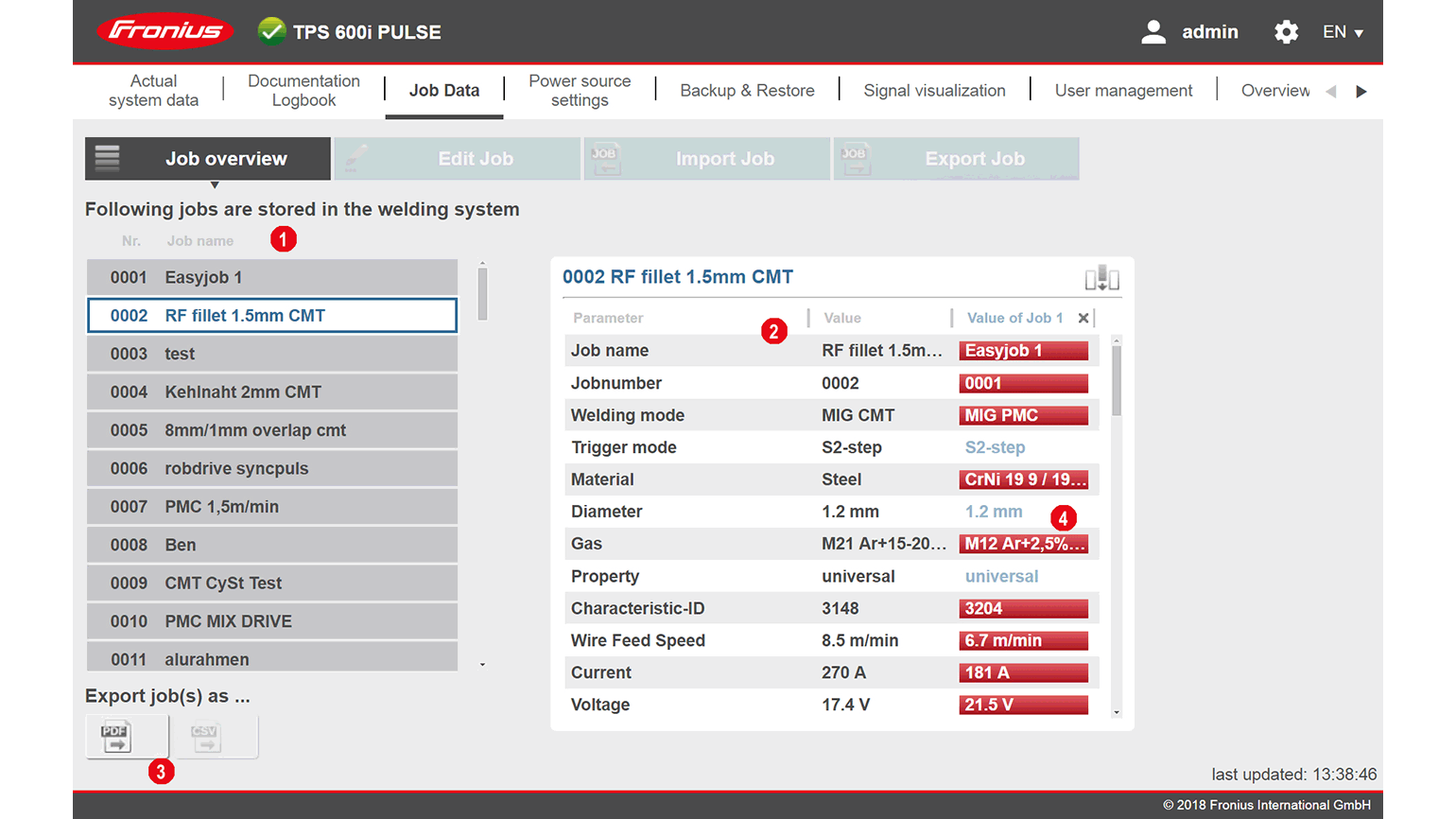 View jobs
(1) Display of stored jobs
(2) All parameters of a selected job are shown.
(3) PDF export
(4) Comparison of jobs: differences are highlighted in red