Lights, camera, weld -as published by Welding Productivity Magazine
A YouTube star who prefers TIG welding finds a new equipment source.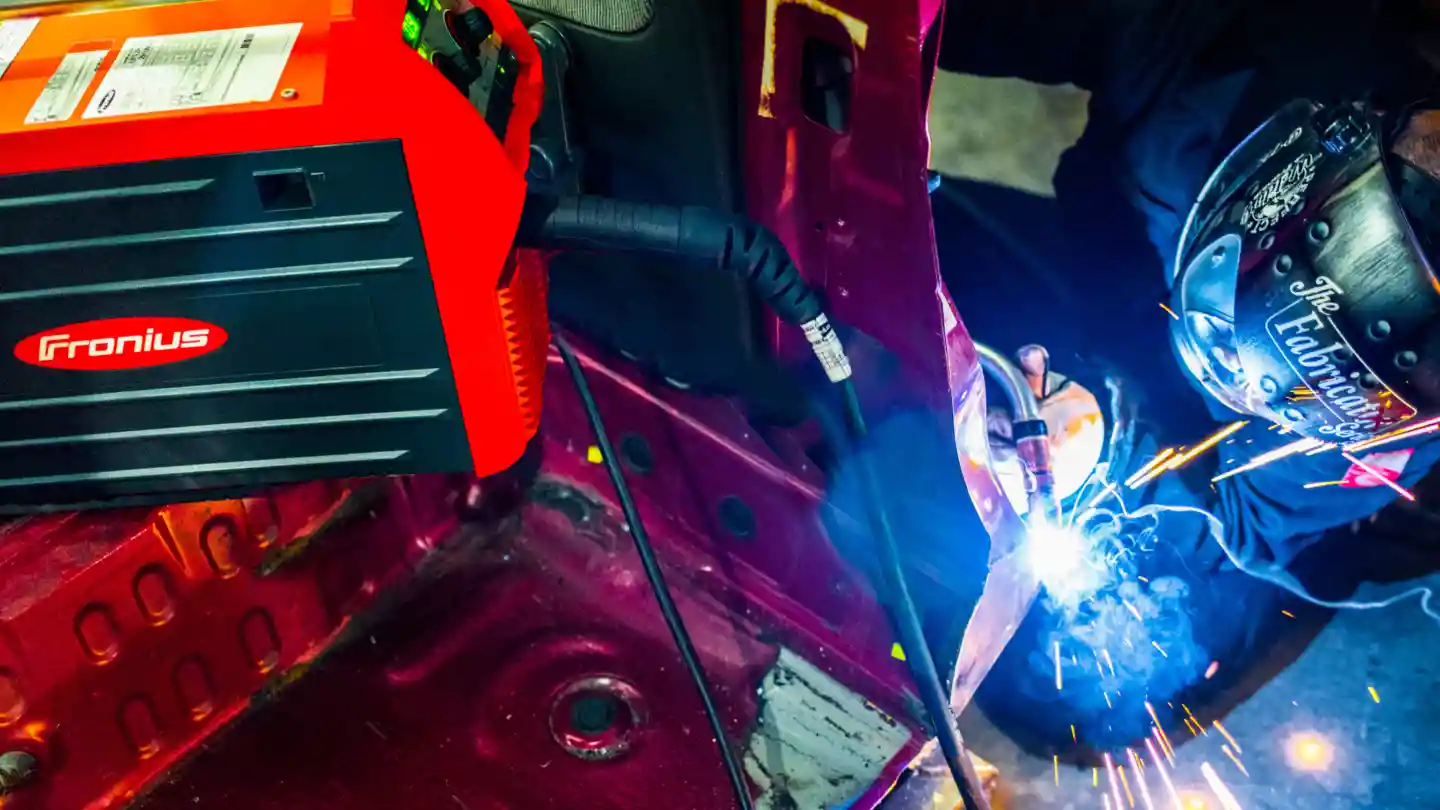 The internet, and YouTube specially, has helped launch many a career for teachers and product reviewers in every industry imaginable. Even the welding industry has benefited – from videos explaining new welding process to product demos from a variety of OEMs and welding experts, YouTube serves as a go-to source for how-to information. As just one example, Justin 'The Fabricator' Merrill, an engineer, fabricator and media personality, has been producing informative online videos for the welding industry for more than three years. During that time, he's amassed an impressive viewership of more than 128,000 subscribers and nearly 9 million views. He demonstrates how to build, fix, modify, engineer, correct and create virtually everything that can be welded.
Merrill spent almost two decades dedicated to engineering in the automotive performance fabrication industry. After retiring from the U.S. Navy due to a disabling injury, in 2015, he decided to pick up a camera and make some videos for others to learn from – thus, The Fabrication Series was born on YouTube. As demand grows for more welding and fabrication knowledge, Merrill's goal is to bring the world of fabrication back into the public eye and help train those interested in the industry – the next generation of welders and fabricators – with trusted practices and knowledge based on his professional experience. Hands-on fabrication classes are available at his facility in Las Vegas.
Under review
Over the last three years, Merrill has been asked to review everything from welders and tools to items that have nothing to do with the industry, such as video games and personal grooming aids. Though he accepts only a fraction of the requests, he's still had his share of product disappointments. But that wasn't the case with two new Fronius technologies – the TransSteel 2200 and MagicWave 230i.