Finding That Sweet Spot in Equipment Rental
How one company is building customized work vehicles and bridging the welding skills gap.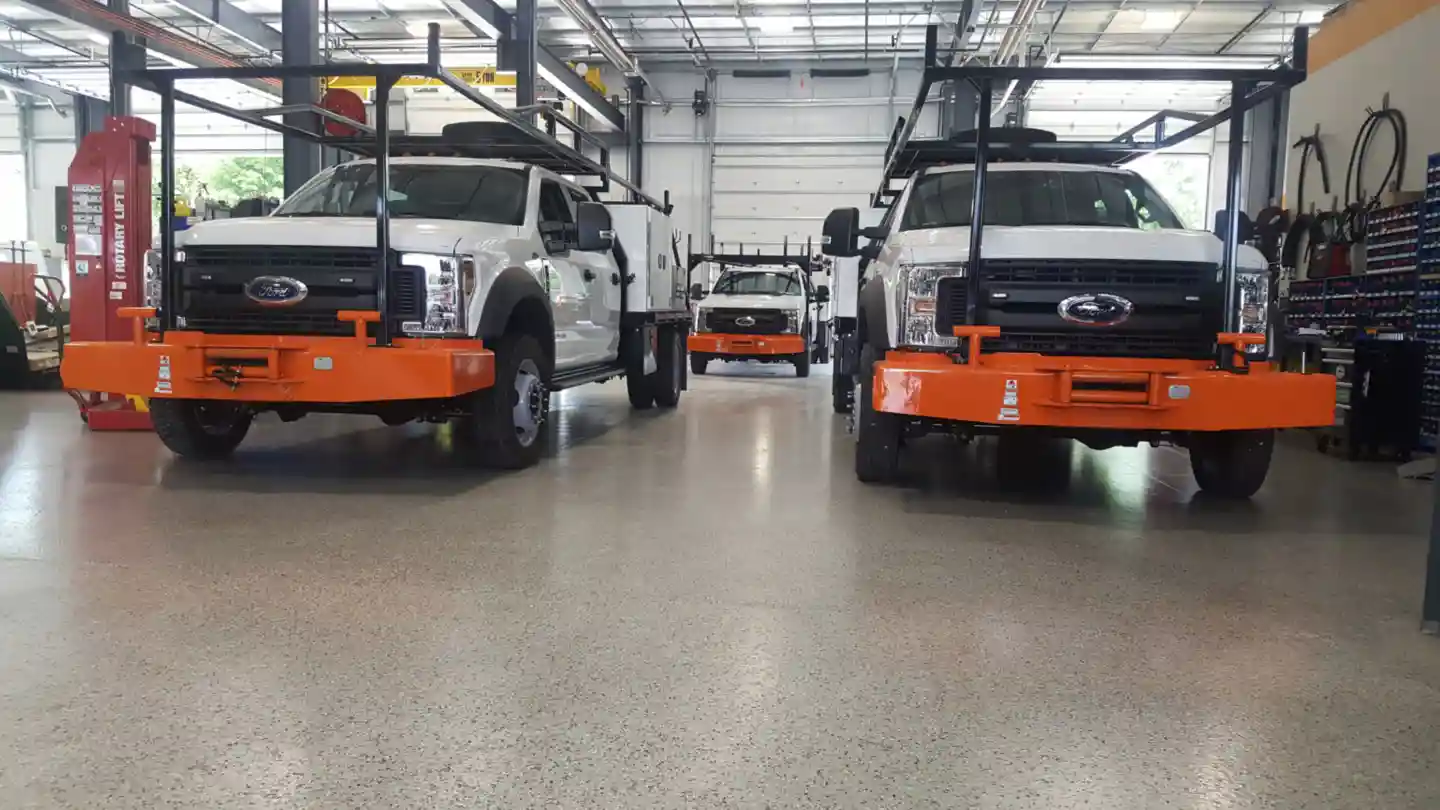 Family-owned and operated Premier Truck Rental (PTR) opened their doors just four years ago in 2014. Since then they've enjoyed tremendous growth and built a customized fleet of trucks and work vehicles to service job sites across the country. With orders ranging from a single up-fitted work truck rental for a local construction project, to more than a hundred trucks helping with disaster relief efforts, Premier knows how to meet customer demand with the right options and deliver on time.
Those options help make Premier a leader in the rental business. They offer a range of trucks, trailers, and utility task vehicles (UTVs) that can be outfitted as the job requires. One truck, known as The Candy Wagon™, has just about anything a customer might need. Built on a 2-ton chassis with an 11' flatbed, it's fully loaded from the 12,000 lb hydraulic front bumper winch and capstan drive, to the large cross-boxes and fuel transfer tank. They make sure to include all the goodies such as heavy-duty ladder racks, tie downs, j-hooks, and storage in between. The Candy Wagon™ is a great example of the many options offered, but the fleet also includes simpler truck rentals, flat and dump beds, and trucks equipped with goose-neck hitches. PTR ensures that when they deliver a vehicle to the job-site, it's ready for work with whichever customization the industry requires.
Premier Truck Rental serves many industries including construction, power transmission, pipeline, renewable energies, and government projects. There are challenges in serving such a large range of industries, but the biggest challenges they face are often in the welding shop. Many of the trucks have upwards of forty weld joints, some of which are structural and load bearing seams for hitches or dump action. Producing fast, quality welds with minimal cleanup on a tight time schedule is difficult, especially with the current shortage of skilled welding professionals. Looking for innovative solutions, owner Rob Troxel spoke with Wade Hogg of Hogg and Davis, longtime friend and supplier of tensioners, pullers and other gear. Hogg mentioned their welding success and suggested Troxel call Fronius for a demonstration.
Fronius representatives brought the TransSteel 3500, a versatile MIG welder known for its adaptive arc and reliability. The functionality of the machine and the weld quality impressed Jordan Burke, lead tech of Premier's production department.Wanting more of their staff to test the welder, Premier asked Fronius to leave it for a longer test run. After a month of comparative tests, they ordered seven of the TransSteel packages.
Not only did the machine perform well, solving many of their welding challenges, but the PTR team believed it might solve another challenge they had—a lack of skilled welders. Though the company employs over 70 team members, they have just five welding engineers on staff. By using the easy to learn functions of the TransSteel and the built-in technology, they have been able to train many of their existing employees to do simple, and progressively more challenging welds with solid results.
Jordan commented, "Once you have the welder set up correctly with the preset dialed in, you can teach a technique to a novice welder and then build off that technique. It builds their confidence. They don't need to worry how much voltage or how much wire is needed for this aspect because the machine corrects for that."
With more employees able to weld successfully, they've increased production. The welding engineers set the parameters for the job, and the novice welders can move between parts of varying metal thicknesses by selecting the thickness on the machine. The TransSteel then controls the parameters, such as wire feed speed and voltage, to ensure a solid weld.
Nathan Burke, assistant lead tech and brother to Jordan added, "It gives us peace of mind when someone with less experience as a welder picks up the torch. They're able to lay a nice bead with good penetration, adequate filler, and it's overall a nice-looking weld. That speaks volumes about the machine."
The training has been a success, but it hasn't been their only success with the new equipment. Many of the parts they work with are powder coated. This coating can cause porosity and lack of penetration if not removed properly. With their old machines this meant extensive pre-weld cleaning. With the new machines they have successfully test welded through the powder coating without porosity. This gives them extra peace of mind should an errant fleck of coating escape the removal process.
Not only can they save time in pre-weld prep, but the machine helps them save time in post-weld cleanup. Fronius has developed specific synergic lines, or wave-forms, that allow the machine to implement an adaptive arc. "There's virtually no spatter. The machine auto-corrects for small changes in stick-out, resulting in a cleaner weld," says Nathan. "I've been welding about ten years and I've never welded with a better welder in my life."
Overall the growing rental company is enjoying the benefits of their Fronius machines. Future plans include continued growth and building for customer satisfaction. With order turnaround time in as little as one day, customers should be happy with those plans.
Written by Rhonda Zatezalo, freelance writer for the fabrication industry. www.rhondazatezalo.com
Premier Truck Rental (PTR) http://www.rentptr.com/