FOCUSED ON HIGH-PERFORMANCE RESULTS
The plasma welding process is very similar to the TIG welding process, but has a number of key advantages. The main reasons for using a plasma welding system are always the reliable, top-quality results and higher welding speeds. This applies to all chrome-nickel materials, coated and uncoated steels, titanium and all nickel-based materials. Application areas include the automotive supply industry, pipeline and container construction, mechanical engineering and structural steelwork, rail vehicle construction and shipbuilding.
THE ADVANTAGES AT A GLANCE 
/ UP TO 20% HIGHER WELDING SPEED
/ NO WELD-SEAM PREPARATION, UP TO 30% LESS FILLER METAL NEEDED
/ COMPLETELY SPATTER- AND PORE-FREE
/ DEEPER PENETRATION, YET ONLY MINIMAL COMPONENT DISTORTION
THE SYSTEM – KEEPING THE FOCUS ON THE BIG PICTURE
At Fronius, every welding process is looked upon as a system, right from the outset. This is the only way of ensuring that all the components (each of them of top quality, of course) are compatible and work in perfect harmony. The plasma welding system comprises four main components: a digital TIG power source with a cooling unit, the PlasmaModule 10 and a plasma torch. The exact system configuration can be tailored to individual requirements.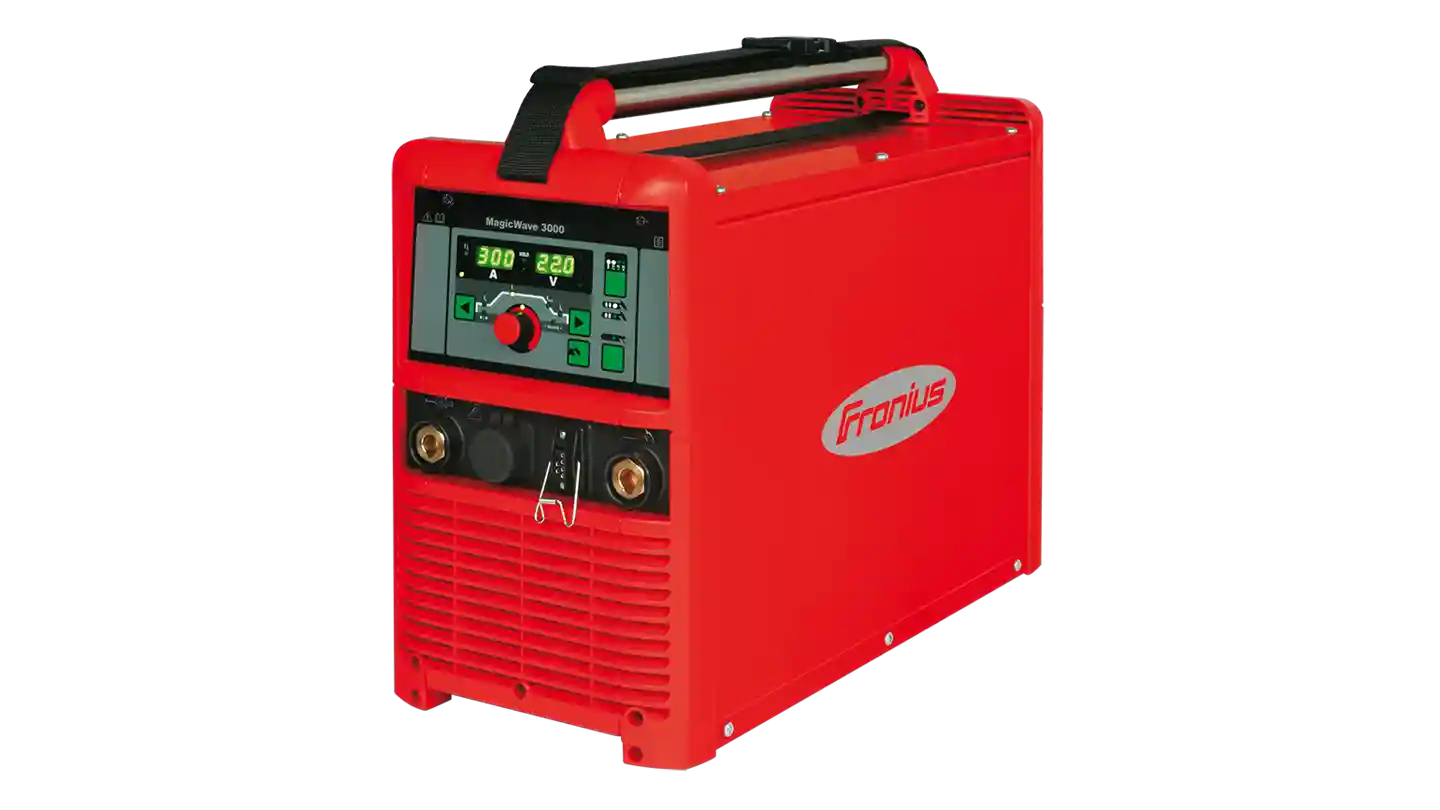 DIGITAL TIG POWER SOURCE 
The fully digitised MagicWave and TransTig TIG power sources from 0.5 to 500 A are ideal for plasma welding. With these TIG welding systems, you can configure your plasma system at any time.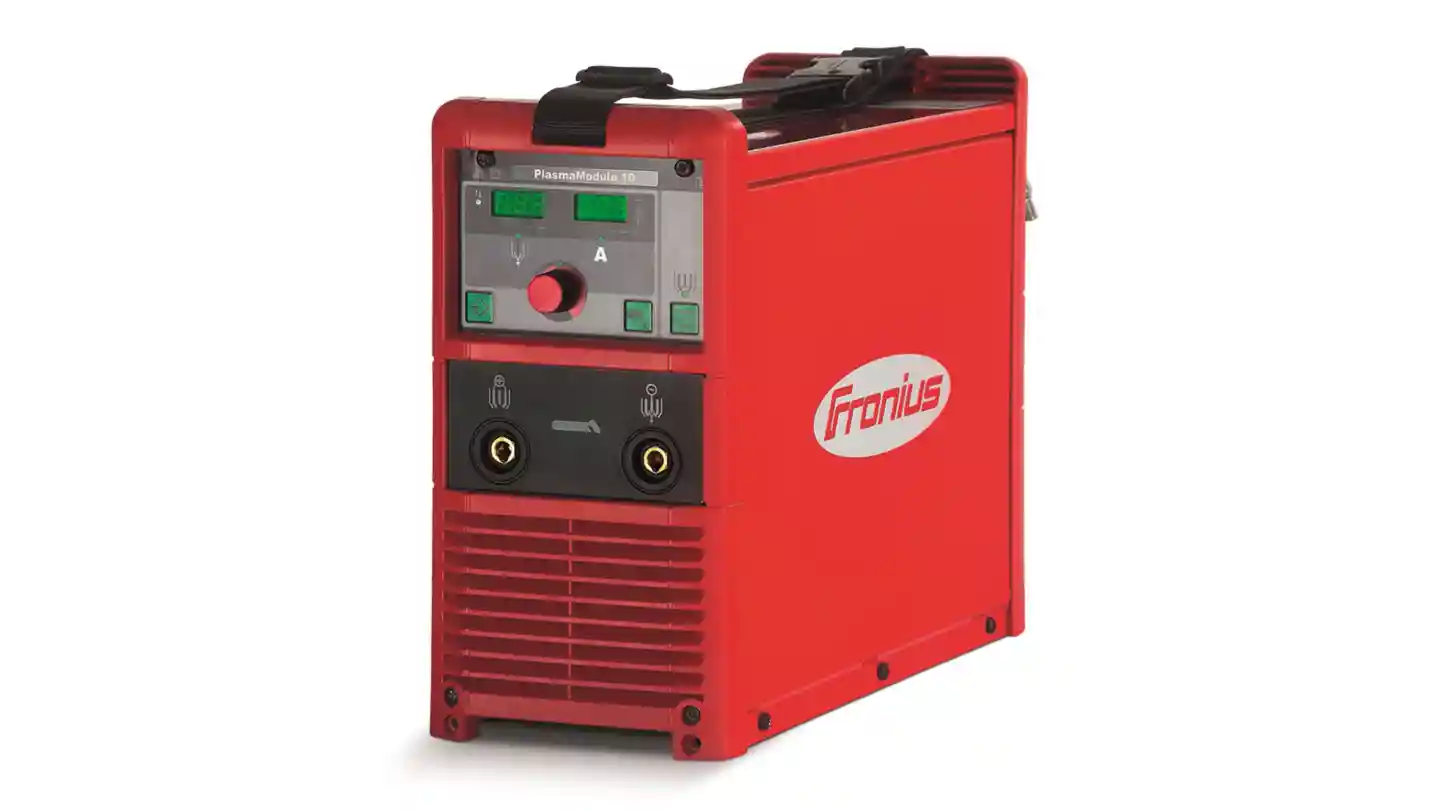 PLASMAMODULE 10
This retrofittable attachment keeps the plasma gas flow rate between 0.2 l/min and 10.0 l/min, meaning that any welding result can be reproduced in the best quality. In addition, the PlasmaModule 10 assumes digital control of the pilot arc in the 3 - 30 A power range.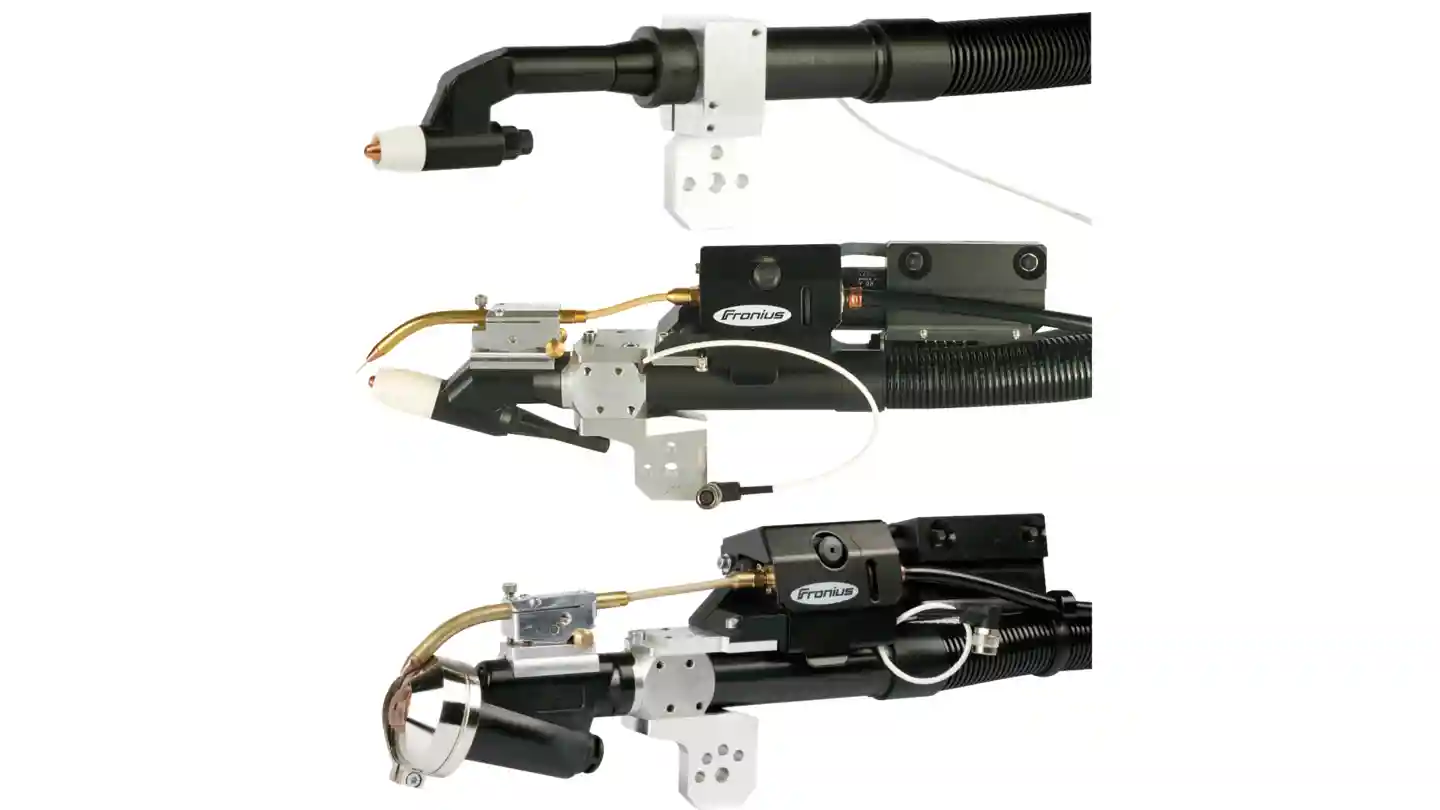 PLASMA WELDING TORCH
Torch models are available for both manual and robot applications. The flexible robot welding torch can be mounted directly on the robot in up to four positions. The tool centre point (TCP) is firmly fixed and is identical to that of TIG robot welding torches of the same design.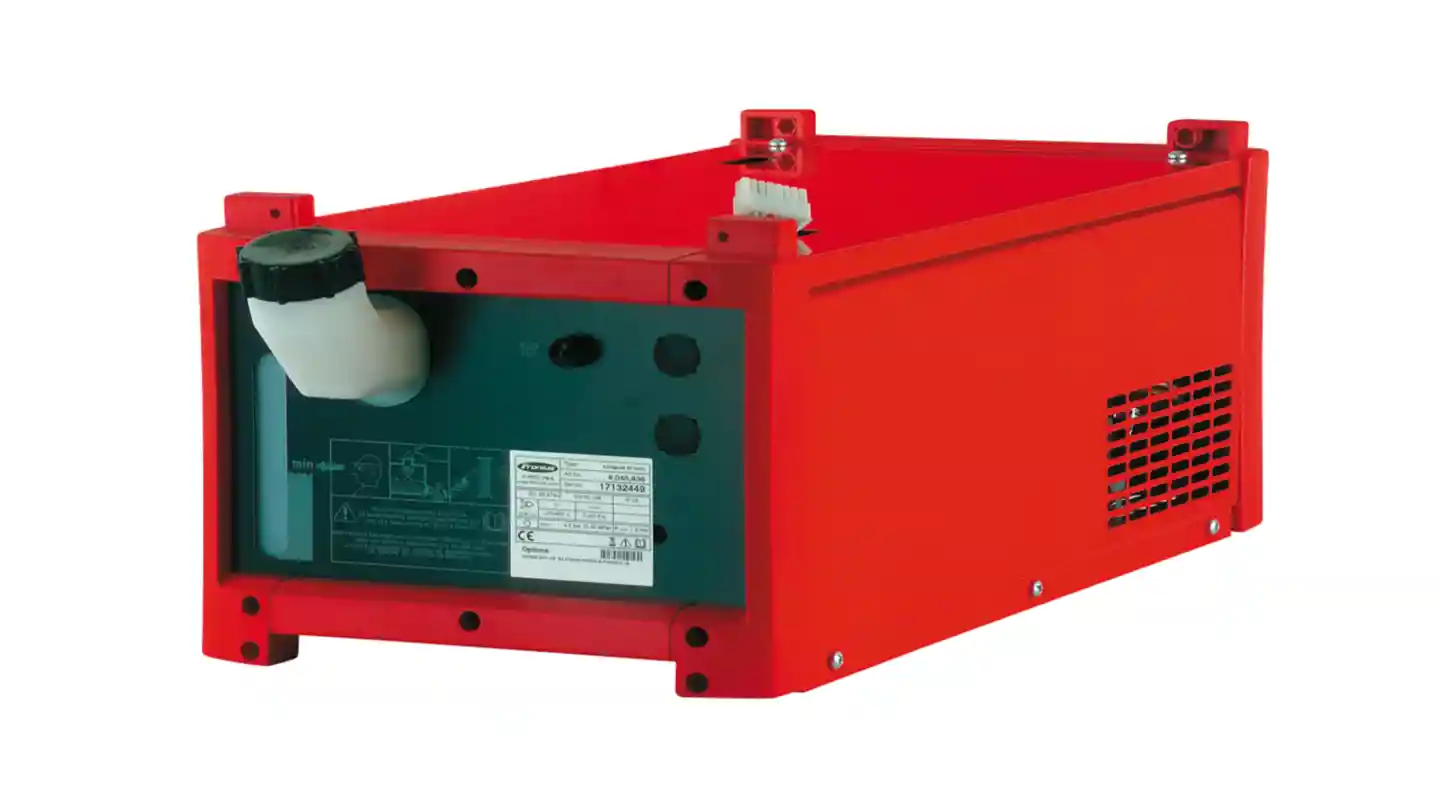 COOLING UNIT
Robust and reliable, the cooling unit is tailored to fit into the modular concept of the welding system as a whole. It ensures optimum water cooling of the welding torch.
System components

1. MagicWave/TransTig 2200/2500/3000

2. PlasmaModule 10

3. Robacta PTW 1500

4. FK 2500 FC cooling unit

 Applications
 Manual & mechanised
 Sheet thicknesses
 Up to 3 mm
 Welding current range
 3 - 300 A
 System components

1. MagicWave/TransTig 4000/5000

2. PlasmaModule 10

3. Robacta PTW

4. FK 9000-R cooling unit

 Applications
Mechanised
 Sheet thicknesses
 Up to 3 mm
 Welding current range
 3 - 500 A
Plasma welding is similar to TIG welding. The difference is that in plasma welding, the arc is sharply constricted by a cooled gas nozzle through which a flow of plasma gas is directed. The shielding gas flows through the outside gas nozzle, providing an optimum gas shield to the weld seam. The result is a concentrated arc with maximum energy focus.
1 Tungsten electrode
2 Shielding gas
3 Plasma gas
4 Plasma nozzle